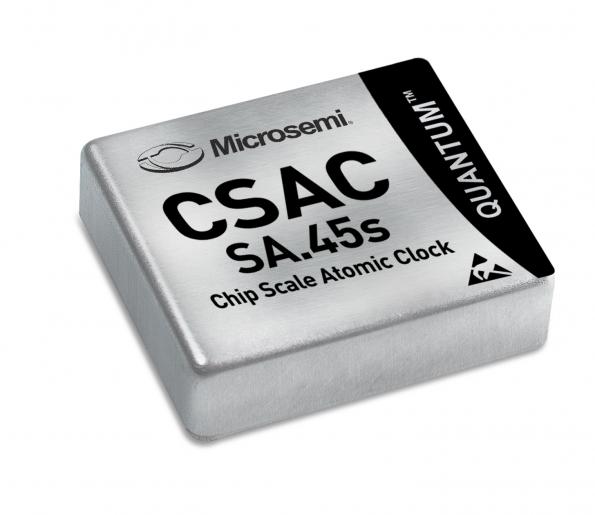 Chip-scale atomic clocks bring accuracy and stability to portable applications
Microsemi released a chip scale atomic clock reference bringing stability and accuracy to portable devices.
The Microsemi Quantum™ SA.45s CSAC is the world's first commercially available chip scale atomic clock, providing the accuracy and stability of atomic clock technology while achieving true breakthroughs in reduced size, weight and power consumption.

The Quantum SA.45s CSAC produces two outputs, a 10MHz square wave and 1PPS, both in a CMOS 0V to 3.3V format. It also accepts a 1PPS input for synchronization and provides an RS-232 interface for monitoring and control.
Chip-scale atomic clocks bring accuracy and stability to portable applications – [Link]