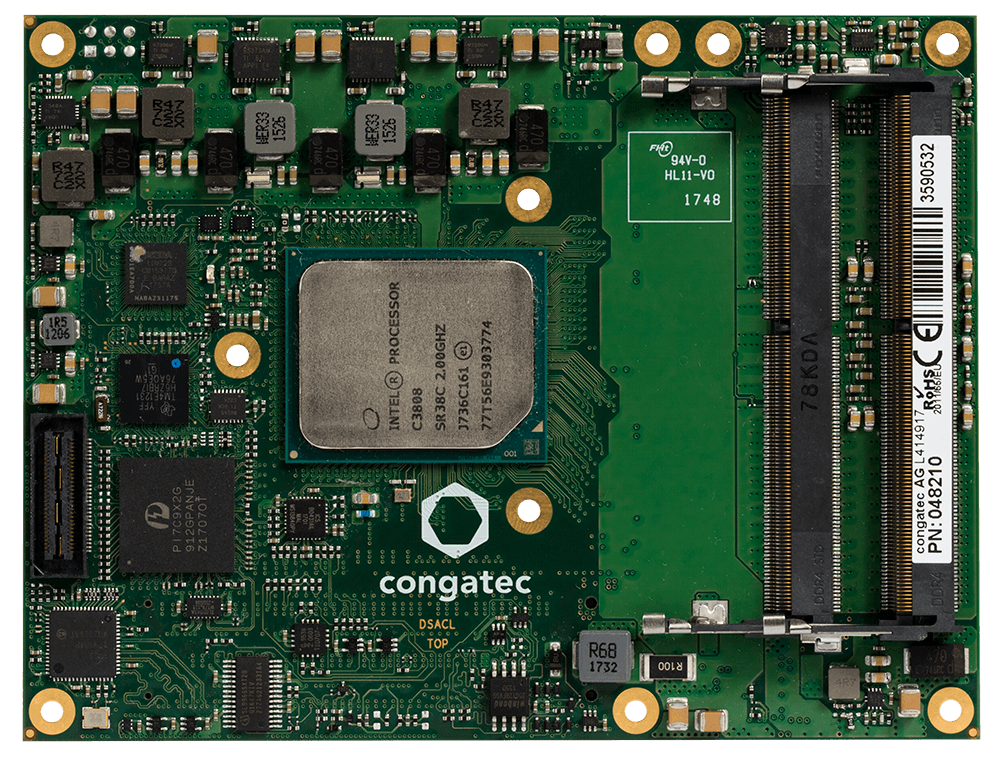 Congatec Announces a COM Express Type 7 Modules For The Aircraft Industry
A new milestone is hit by Congatec, as they recently announced Type 7 modules. Congatec has struggled hard to take Linux friendliness to the very next level and to make server response to quickest possible till date. To do that, two Type 7 modules are introduced to the market which provide support of up to 96GB DDR4 and designed for converged edge servers in aircraft.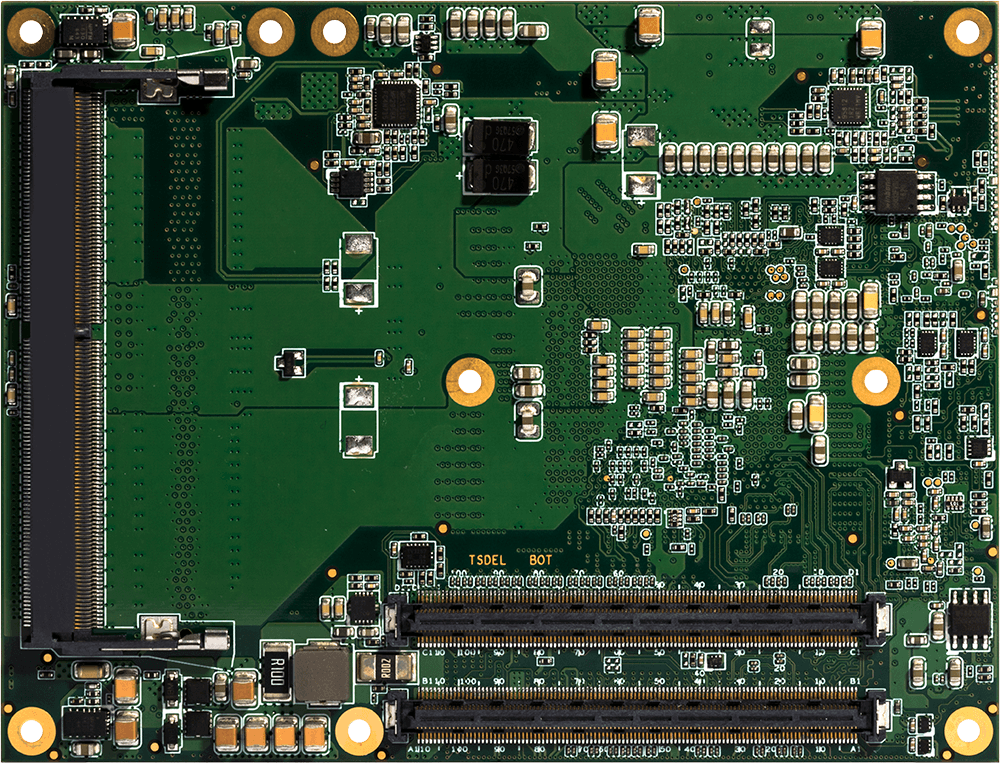 The two modules introduced are:
Conga-B7XD – Intel Xeon D and Pentium D based Conga-B7XD
Conga-B7AC – Intel Atom C3xxx based Conga-B7AC
Congatec has not competed for COM express in the past. But the game is interesting now, as they got themselves prepare for the race. That's good for inventions. To cope up with the market, they also introduced a Windows supported version of type 7 module, in addition to the Linux. These are specially designed to run in aircraft computers, to make them extra efficient.
Conga-B7XD & Conga-B7AC COMs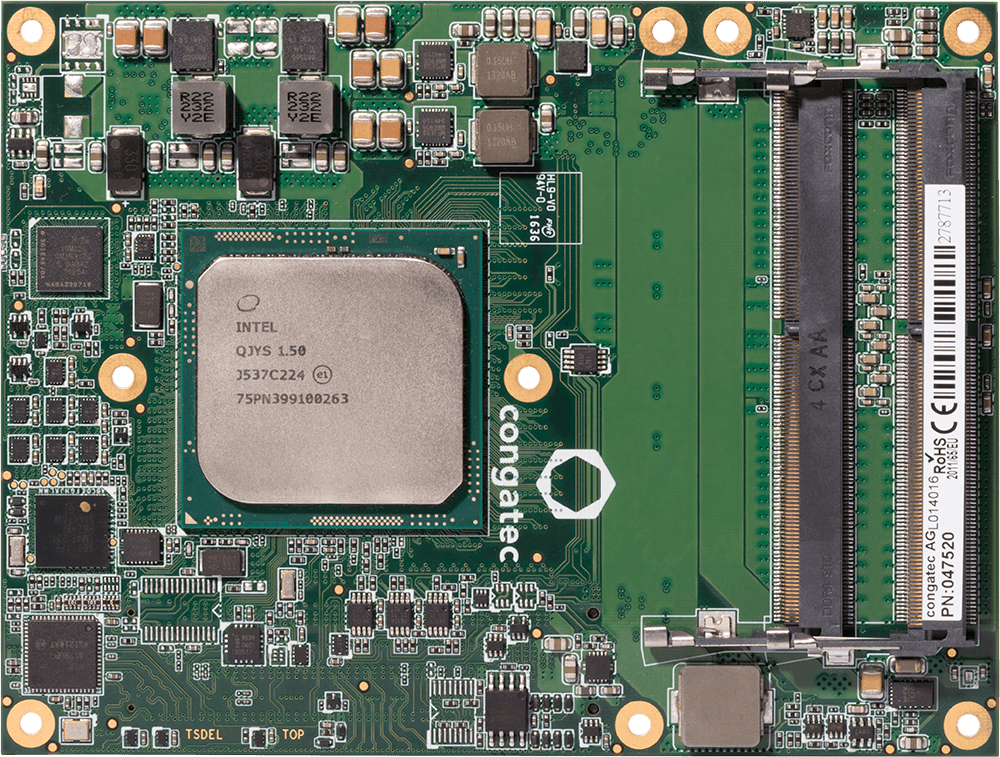 Conga-B7XD board is the first one we will take a look and uses a Xeon D 15xx based core. While, Conga-B7AC, the second one is an Atom C3xxx based. It has an inbuilt memory of DDR4 type, ranging up to 96 GB DDR4 SODIMMs which are available via 3x 32GB-ready sockets. The 12 virtual machines on the system now can use 8GB RAM on each partition.
These new set of modules will excel in applications like augmented reality, airborne platforms for connected aircraft, passenger infotainment, Big Data applications, video surveillance, cloud-based flight data recordings, AI-based virtual assistants for improving pilot productivity and efficiency, and similar because of their demand for higher performance and memory, which is something the new Congatec easily cater for.
Due to its use in highly sophisticated devices, like the cockpit and streaming devices, their durability for temperature ranges and vibrations have builtin. Temperature range is matched from 0 to 60°C or an industrial -40 to 85°C, depending on the processor type. While hard sort of vibration and shockproof material is used, all of this together makes it a powerful device to have.
The modules can be integrated with Intel chips ranging from 4x up to 16x core. Xeon system based module supports the 2.1 GHz Xeon D1577 (Conga-B7XD) whereas, Atom provides 2.0 GHz Atom C3958 (Conga-B7AC) processor configuration. The 3x SODIMM sockets are available for both with an ECC or non-EEC DDR4 2400 MT/s RAM ranging up to 48GB for the Conga-B7XD and 96GB for the Conga-B7AC.
Specifications available for the devices:
Dimension: 125 x 90 mm
Shock and vibration resistant.
Temperature range extended.
4x to 16x core configuration available.
2.1 GHz and 2.0 GHz processor configuration available in Xeon and Atom respectively.
DDR4 up to 96 GB system memory.
Dual Sata III storage interface.
Conga-B7XD provides a single Intel I210A GbE controller.
The Conga-B7AC lacks a GbE controller but supports 4x 10GbE with KR.
Conga-B7XD enables 24x PCIe Gen 3 and 8x PCIe 2.0 lanes.
Conga-B7AC gives you 12x and 8x PCIe interfaces
4x USB 2.0 & 4x USB 3.0 (4 available on Conga-B7XD, 2 available on the Conga-B7AC)
Server support included for Linux, Ubuntu, CentOS, Fedora 22, Yocto, Kernel, and windows as well.
Conga-X7EVAL carrier board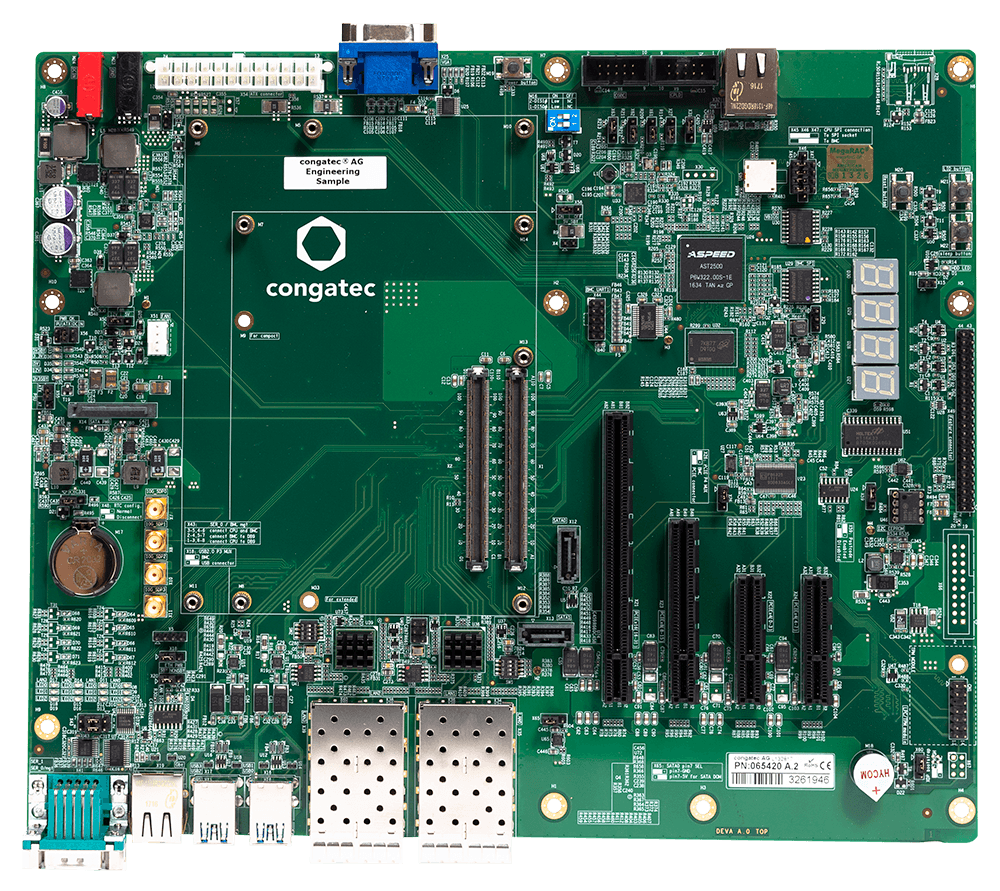 In order to support quick prototyping and developing, Congatec is providing a new Type 7 carrier board called the Conga-X7EVAL that can be used for the Type 7 Modules. It extends out the features of the module with ports like GbE port, PCIe Gen 3 lanes, 4x USB 2.0 & 3.0, and others. The 294 x 244mm carrier board is available in a commercial temperature range model.
Conga-B7XD and Conga-B7AC modules, like any other Congatec module, are available in a variety of configuration options. You can customize it according to your needs and get one. It will align your device with the topmost systems of the technology world. More information may be found on the Conga-B7XD, Conga-B7AC, and Conga-X7EVAL product pages.