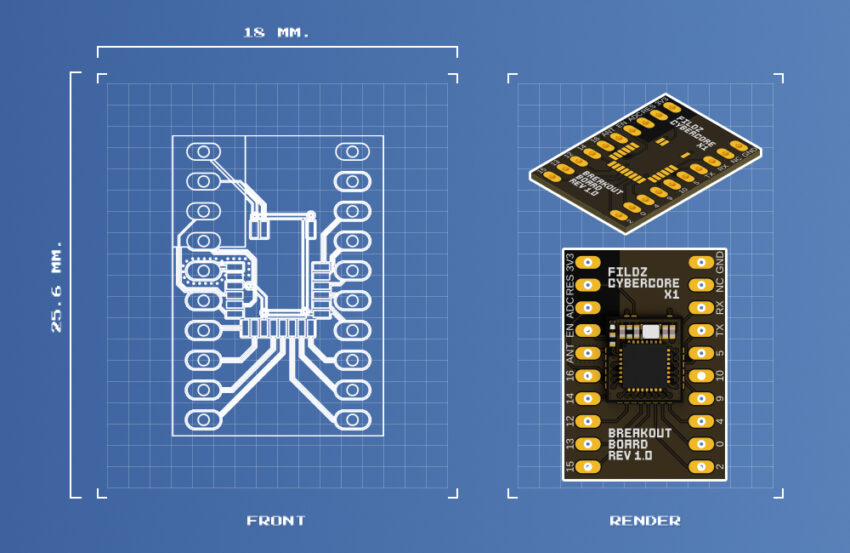 Cybercore X1 A Powerful yet Efficient Wi-Fi Module in Tiny Form Factor
In the current market scenario, the size of modules is one of the crucial factors while implementing projects on a utility level. FILDZ launches Cybercore X1, which is a tiny Wi-Fi module that can be used in small-scale projects. The module comes with the latest version of Wi-Fi 6 which is compatible with all current devices. The small size of the board differentiates it from the other prominent boards when Wi-Fi connectivity is used as a significant parameter for comparison.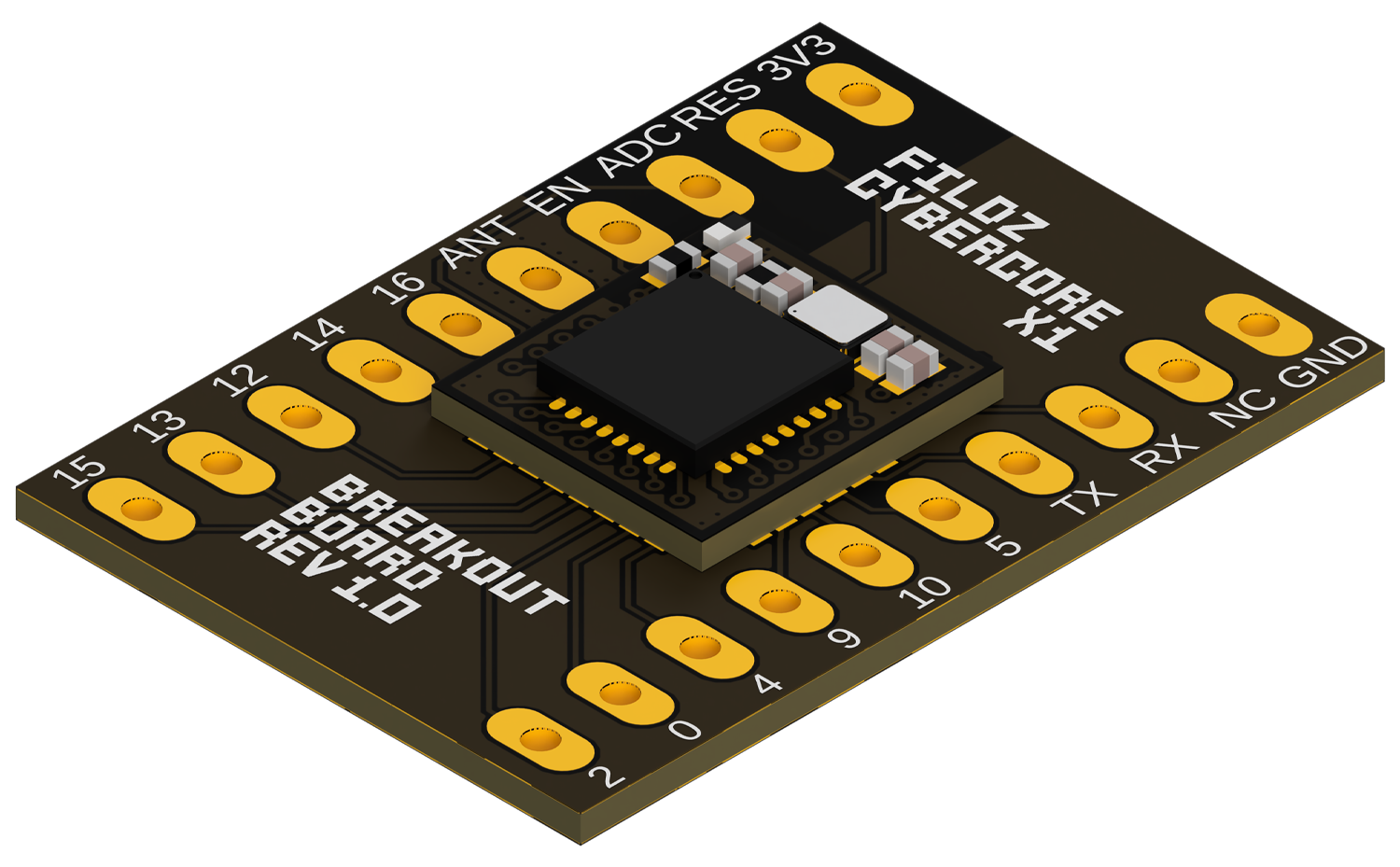 Features and Hardware Specifications of Cybercore X1
Cybercore X1 is just 8.6mm x 9.6mm x 1.8mm and the PCB thickness is just 0.8mm which makes it ultra lightweight.
It is powered by Espressif's ESP8285 highly integrated Wi-Fi SoC. Espressif's ESP8285 delivers a highly integrated Wi-Fi SoC. It's the solution that fulfills demands for efficient power usage and compact design in the Internet of Things industry.
Cybercore X1 has an integrated antenna for wireless programming and has a range of applications in projects like remote-controlled robots and drones. The Antenna works efficiently up to 20 meters.
The Wi-Fi module includes 1Mb memory. Cybercore X1 operates upon a 2.7-3.3V voltage source.
The module comes with the latest version of Wi-Fi 6 which enables it to connect various Wi-Fi-enabled devices seamlessly.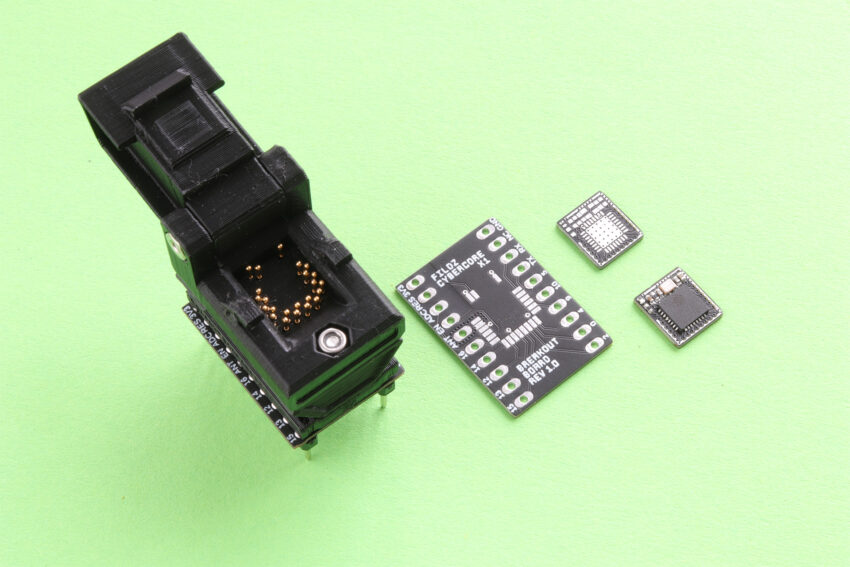 Connectivity and Ports
In terms of connectivity, CybercoreX1 has 13 GPIOs which gives many options to users to attach various types of sensors to the module. The module features UART and Wi-Fi for programming and flashing. The users will receive a fully assembled module with all soldered parts and a breakout board. This breakout board will enable Cybercore X1 in various breadboards which are compatible with a 2,54mm pitch. All things considered, users are able to use a development board for adding more features to their projects.
The module comes with preloaded firmware. The pre-installed firmware on the module lets users build an access point to which they may connect wirelessly. The Arduino IDE makes it simple to program in the C/C++ programming language, and anything you create is wirelessly updated through OTA.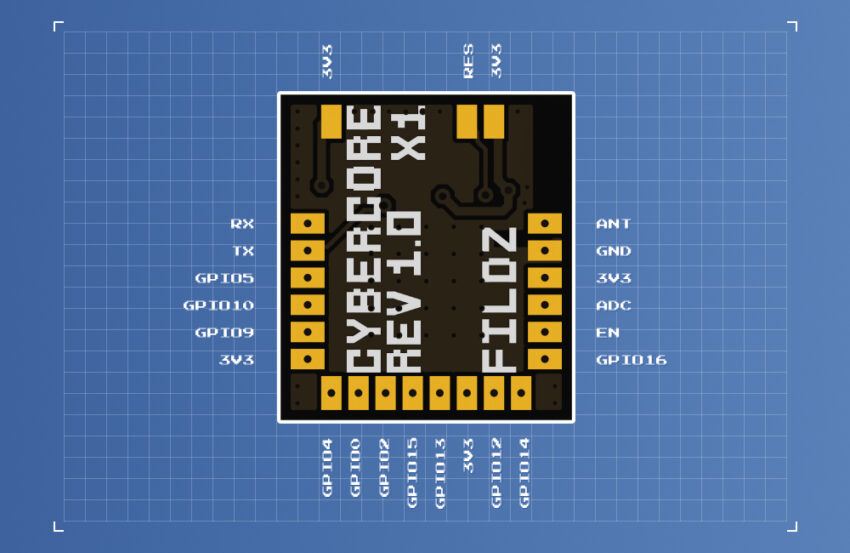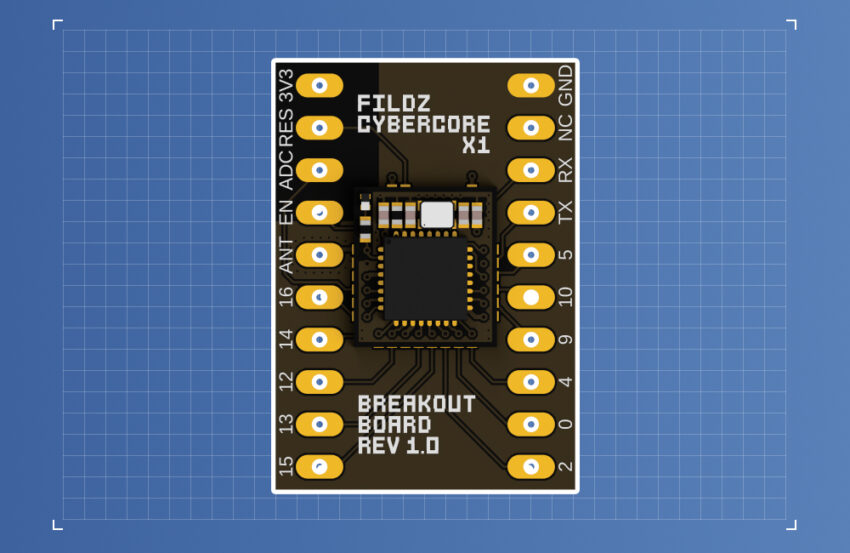 Who should buy the Cybercore X1?
So overall Cybercore X1 is a small yet powerful Wi-Fi module for small-scale projects for makers and hobbyists. This module has its use in small-scale projects because of its small footprint. The lightweight of the module makes it useful for projects such as drones and remote-controlled planes even when used in long range.
The power with great efficiency in a miniature form factor is what makes this module stand out from its competitors.
Join 97,426 other subscribers

Archives