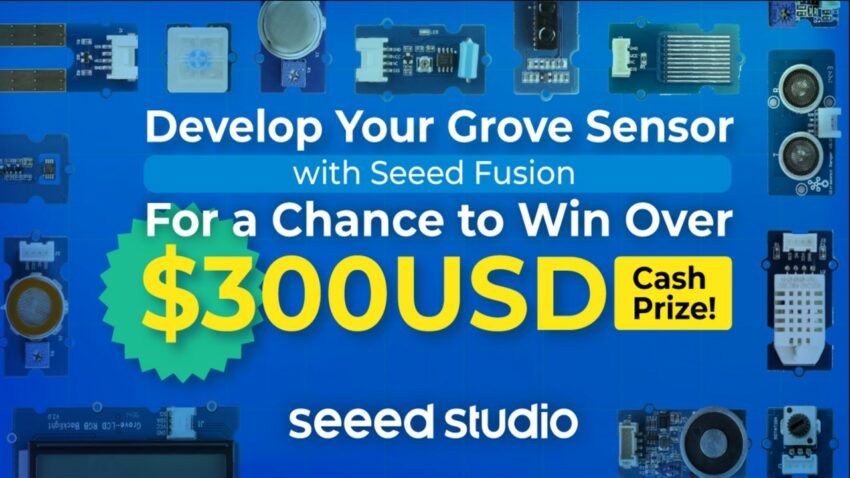 Develop your Grove Sensor with Seeed Fusion and win over $300 Cash Prize
Seeed Fusion has launched the Grove Sensor Co-brand Campaign to encourage the development of new Grove designs. These Grove designs will potentially become a real product that will be made available on the official webpage of Seeed Studio. You do not stop with that! You also stand a chance to win a cash prize of over $300USD!!
The Grove ecosystem has a variety of Grove modules developed by Seeed Studio. The 400+ modules include actuators, breakouts, sensors, LEDs, displays, and input and output modules, to name a few. Thus, the Grove sensors can deploy hardware projects such as user interfaces, power applications, physical monitoring, motion sensing, and environmental monitoring. All of these projects have real applications which means that they also have the potential to become commercial products.
This program intends to encourage designers and embedded enthusiasts to develop Grove Sensors currently unavailable with Seeed and those expected to have high demand in the future. Some examples of Grove Sensors to look out for are meant for environmental health monitoring or industrial applications. The existing list of Seeed Studio Sensors can also be significantly modified, which may enhance its performance and bring down the cost. Grove Sensors that are also on par with the latest technologies are welcome and appreciated.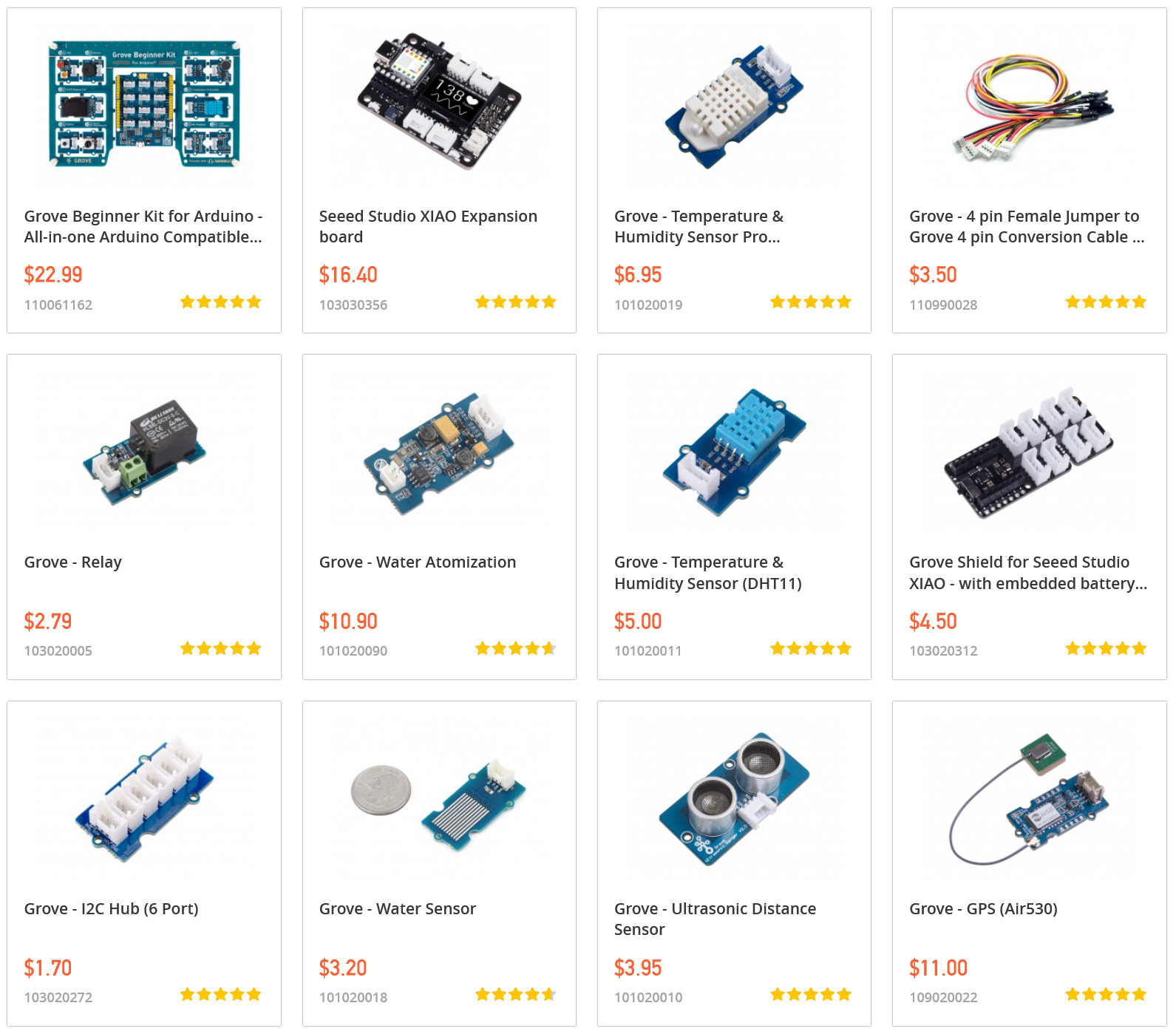 Benefits of Co-Brand Grove Sensors Program:
Win a cash prize worth $50 with ease: Seeed Studio will share your final grove design project on their social media platforms, such as Linkedin, Twitter, Facebook, Discord, and Project Hub. If the design receives more than 20 likes and with interest in buying the product, the original designer is eligible for a $50USD cash prize.
$300USD and above Cash Prize to be won: You also have the opportunity of your product getting selected by the Seeed Fusion. Going forward, Seeed Fusion will co-produce the same after the product has been licensed to Seeed for manufacture and sale. Please note that the designer is also expected to provide the software libraries of Arduino/Raspberry Pi/Micropython along with a Getting Started article. By doing so, the designers can claim a one-time cash payment of $300USD or above, depending upon the quality of the product.
The designer can also choose an alternative by benefitting from 50% of the product's gross profit. This allows designers to retain their brand and sell it on Seeed Bazaar.
Steps to follow to enter the Grove Sensor Co-Design Campaign:
Complete the google form for the Grove Sensor Design proposal: https://forms.gle/nLHE3FcNJfq8G2AD6
The first round of applications will confirm whether your proposal is selected. The confirmation is sent to your email or Linkedin, after which you can prepare your Gerber and BOM file.
Up to three PCBA boards are approved for a single Grove design. It covers all the costs, including PCB fabrication, cost of parts, assembly, and free worldwide shipping.
Video
IMPORTANT NOTES:
Please visit the Seeed Grove standard size webpage to know the hole size and other related specifications that must be adhered to while designing the Grove sensors.
To avoid duplications of products and avoid overlapping efforts by multiple designers, Seeed Studio has created a Google Spreadsheet containing the list of Grove Sensors currently worked on. The worksheet is updated every two weeks, so designers are advised to check the same.
Further information on the program can also be referred to from the official website of Seeed Studio here.
Join 97,426 other subscribers

Archives