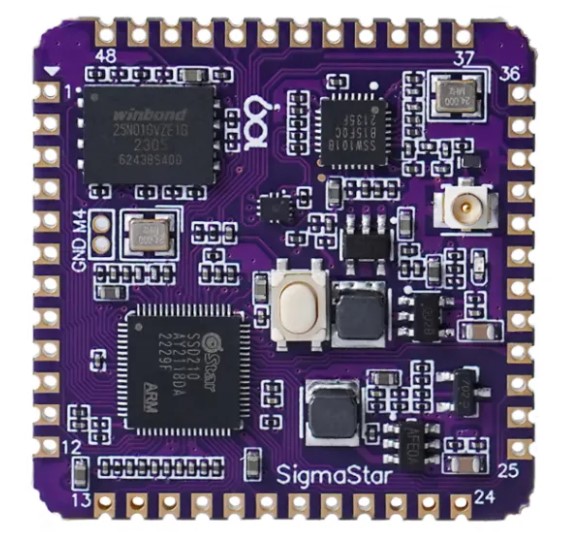 DongshanPI-PicoW, A Tiny Arm Linux Board- A Review
The DongshanPI-PicoW is a tiny Arm Linux board that features four 12-pin headers in addition to the SSW101B USB WiFi chip. According to its name, the DongshanPI-PicoW board or module is intended to be an Arm Linux alternative to the Raspberry Pi Pico W. It features a SigmaStar SSD210 dual-core Cortex-A7 processor with 64MB RAM, an SSW101B USB WiFi 4 chip, and a considerable quantity of input and output connections.
The DongshanPI-PicoW development board is made up of Sigma Technology and has SSD210 and SSW101B WiFi. The design utilizes a 2.0mm pin header in conjunction with a stamp hole. To start up and make use of the development board system, it merely requires input from a 5V power supply.
The module also includes a 128 MB SPI flash to run Linux and provides a display interface up to 1280 x 800 60fps, USB 2.0, audio interfaces, and more interfaces in a small 31 mm x 31 mm form factor with 48 through and castellated holes that are easy to incorporate into compact devices.
Specifications
Processor – SigmaStar SSD210 ARM Cortex-A7 Dual Core 1 GHz with Neon and FPU
Storage – Winbond SPI NAND FLASH 128MB (W25Q128)
Connectivity –IEEE 802.11b/g/n 2.4GHz 1T1R WiFi 4 module + u.FL antenna connector
Onseemi USB 2.0 (480MBbps) Switch (FSUSB30)
Four 12-pin 2.0mm pitch headers with castellated holes
Max. two MIPI interfaces with 2 or 1 data lane and 2 clock lanes
TTL output up to 1280×800 60fps
MIC and DMIC inputs, lineout I2S TDM 8-channel, RX 2/4/8 channels, TX 2 channels
SDIO 2.0 x1
SPI x2 I2C x2 UART x4 PWM x4
USB 2.0 x1
64MB DDR2
SSW101B
32Bit RISC 150MHz CPU
Support HT20/40MHz Bandwidth
Networking – Ethernet x1
Security Engines
Others – Reset button
Power – 5V via I/O pins
Dimensions – 31 x 31 mm (estimated)
Pinout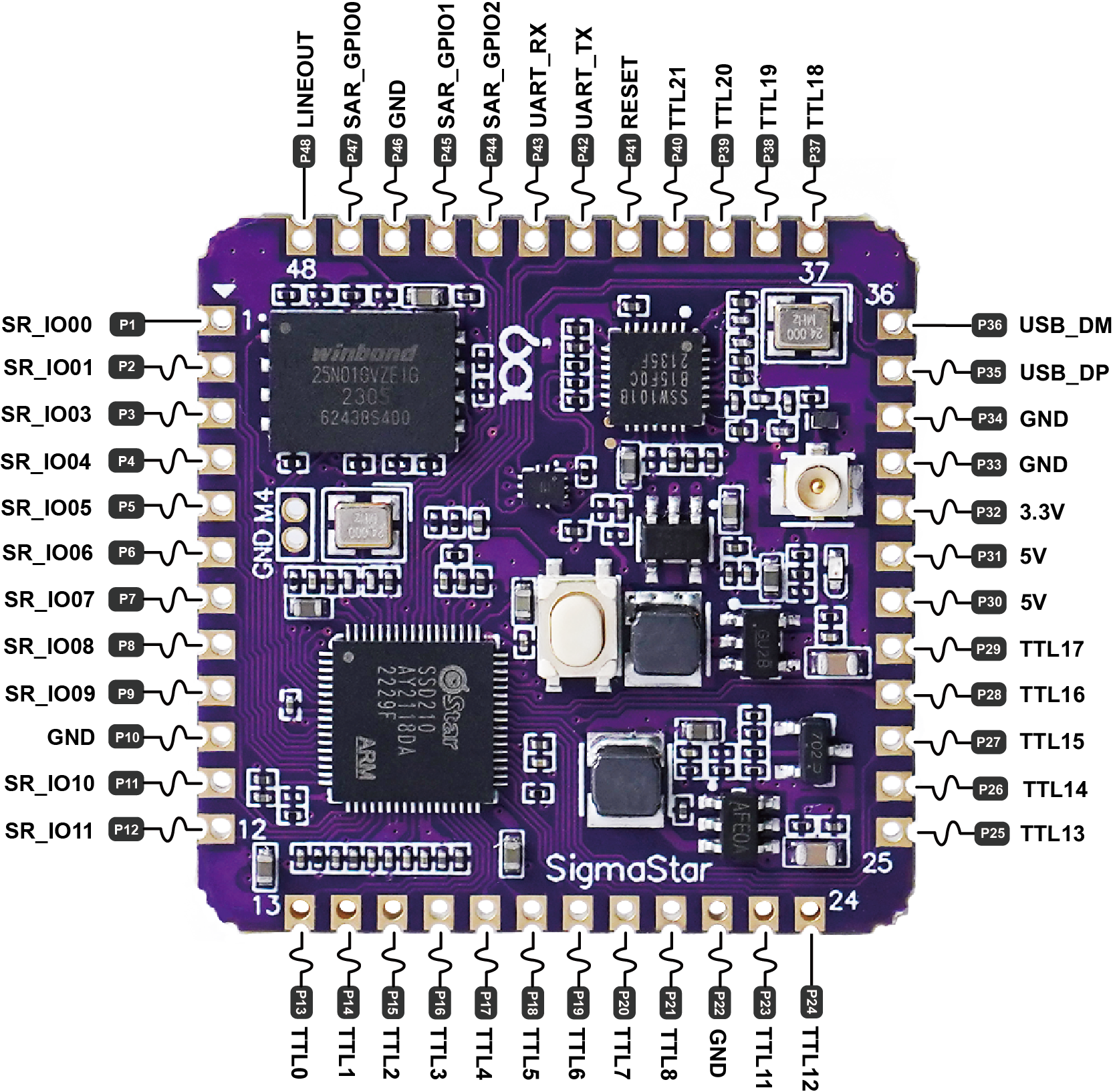 As shown in the picture below, the user must join the pins of the core board to the pins of the adapter board. Users can connect this bottom board to the hole board.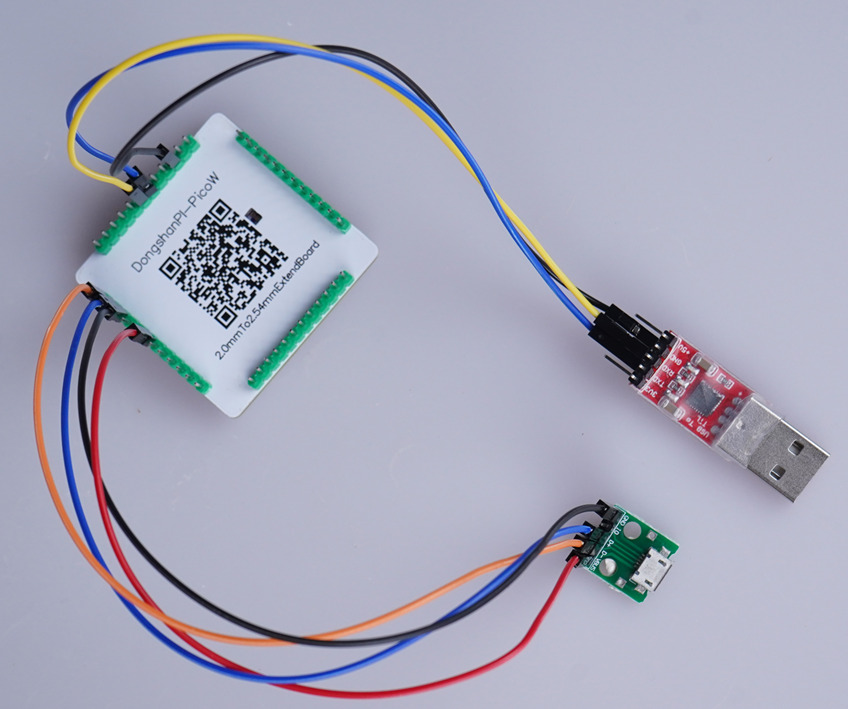 The Wiki contains some important information, as well as schematics, a Linux image, and flashing tools. Any concerns regarding this circuit board's development can be discussed on their forum.
Purchase Information
On Aliexpress, the DongshanPI-PicoW can be purchased for $6.71 USD.
Join 97,426 other subscribers

Archives