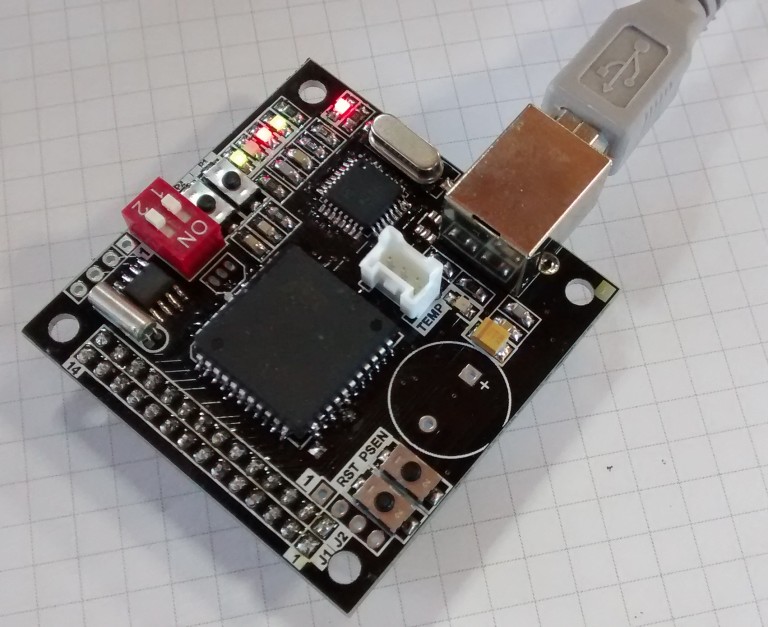 DSETA board with an AT89C51ED2
Jesus Echavarria tipped us with his latest DSETA board with an AT89C51ED2.
Some months ago I review the DSETA board due the obsolescence of the microcontroller. I use this board in some projects succesfully. But when I try to manufacture a batch of this boards, I found that the microcontroller (AT89C51RE2) was obsolete. So, the board needs an update to change the microcontroller and maintain most of the features that it has. Now that Microchip buys Atmel, obsolescence and samples will not be a problem.

To replace the RE2 microcontroller, I choose one very similar, the AT89C51ED2 microcontroller. Mainly because it shares most of features with the old one and footprint and pinout is almost the same, so replacement is relatively easy to do.
DSETA board with an AT89C51ED2 – [Link]
Subscribe to Blog via Email
Join 97,591 other subscribers
Archives