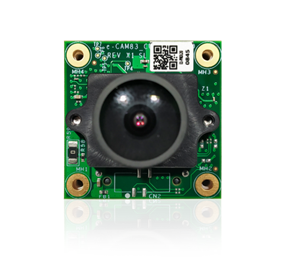 e-con Systems announces 90fps 4K SONY STARVIS® Camera with ultra-low light performance
SONY STARVIS IMX415 Sensor | Ultra-HD 4K Resolution |High Frame Rate (90fps) at 4K |NVIDIA Jetson Xavier NX/Nano
e-con Systems Inc., a leading embedded camera solutions company, brings its new SONY STARVIS based 4K Ultra-HD MIPI camera module to the market for smart city, sports vision, quality inspection and factory automation applications.  This camera module is suitable for applications requiring high level of image recognition and detection with a compact design, which makes it suitable for video analytics purposes. The new 4K camera module, e-CAM83_CUMI415_MOD adds to e-con's 4K (Ultra-HD) family of cameras with its unique 90fps streaming capability. This camera comes with the 8MP SONY STARVIS® IMX415 CMOS image sensor. Its low light sensitivity delivers clear color images even at extremely low light or even no light (nearly 0 lux) conditions. It is capable of streaming high frame rate (90 fps) at 4K (3840 x 2160) resolution. Its interchangeable M12 (S-mount) lens allows customers to choose the lens of choice according to their application needs.
"Next generation of Smart Surveillance cameras powered by NVIDIA Jetson, demand high resolution 4K video for monitoring of large area and our e-CAM83_CUMI415_MOD will be the ideal camera for these applications thanks to its excellent low light capability and 4K video streaming. The first-in-the-segment feature of 4K streaming video at 90 fps Jetson AGX Xavier platform marks e-CAM83 as an ideal solution for AI sports cameras, drone camera photography and many applications requiring high resolution and high frame rates."
said Ashok Babu, President of econ Systems, Inc.
The 4K camera provides four times the resolution of 1080p, delivering exceptional image details with good color reproduction, which is ideal for applications that require monitoring a huge area such as parking lot management, traffic monitoring systems, smart surveillance etc. The ability to stream 90 fps in uncompressed format along with its low light performance make the product suitable for industrial applications such as factory automation and quality inspection as well.
To accelerate product development for the above applications, evaluate the e-CAM83_CUMI415_MOD camera module. e-con Systems offers camera evaluation kits with both MIPI and USB interfaces,
MIPI evaluation Kit – e-CAM80_CUNX – plugs into the NVIDIA® Jetson Xavier NX™ developer kit.
USB evaluation kit – e-CAM82_USB – USB 2.0 UVC compliant camera
(Note: e-CAM80_CUNX uses NVIDIA's Jetson internal ISP for image processing)
Low Light Images
The color images captured at 0.4 lux and 2.5 lux using e-CAM80_CUNX MIPI camera kit are given below: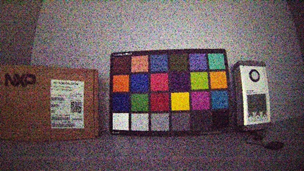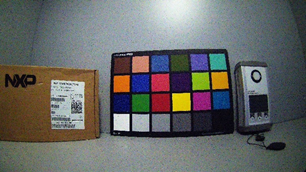 Video
Availability
Customers interested in evaluating the 4K MIPI camera module with NVIDIA® Jetson Xavier™ NX developer kit can purchase e-CAM80_CUNX from e-con Systems' online store.
For buying the USB evaluation kit, please write to us at camerasolutions@e-consystems.com
Customization Services
e-con Systems also offers extensive customization services and integration support for e-CAM83_CUMI415_MOD if needed. If you are looking for any additional features or customization, please contact us at camerasolutions@e-consystems.com.