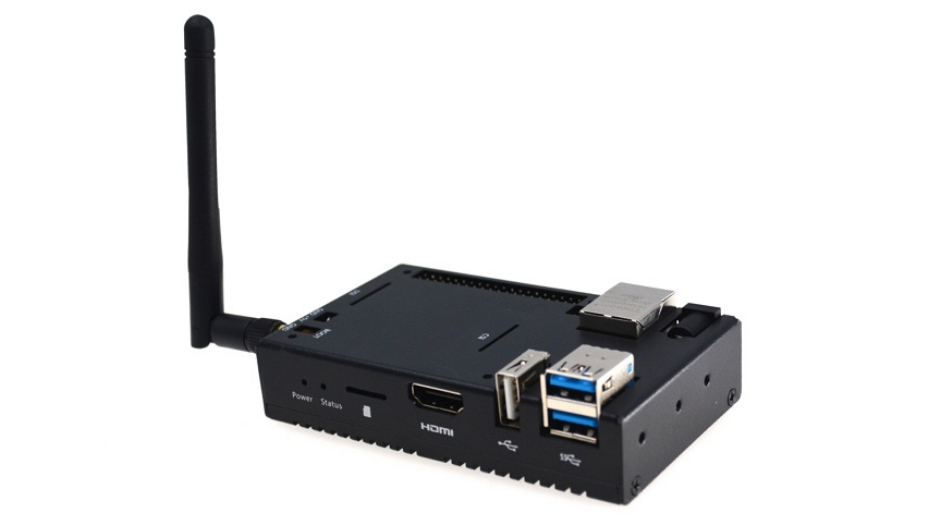 Edatech's Raspberry Pi CM4 Nano Industrial Computer Starting at $113
Raspberry Pi Compute Module 4 has been one of the most popular hardware from the manufacturer with its ever-increasing carrier boards. Chinese embedded electronic device manufacturer Edatech has released a new industrial box, CM4 Nano, built around the Raspberry Pi Compute Module 4 featuring compatibility with the Raspberry Pi 4B for industrial automation applications.
The onboard Raspberry Pi CM4 comes with a highly integrated Broadcom BCM2711 processor embedded with a 64-bit quad-core Arm Cortex-A72 clocked up to a frequency of 1.5GHz. With the advanced wireless connectivity through 2.4GHz and 5.0GHz IEEE 802.11b/g/n/ac, Bluetooth 5.0, and Bluetooth Low-Energy. The Raspberry Pi CM4 industrial computer comes with up to 8GB of LPDDR4 RAM and a capacity of up to 32GB of eMMC storage. The flash memory can be expanded through a micro–SD card slot.
Specifications of the CM4 Nano Industrial Computer
Module: Raspberry Pi Compute Module 4 with a quad-core Arm Cortex-A72 @1.5GHz
Memory: LPDDR4, up to 3200MT/s with options: 1GB, 2GB, 4GB, and 8GB
Storage: 8GB, 16GB and 32GB eMMC, expandable through microSD card
Wireless connectivity: 2.4G/5.0GHz Wi-Fi and Bluetooth LE 5.0
Power: 12V to 18V DC
Ethernet: 10/100/1000M, could support POE
USB ports: 3x USB3.0 and 1x USB2.0
HDMI ports: 1x HDMI A, 1x HDMI, 1x USB touch
Camera connector: 1x CSI
Display connector: 1x DSI
LED: Green (System Status) and Red (Power indicator)
Enclosure: Full metal case with a whole side aluminum alloy heat sink
Software support: Compatible with Raspberry Pi OS
Operating temperature: -25 to 50°C
Dimensions: 95x58x24 mm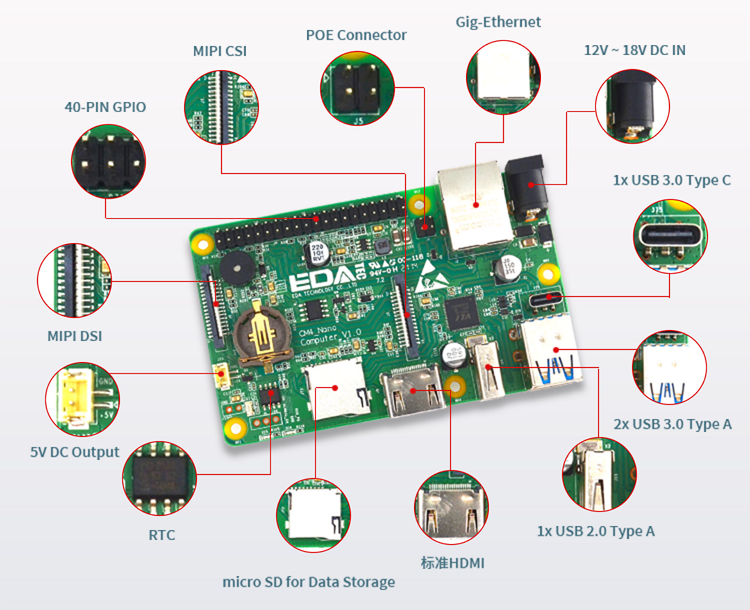 Surprisingly, CM4 Nano is compared alongside Raspberry Pi 4B due to its customized capabilities to support several high-end applications. Onboard micro-SD card cannot be used to boot Raspberry Pi CM4 Nano Industrial Computer. Additionally, this interface takes the GPIO22 to GPIO27 out of the standard 40-pin interface. One interesting addition to the hardware is the support for PoE HAT which makes it easy and simple by combining both power and ethernet cables into one.
Raspberry Pi CM4 Nano Industrial Computer is available for purchase at AliExpress, starting at $113 for 1GB LPDDR4 RAM/ 8GB eMMC storage and going up to $210 for 8GB RAM/8GB storage.
Join 97,426 other subscribers

Archives