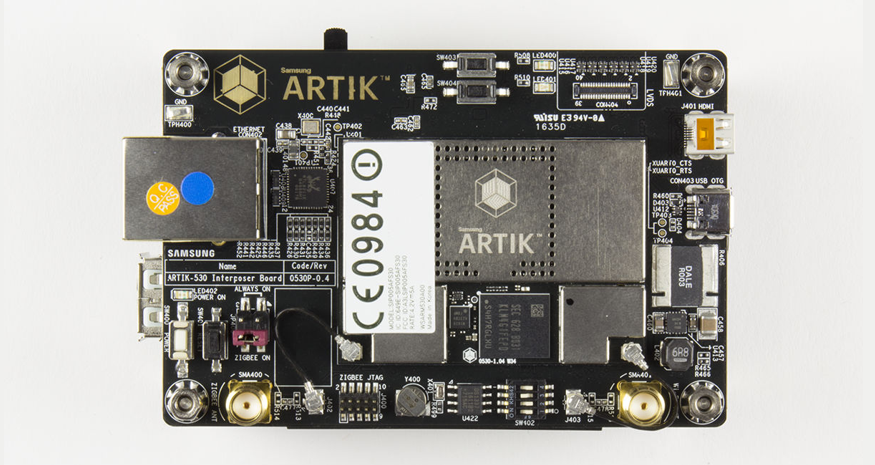 EdgeX Foundry Launches Artik 710 module
EdgeX Foundry project has launched its first developer kit. The Ubuntu-based kit is designed around an octa-core Samsung Artik 710 Starter Kit paired with a GrovePi+ I/O board. Subsequent kits will have an Artik 530 kit, and ultimately, a Raspberry Pi/GrovePi+ mix. EdgeX Foundry project also announced at the recent IoT Solutions World Congress, where nine new members, including Intel, launched a Smart Building Automation Use Case Community Demo. The demo showcased the platform's capability to bring together diverse solution components, including series of vendors, connectivity standards, operating systems, and hardware variants. The Artik 710 based EdgeX developer kit is initially available as a community-backed product.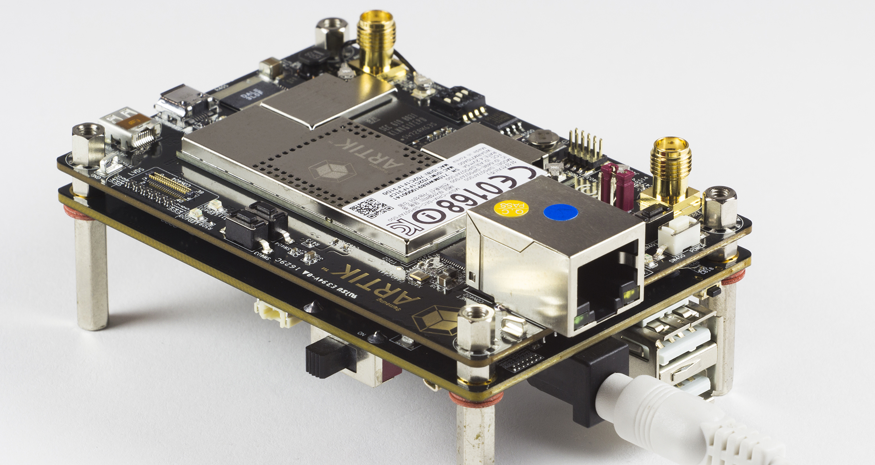 Developers purchase the kit independently from Samsung and download the forthcoming EdgeX Delhi software from the EdgeX depository on GitHub. Unofficial community-based tech support is available via platform like the EdgeX Rocket Chat. This pioneer kit, and also future kits, will soon be available as part of a commercial track that gives professional support. The commercial kits are built primarily for EdgeX members but are now available to everyone.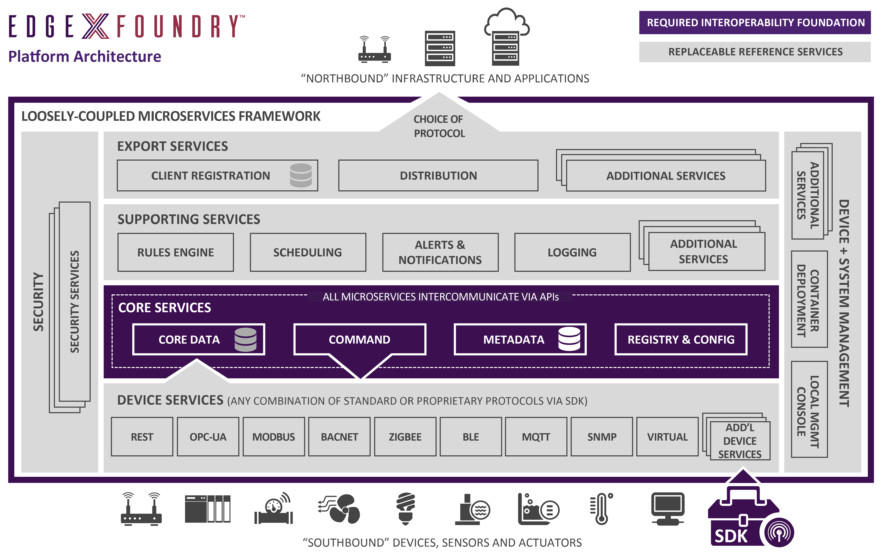 According to the project, commercial selections will include "kits based on supported versions of the EdgeX framework itself (neutral to any plug-in value add), kits based on specific IoT platforms, and microservice plug-ins for value-add such as analytics, data orchestration and security. Samsung's Artik 710 and Artik 530, which will be the groundwork of an upcoming EdgeX kit, changed their BSPs from Fedora to Ubuntu in October 2017.
The Artik 710 module has a 1.4GHz, octa-core, -A53 SoC with a Mali T400 GPU, and the Artik 530 has a 1.2GHz, quad-core, -A9 SoC. Both have hardware security properties. The 49 x 36mm modules incorporates 1GB DDR3 RAM, 4GB eMMC flash, and an Ethernet PHY. They also offer dual-band 802.11a/b/g/n (WiFi 4), Bluetooth 4.2, and Zigbee/Thread (802.15.4). The Artik 710 Developer Kit is a twin board set. The Interposer Board has the Artik 710 plus Gigabit Ethernet, micro-HDMI, and micro-USB OTG ports. LVDS interface and antenna connectors are available.
The Platform Board is placed under the Interposer board and offers a USB 2.0 host port, SD slot, audio jack, JTAG, 5V DC input, and MIPI-CSI and -DSI connections. The EdgeX version of the Artik 710 kit also has the optional Artik Interface II Board, which connects the bundled Seeed GrovePi+ I/O board. The GrovePi+ Starter Kit offers a a number of Grove sensors and LEDs, a backlit LCD, buzzer, relay, and button. The GrovePi+ Starter Kit is also a part of Samsung's GrovePi+ Starter Kit for Eagleye 530 board, which will the foundation of the future Artik 530 kit. Unlike the Artik 710 kit, the Artik 530 fitted Eagleye 530 is a single board with a Raspberry Pi like layout, design , and 40-pin GPIO interface.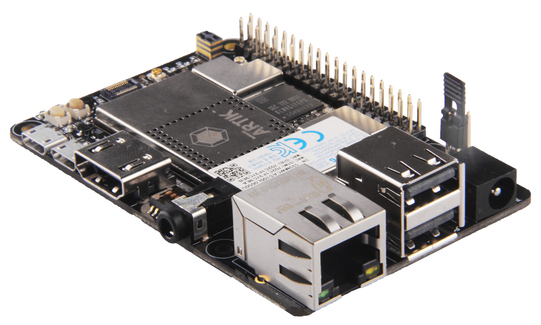 The Eagleye 530 is also fitted with GbE and HDMI ports, 2x USB 2.0 ports, and micro-USB OTG and power ports. Also, an SD slot, audio jack, and MIPI-CSI camera interface are available. Unlike the Artik 710 kit, the Eagleye 530 does not need the Interface II Board to hook up the bundled GrovePi+ board. The GrovePi+ board will be available in a future EdgeX kit that runs on the GrovePi+ Starter Kit for Raspberry Pi.
Other development kits are also being considered.