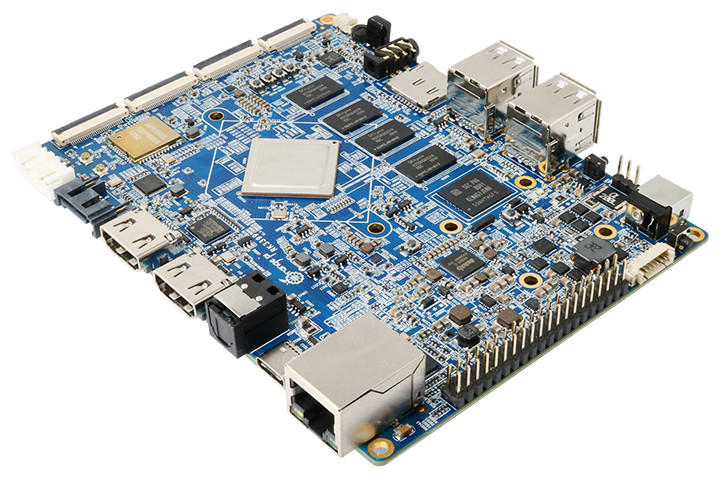 First Orange Pi SBC Powered By Rockchip's Hexacore SoC Can Run Android 6.0 And Debian 9
ARM hacker board vendors and commercial x86-centric board vendors are following Firefly's lead in experimenting with Rockchip's ARM-based SoCs. These new single-board computers (SBC) offer x86-type features like HDMI 2.0, mSATA, and mini-PCIe. They also come with powerful and more energy-efficient ARM cores. Now Shenzhen Xunlong has launched its first Rockchip based Orange Pi single-board computer, Orange Pi RK3399, at 109 USD.
The Rockchip RK3399 features two Cortex-A72 cores that are clocked up to 2.0GHz, as well as four Cortex-A53 cores typically clocked at up to 1.42GHz. There's also a high-performing ARM Mali-T864 GPU. There are 2GB DDR3 RAM, 16GB eMMC flash and can be expanded with an inbuilt MicroSD slot. Mandatory I/O ports as USB 3.0 Type-C port, 4x USB 2.0 host ports. DisplayPort 1.2 with audio for up to 4K at 60Hz. There are Other RK3399 based SBCs as Firefly's Firefly-RK3399 and similarly open source Rockchip RK3399 Sapphire.
Like most of these boards, the Orange Pi RK3399 is a high-end board with various ports and interfaces. The Orange Pi RK3399 is the only one of these SBCs with mSATA, and you can have dual mSATA drives if you dedicate the mini-PCIe slot to mSATA instead of LTE. Orange Pi RK3399 stands out with its numerous sensor assembly, which includes a G-Sensor, Gyro, Compass, HALL sensor, and ambient light sensor.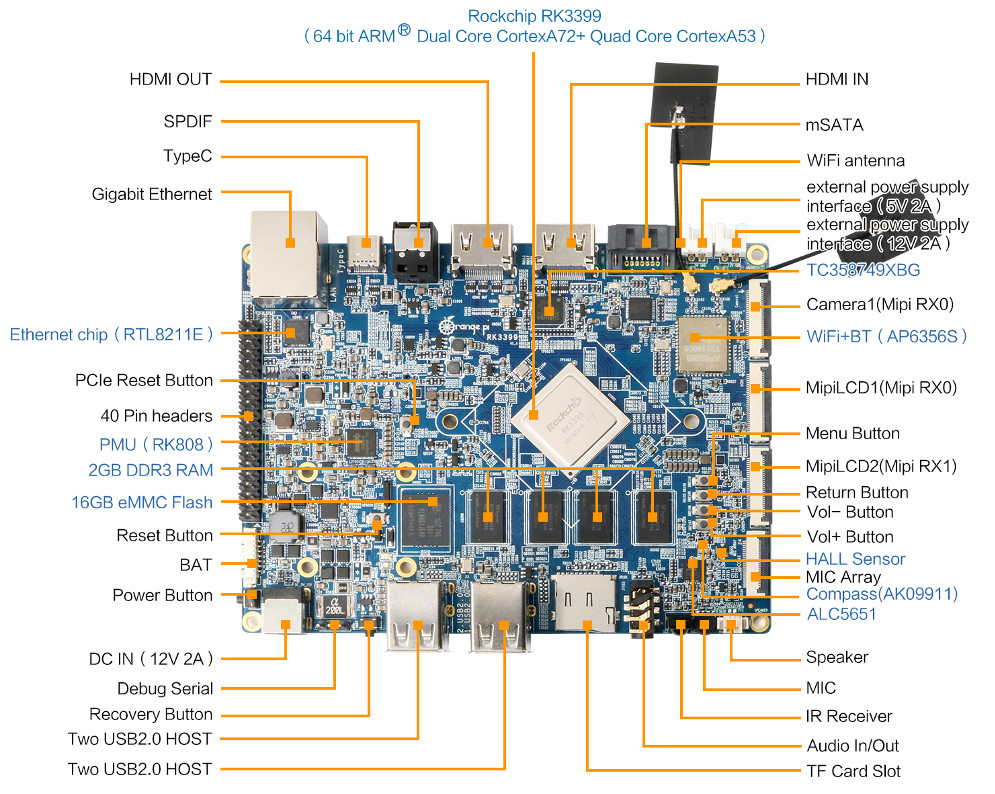 The Orange Pi RK3399 offers almost the same as Firefly-RK3399, with GbE, WiFi-AC, Bluetooth 4.1, and a large-scale collection of multimedia features. There's a 40- instead of 42-pin expansion interface. Just like Firefly boards, there is no support for Raspberry Pi compatibility. The board also lacks the Firefly's RTC, and at 129 x 99mm, which is heavier and just slightly larger than the Firefly-RK3399.
One of the best advantages of the Firefly board is software support. Firefly offers Ubuntu 16.04 while the Orange Pi only has Debian 9 along with Android 6.0. More importantly, since this is Shenzhen Xunlong's first Rockchip board, software support is likely to procrastinate. Hopes are high on this being an open hardware board like the other Orange Pi models.
Update 16/01/2019
Shenzhen Xunlong has now introduced a 4GB RAM version of the board for $99.96, with the 2GB version now selling for $89.38. Both boards can be purchased on Aliexpress. Apart from the RAM capacity, Orange Pi RK3399 "4G" specifications have not been changed.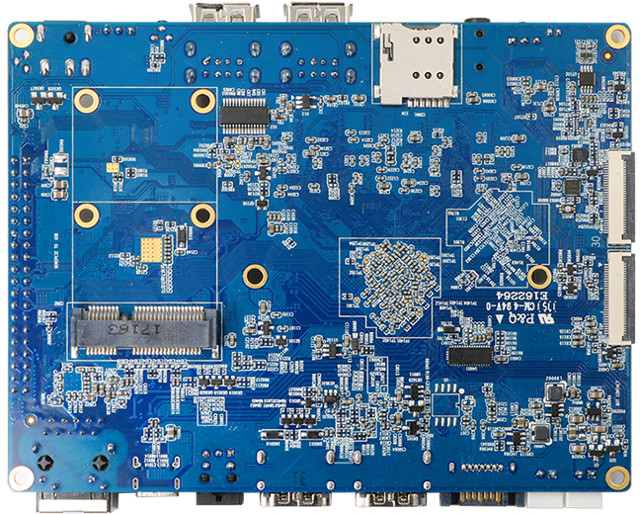 Regarding software you'll find Android and Ubuntu/Debian desktop/server images that have last been updated in February / March of 2018 in the download page, as well as the Android SDK and Linux source code.
Join 97,426 other subscribers

Archives