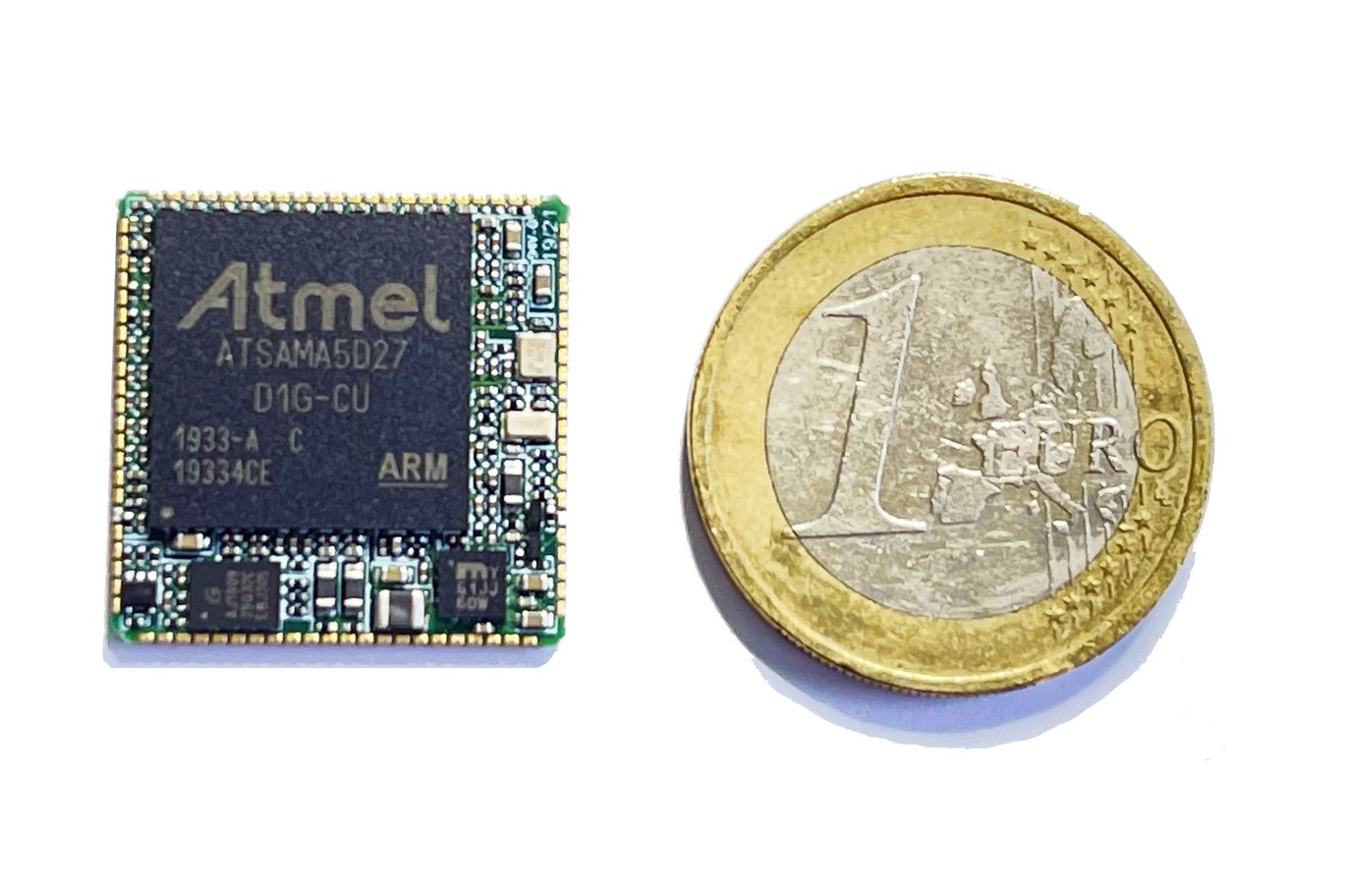 HaneSOM: the most compact Linux computer module
Linux capable IoT boards are considered a better option over embedded C boards by many makers and hackers due to rapid prototyping. One can build a lot of IoT projects effortlessly on Linux-based boards within minutes. IoT-specific boards that run Linux are, however, costlier and sizeable as compared to embedded-C capable boards. Take, for example, Raspberry Pi and Arduino UNO. But the physical size and cost of Linux-capable microcontrollers are steadily decreasing over time. Moreover, the progress from bare-metal programming to a complete OS is also very captivating. Embedded Linux undoubtedly simplifies integration, and one can now create a viable product based on small Linux-capable microcontrollers within months.
DAB-Embedded, an independent design house based in Belgium, recently launched the smallest Embedded Linux PC, HaneSOM. It measures only 2cm x 2cm. It is a fully functional Linux computer with 128MBytes of DDR2 RAM, ARM Cortex-A5 CPU with NEON instructions, and more features. The embedded module features a Microchip SAMA5D2 MPU with ARM Cortex-A5 (ARMv7 32-bit) architecture. The SAMA5D2 MPU is a compact microcontroller that provides high-performance and ultra-low power. It is suitable for applications with a small OS or bare metal.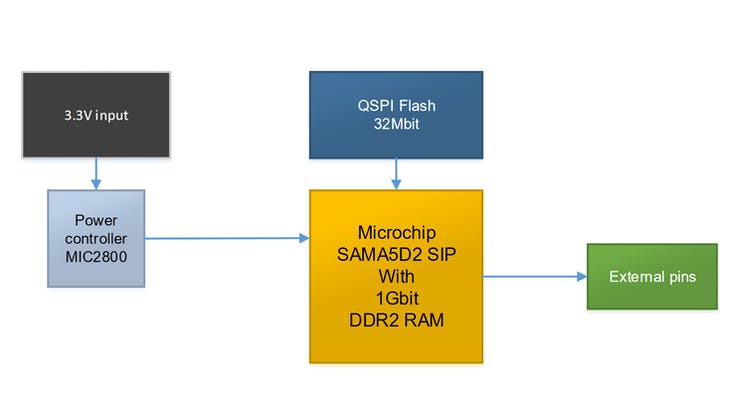 The DAB-Embedded team says about the MPU,
"Microchip has a long-term support plan for SAMA5D2 family, and it guarantees stable delivery for long-life products. SAMA5D2 is a highly integrated MPU with various industrial and consumer protocols."
The MPU has 69 I/O pins available. Moreover, there is a bootable 32 MB QSPI and a MIC2800 PMIC onboard. The PMIC is an LDO that enables the HaneSOM embedded module to run from a 3.3V single volt rail. The board has independent power rails for SD card I/Os, camera I/Os, and RTC.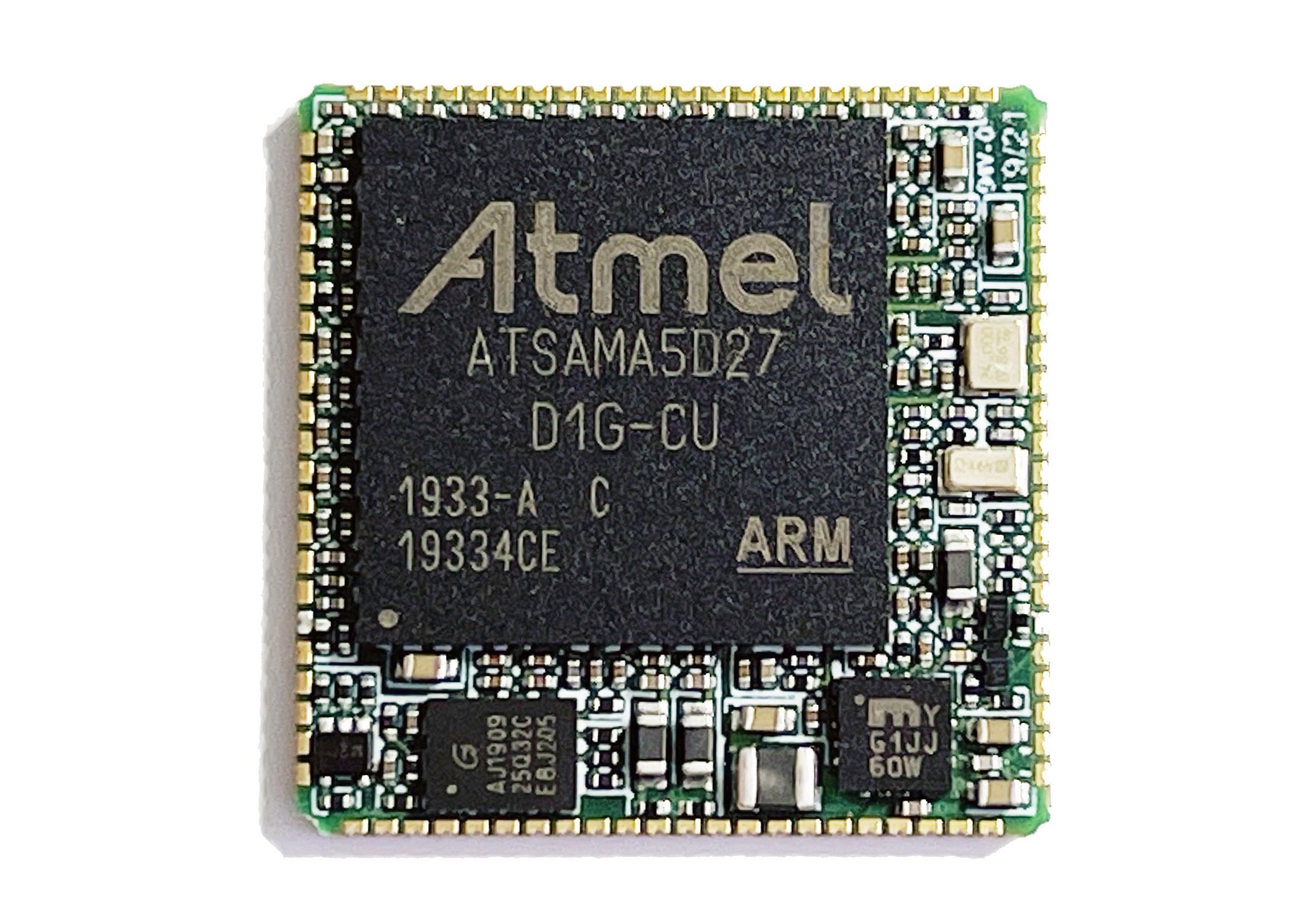 The board, just like other development boards, features a wide range of I/O interfaces like:
LCD TFT support (24bit RGB)
5MPix CMOS camera sensor support
Audio interfaces (SSC, I2S)
Capacitive touch controller
USB 2.0 High-speed ports (OTG and Host)
10/100 MBit Ethernet MAC
microSD memory interfaces
SPI buses
I2C buses
UARTs
CAN-FD buses
12-bit ADC
PWM outputs
Supported Software includes Yacto, Buildroot, OpenWRT, and Baremetal. The team says,
"The Microchip SAMA5D2 has very good software support for Baremetal application and as a Linux-based system (Yocto, Buildroot, and OpenWRT). QT can be used as a GUI framework."
For system control, the board consists of a global system reset pin and shutdown pin. The global system reset pin is an output pin of MIC2800 and can be forced externally in case of a system crash. The shutdown pin switches off the main 3.3V power supply.
Plus, when running Linux in IDLE mode, the board consumes only 160mA.
Due to the wide range of I/O pins available, software support, small form factor, and low power consumption, the board is well suited for applications like Wi-Fi camera, an IoT gateway, LCD HMI panel, small AI machine, etc.
Join 97,426 other subscribers

Archives