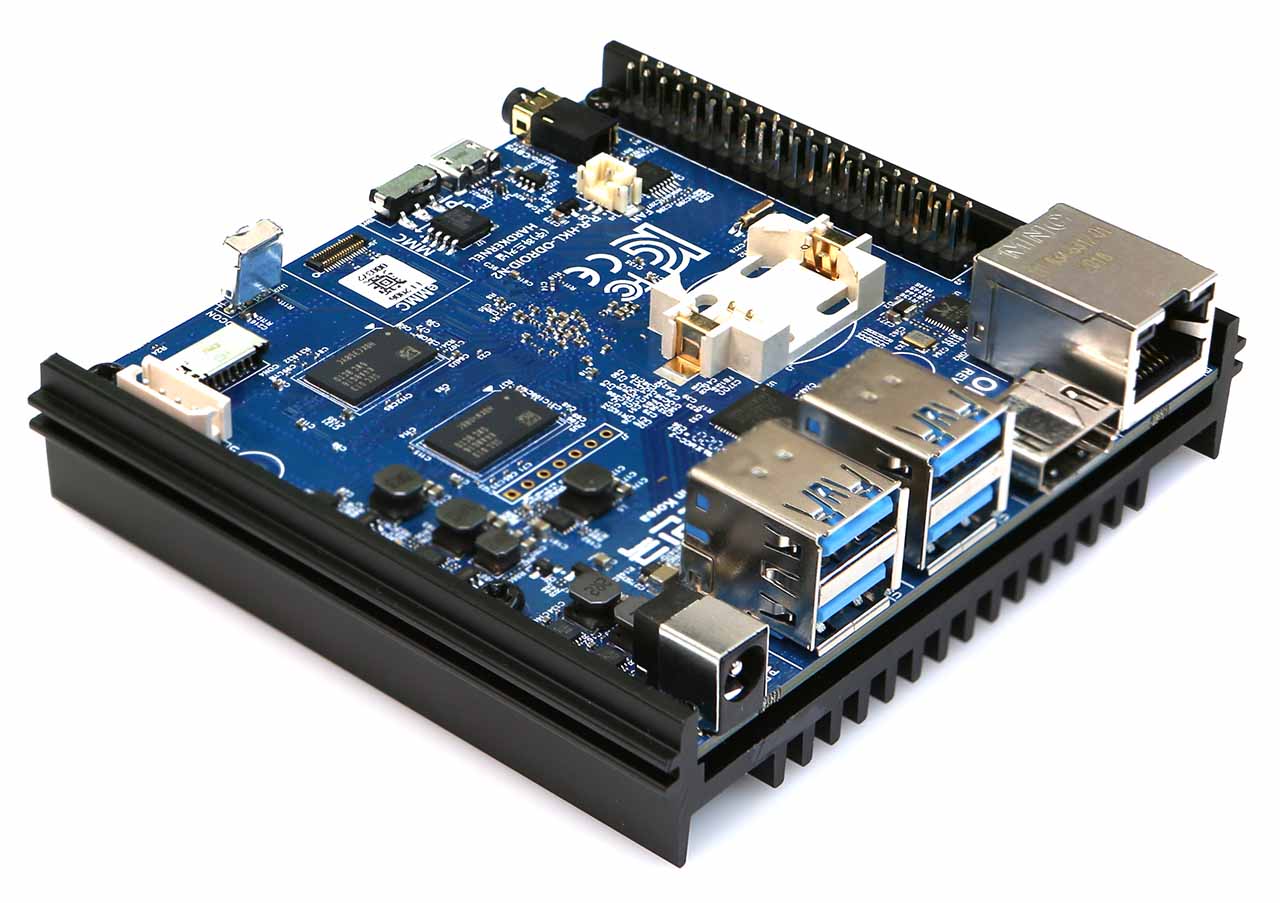 Hardkernel's Powerful Odroid-N2 Single Board Computer Gets an Upgrade – Odroid N2 Plus
With Amlogic S922X Rev. C Processor Clocked at up to 2.4 GHz, Odroid-N2 Plus is possibly the fastest open-spec single board computer the world has ever seen.
The rising technological advancements in IoT plus the increase in demand for smart connected devices have resulted in more significant growth of the single board computer market over the past few years.
Barely 15 months after Hardkernel released ODROID-N2, one of the fastest ARM single board computer with hexa-core Cortex A7/A53 processor and 2GB/4GB RAM, the company has come back to announce an upgrade of the high-end SBC with what is likely to be the fastest open-spec ARM board around, the Odroid-N2-Plus or simply N2+.
The Linux-driven Odroid-N2 Plus takes advantage of a newly revised version of Amlogic's S922X with advanced CPU core power rail and higher clock frequencies. The new Rev-C in the N2+ offers a 400 MHz clock speed boost over the Rev-A in Odroid-N2, bringing the 4x Cortex-A73 cores to 2.2 GHz from 1.8 GHz and the 2x Cortex-A53 upwards to 2.0 GHz from 1.9 GHz. With this speed, the N2+ board will probably match the more expensive SBCs on all sides.
Some highlight features and specification of the board include:
On-board Arm Mali-G52 GPU
2GB or 4GB DDR4 RAM at 1320 MHz
8 MB SPI flash and eMMC flash module
MicroSD card slot
40- pin GPIO header with 2x I2C, UART, 2x ADC, 6x PWM, SPI
1x micro USB 2.0 OTG port and 4x USB 3.0 ports
HDMI 2.0 up to 4K @ 75 Hz and composite video + stereo audio
2x LEDs, IR receiver and 2-pin header each for RTC battery and fan
Standard CR2032 coin cell battery holder for the RTC, and
7.5 – 20V DC input.
Operating Systems: Android 9 Pie, Ubuntu 18.04/20.04 and Linux 4.9.162 LTS
Weight: 200g
Dimensions: 90 x 90 mm (with heatsink) or 100 x 91 x 18.75 mm (without heatsink)
Hardkernel claims that the N2+ is capable of offering twice the performance of a Raspberry Pi after testing over 300 samples of the N2+ board to discover that 4x Arm Cortex A73 cores can also be overclocked to 2.4 GHz, about 33% performance increase over the original Odroid-N2 board and roughly twice the speed of a Raspberry Pi 4.
The 2GB version of the N2+ board is available for preorder on Hardkernel's store for $63 while the 4GB version goes for USD $79, with shipping scheduled for July 20 and 24 respectively for both options. In addition to the mainboard, an optional $4 cooling fan is also available for users who may be running the board in an overclocked state or at high temperatures.
More details on the Odroid-N2 Plus may be found on the product's announcemet.