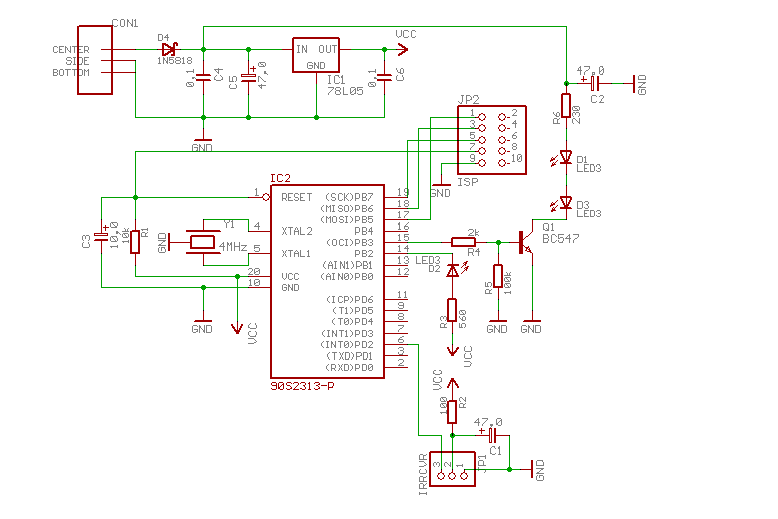 Infrared repeater using AVR mcu
Madis Kaal @ nomad.ee designed a infrared repeater based on ATMEL AVR + TSOP1738 infrared receiver. He writes:
I built this MCU based infrared repeater to allow me to control my A/V equipment that is behind a wall. The system is very simple.

Power is supplied to CON1 from a cheap Alcatel phone charger that outputs stabilized 12V, passes through reverse voltage protection diode to IC1 that outputs 5V VCC. Atmel AVR microcontroller runs from 4MHz ceramic resonator Y1, C3+R1 form a reset circuit. Infrared detector (TSOP1738 in my case) is connected to INT0 input, C1+R2 are for detector power filtering.
Infrared repeater using AVR mcu – [Link]
Join 97,426 other subscribers

Archives