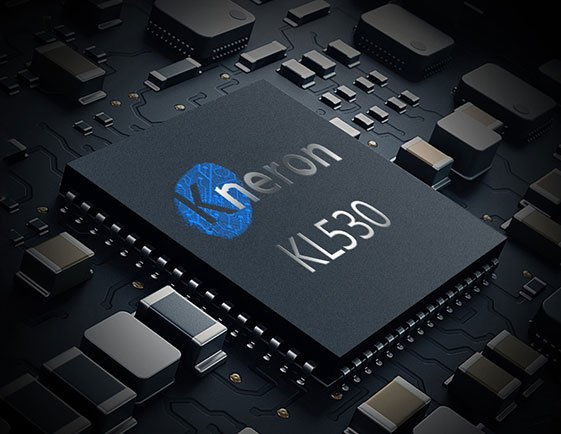 Kneron KL720 AI SoCs
Kneron KL720 AI SoC (System on a Chip) offers an ideal balance of performance, power saving, and cost for hardware makers who are looking to benefit from on-device edge Artificial Intelligence (AI). Powered by Kneron's Neural Processing Unit (NPU) that accelerates neural network models, the KL720 SoC makes possible endless AI applications for smart devices.
The NPU core is of the KL720 is designed to accelerate major computing layers inside the Convolutional Neural Network (CNN) and Recurrent Neural Network (RNN) to off-load heavy computing from the traditional CPU or GPU structure.
Features Highlights
Low-power design enabled by ARM Cortex M4 CPU
Power to process 4K images, Full HD videos, and 3D sensing for fool-proof facial recognition and to enable innovative gesture control for gaming, shopping kiosks, and more
Ideal for any high-end IP Cams, Smart TVs, AI glasses and headsets, and AIoT Gateways
Power to drive natural language processing (NLP) for translators and AI assistants
All the above and more can be processed at the same on the KL720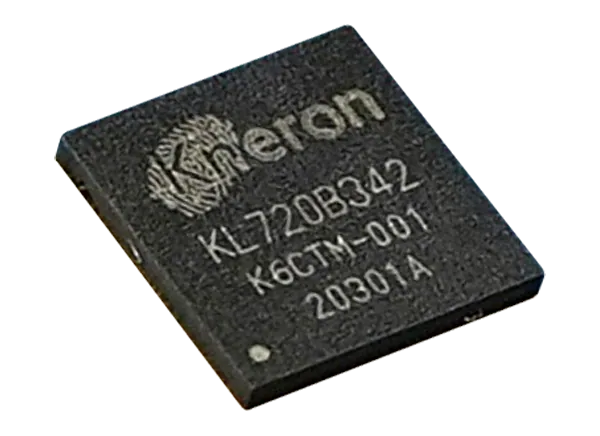 Features
NPU

696MHz maximum frequency
GOPS, 1024MAC/cycle peak throughput of 8-bit mode:

CPU

Arm® Cortex®-M4 @ 400MHz for system control

DSP

Tensilica DSP @ 500Mhz for AI assistance

Memory

128MB SIP SDRAM, 32-bit LPDDR2-2133
Up to 128MB SPI NOR or NAND Flash

OS Support
Power

1.725W average power consumption @ Yolov3_608
0.9V core voltage
1.8V or 3.3V I/O voltage, grouped by I/O banks

Video in interface
Video out interface
Audio Interface
Peripheral Interface

I2C
SPI
UART
USB 2.0 OTG
PWM
GPIO
SDIO
Block Diagram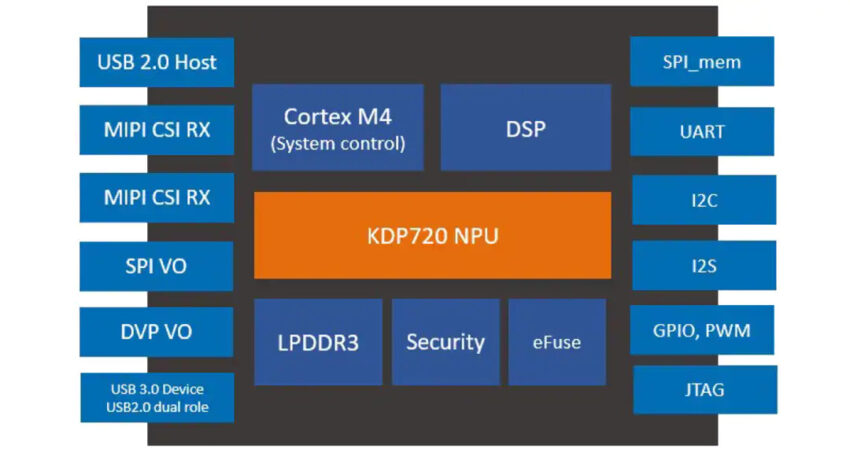 more information: https://www.kneron.com/solutions/soc/
Join 97,426 other subscribers

Archives