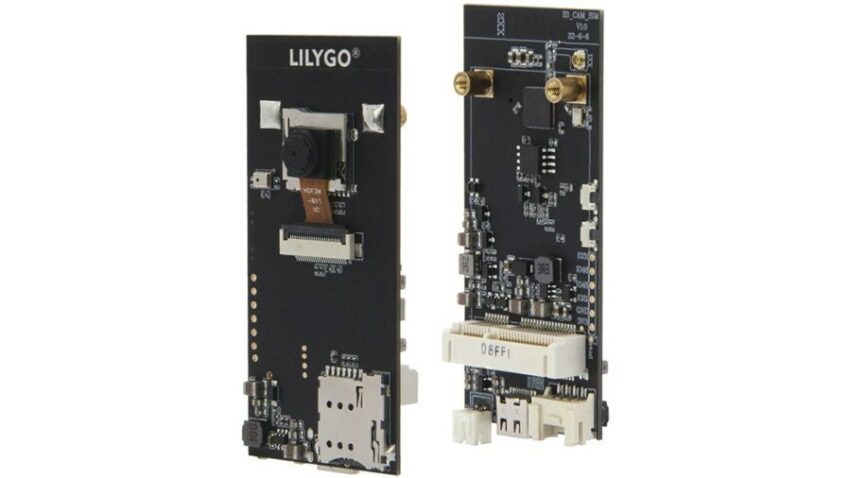 LiLyGo released a new development board called the T-SimCam with optional 4G connectivity
LiLyGo, a Chinese electronics manufacturer, has released a new development board called the T-SimCam. This powerful board is designed for computer vision and edge computing projects, and it comes with a wide range of features that make it ideal for use in various applications.
One of the standout features of the T-SimCam is its optional 4G LTE connectivity. This allows the board to wirelessly connect to the internet and other devices, making it easier to deploy in remote locations or other areas where a wired connection may not be practical.
The T-SimCam is powered by an ESP32-S3R8 microcontroller, known for its fast-processing speeds and low power consumption. The board also features a high-quality camera sensor, which is capable of capturing high-resolution images and video.
The ESP32-S3R8 features dual-core Tensilica LX7 clocked up to a frequency of 240MHz with additional vector instructions for edge AI acceleration. The module is equipped with 512kB of memory and octal SPI flash storage. In terms of wireless connectivity, the Espressif system-on-chip comes with 2.4GHz IEEE802.11b/g/n Wi-Fi 4 with 40MHz bandwidth and Bluetooth Low Energy 5.0.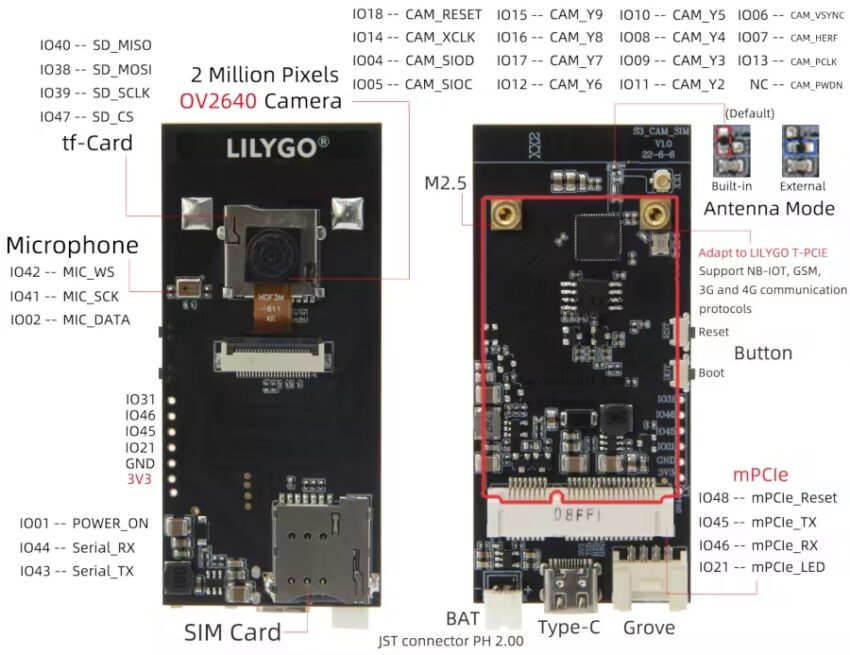 The onboard camera sensor comes from OmniVision OV2640 with an array size of 1600×1200. It also includes a compression engine for increased processing power and uses proprietary sensor technology to improve image quality by reducing common lighting and electrical sources of image contamination.
In addition to its hardware capabilities, T-SimCam also comes with a range of software tools and libraries that make it easier to develop computer vision and edge computing applications. The board can be used to build intelligent applications that can analyze data and make real-time decisions.
The built-in 4G LTE connectivity, powerful microcontroller, and high-quality camera sensor make it an ideal tool for developing computer vision and edge computing applications in various settings. Interested professionals can consider purchasing the development board from the official product page at $12.99.
Join 97,426 other subscribers

Archives