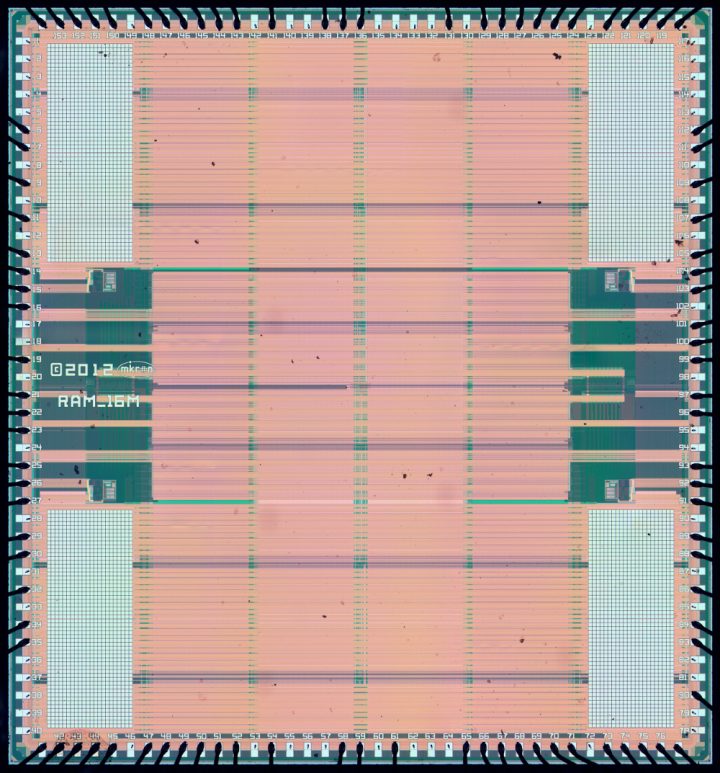 Mikron 1663RU1 – 16 Mibit SRAM Die-Shot
Here is a die-shot, this time it's a 1663RU1 from Russia's Mikron semiconductor manufacturer. At the time of its release this was Russia's first 90nm chip (by comparison 14nm is now available).
Mikron is currently the most advanced microelectronic fab in Russia, located in Zelenograd. In 2010 they have licensed 90nm technology from STMicroelectronics, and equipment setup was somewhat ready by the end of 2012. Technology transfer was hindered by very small manufacturing volume and scarce funding. Nevertheless, 1663RU1 has became their first 90nm product reached commercial customers. It's 16 Mibit SRAM chip.
Mikron 1663RU1 – 16 Mibit SRAM Die-Shot – [Link]
Join 97,426 other subscribers

Archives