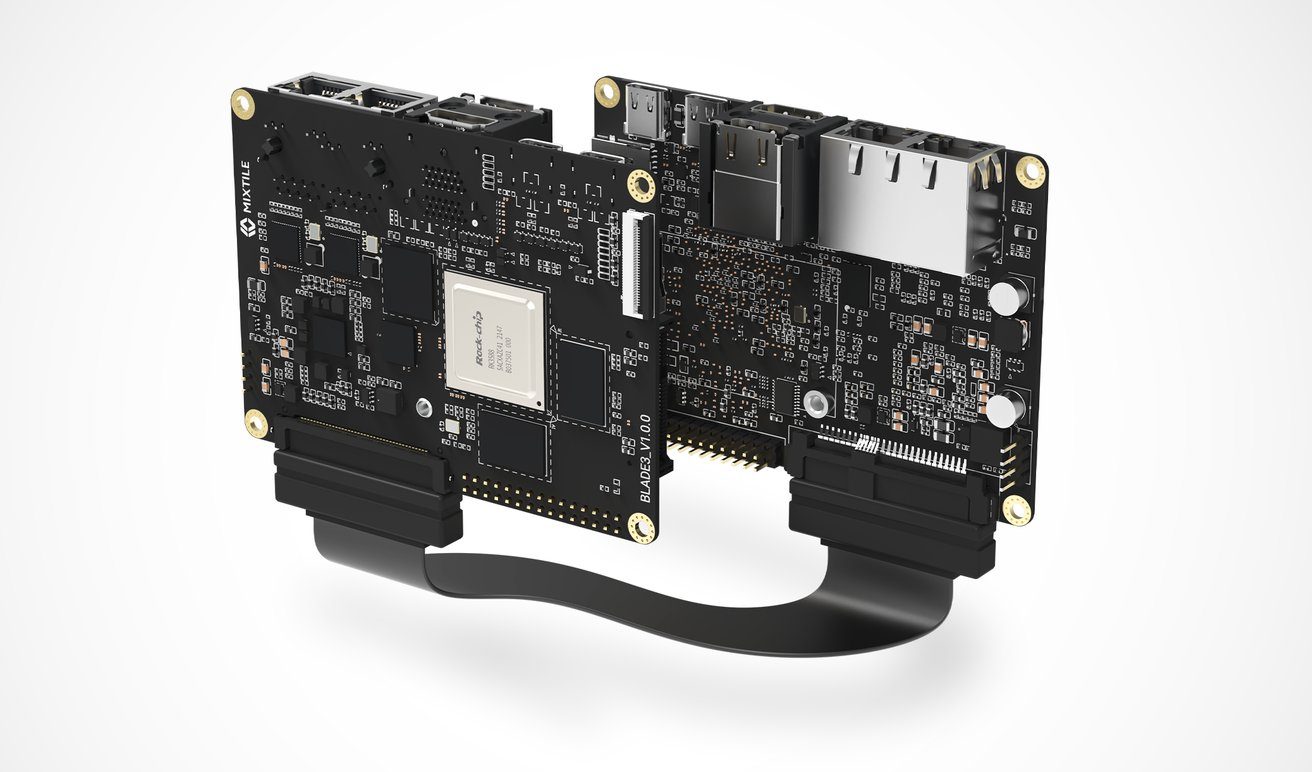 Mixtile Blade 3 – A stackable and high-performance single-board computer with RK3588
A new single-board computer is hitting crowdfunding very soon! Shenzhen-based embedded device manufacturer Mixtile Limited has unveiled details on its latest Mixtile Blade 3 single-board computer powered by the Rockchip RK3588 system on chip in Pico-ITX form factor. This high-performance stackable board is designed for the rapid development and prototyping of AI applications at the edge networks. The Mixtile Blade 3 can act as an edge computing hardware, enabling developers to deploy the hardware at edge locations with low-power consumption and enhanced performance.
At the heart of the Mixtile Blade 3 is the RK3588 SoC, a low-power, high-performance processor based on an Arm instruction set for PC and edge computing devices for multimedia applications. Rockchip RK3588 is equipped with a quad-core Cortex-A76 and a quad-core Cortex-A55 processor with a NEON co-processor on board. The SoC supports powerful video encoding and decoding techniques including H.265 and VP9 decoder by 8K at 60 frames per second, H.264 decoder by 8K at 30 frames per second, and many other decoder models. The system-on-chip comes with a 48-megapixel image signal processor that can implement several algorithm accelerators such as HDR, 3A, 3DNR, sharpening, dehaze, fisheye correction, and gamma correction.
Mixtile Blade 3 runs a hybrid Android and Linux distribution that operates Android 12 within a Linux container because of its prolific driver support, making the software development process easy. The hardware will be shipped with a preloaded Android 12 operating system allowing developers to take full advantage of the board's hardware features. Specially designed for embedded edge applications, the Mixtile Blade 3 edge device fills the gap between traditional operating systems and a complete solution with hybrid distribution for improved security and performance.
Previously, available for pre-order from $160 to $259 depending on the variant of the LPDDR4 memory and eMMC storage. However, the manufacturer has currently closed the first round of pre-orders and will be announcing the next pre-order round very soon with no tentative date. Based on the listing on Crowdsupply, we can assume that the edge device will soon be available for crowdfunding with several pledging options. There is no announcement on the date of the launch of the hardware on Crowdsupply, but interested folks can register themselves on the product page to get notified when the product goes live.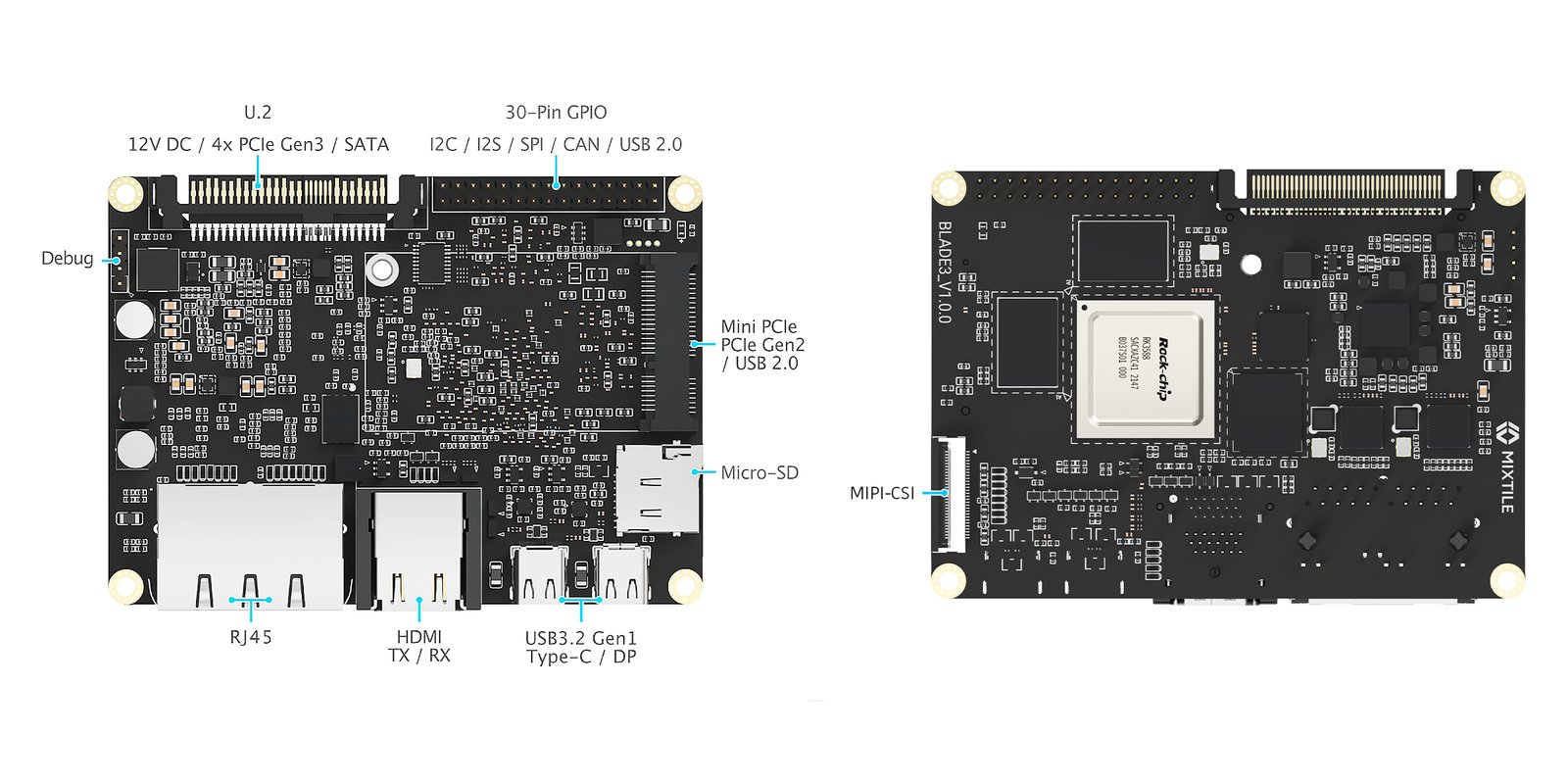 From medium to small-scale enterprise applications, Mixtile Blade 3 is a user-friendly option to explore the scope for real-time edge data processing. For the quickly revolutionizing Industry 5.0, this development board provides opportunities for highly efficient projects delivering optimized performance to become an ideal solution for industrial settings.
Analysis
The Pico-ITX 2.5-inch carbon footprint edge device is equipped with one of the latest Rockchip SoC designed for edge applications. Recently, we have witnessed a lot of development around the RK3588 system-on-chip that is being integrated with many embedded hardware devices. Rich connectivity and support for advanced video encoding/decoding techniques make it suitable for high-end multimedia applications. "From Servers to Custom Clusters to Big Data Storage, Mixtile Does it All!" the company says it makes it an ideal HPC cluster node for ultra-low-power consumption. More details can be found on the official product page and Crowdsupply.
Join 97,426 other subscribers

Archives