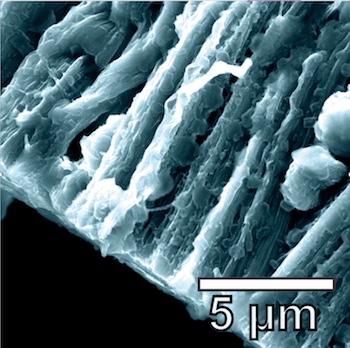 New Batteries with 3 & 15 Times Energy Density
With the rapid growth of battery-based devices and tools, efficient energy storage systems are becoming more and more important. Of course there are many researches running around the world working on novel battery technologies. Two new cell technologies are working to deliver energy density of 3 and 15 times of conventional lithium cells.
The first is a group of scientists from Rice University, they solved the dendrite problem of commercial lithium-ion batteries providing a three times capacity rechargeable lithium metal battery. Dendrites are whiskers of lithium that grow inside batteries, and they can cause fires like those in the Samsung Galaxy Note 7. They are considered a major issue for next-generation lithium batteries.
The main idea of the research is to coat high conductive hybrid graphene and carbon nanotubes with metallic lithium. These low density and high surface area nanotubes have space for lithium particles to slip in and out as the battery charges and discharges.
"Lithium-ion batteries have changed the world, no doubt, but they're about as good as they're going to get. Your cellphone's battery won't last any longer until new technology comes along."  – James Tour, leader of the research team
A prototype of a battery with 3.351 Ah/g capacity, retains 80% of the original capacity after 500 charge cycles.
In Japan, and especially at the NIMS (National Institute for Materials Science), another research is working to create a Lithium-air battery that has the highest theoretical energy density because it uses oxygen in air. Its capacity reaches 15 times of the conventional Lithium batteries.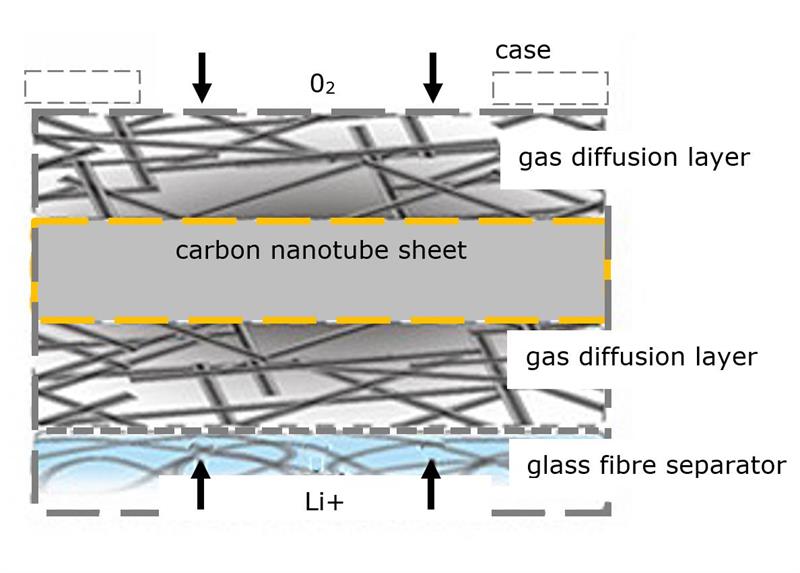 The electrode material has an enormous surface area thanks to ​​carbon nanotubes. Researchers achieved 30 mAh/cm² capacity in the lab, which will be amazing if realized in a commercial product. Work is ongoing to produce real practical samples with high energy density and a system to filter impurities from the air.
Source: Elektor
Join 97,426 other subscribers

Archives