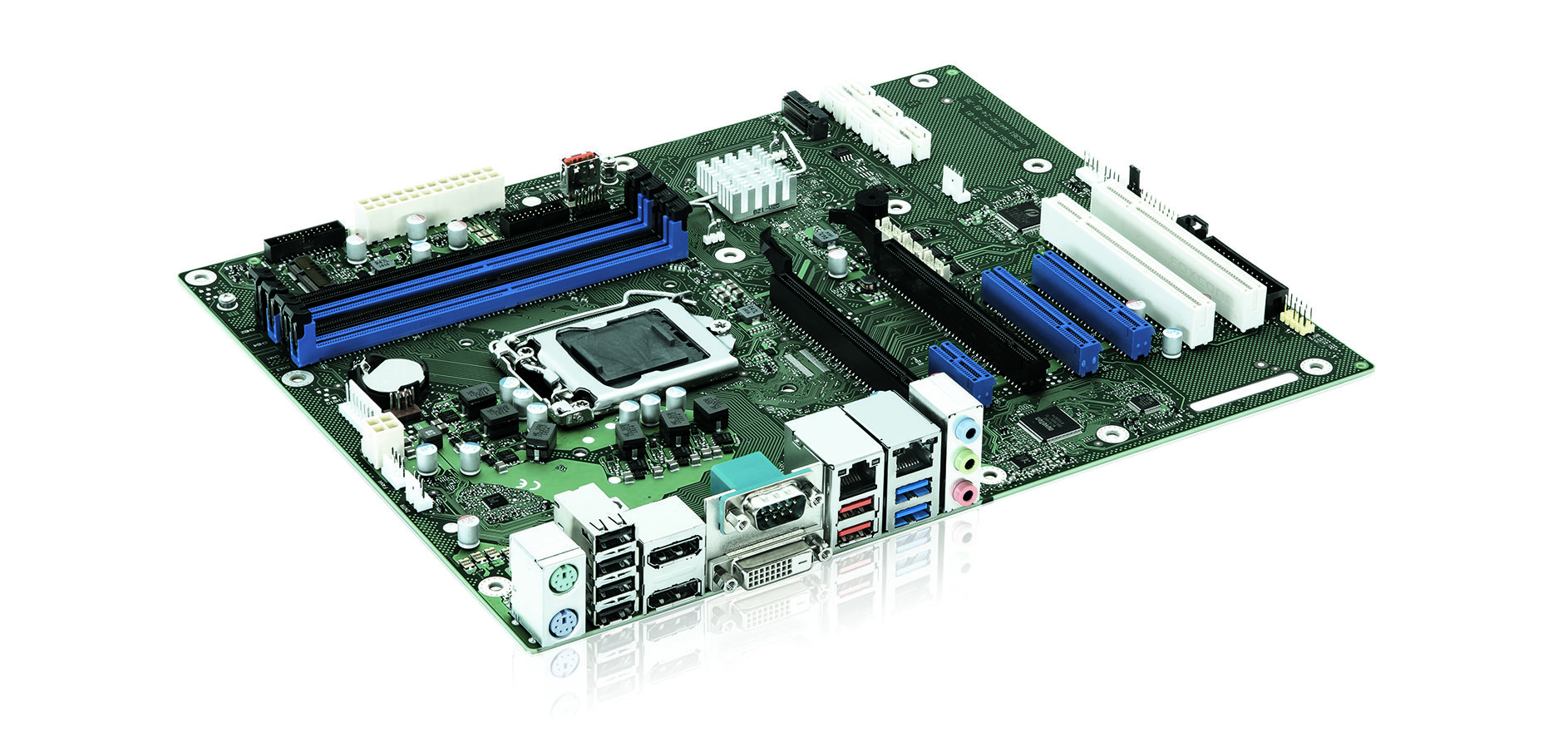 New Kontron Motherboards "Designed by Fujitsu"
Kontron, a leading global provider of IoT/Embedded Computing Technology (ECT), introduces motherboards "Designed by Fujitsu" including the form factors (Thin) Mini-ITX, µATX, Mini-STX, and ATX based on the latest Intel® platforms. As a result of the acquisition of Fujitsu's products, production facilities and engineering in Augsburg, Germany, Kontron has expanded its embedded motherboard product portfolio.
The new Kontron motherboards are based on the Intel® Coffee-Lake platform and, with an extensive BIOS update, enable the use of the new 9th generation Intel® processors based on the proven Fujitsu design. This gives customers who are already using the boards the advantage of deploying the latest processors directly and without any hardware replacements. The refresh with the first eight-core processor in the LGA1151 socket means an increase in performance through an optimization of the processor technology and allows up to 5GHz clock frequency in the top model with Intel® Core™ i9-9900K processor. For Kontron, the new motherboards are part of the first new product introductions from the Fujitsu product range previously taken over. Kontron continues to develop, produce and certify the boards in Germany, from where technical support is also provided.
The current industrial motherboards "Designed by Fujitsu" support processors up to 98W. The Mini-ITX motherboards D3633-S and D3634-S are equipped with a chipset of the Intel®-300 series and offer extensive graphic interfaces such as DVI-D, DP, LVDS and eDP despite their small form factor. The D3641-S µATX and the D3646-S ATX, on the other hand, feature an extremely powerful Intel® C246 chipset including Intel® iAMT and Intel® Xeon™ support. All motherboards offer a variety of interfaces such as SATA, USB 3.1 and various COM ports.
The latest extended lifecycle motherboards are especially designed for semi-industrial applications. The portfolio includes the formats Mini-STX, Thin Mini-ITX, µATX as well as various interfaces state of the art connectivity such as Display Port, HDMI and USB 3.1.
For more information please visit: https://www.kontron.com/products/boards-and-standard-form-factors/motherboards
Join 97,426 other subscribers

Archives