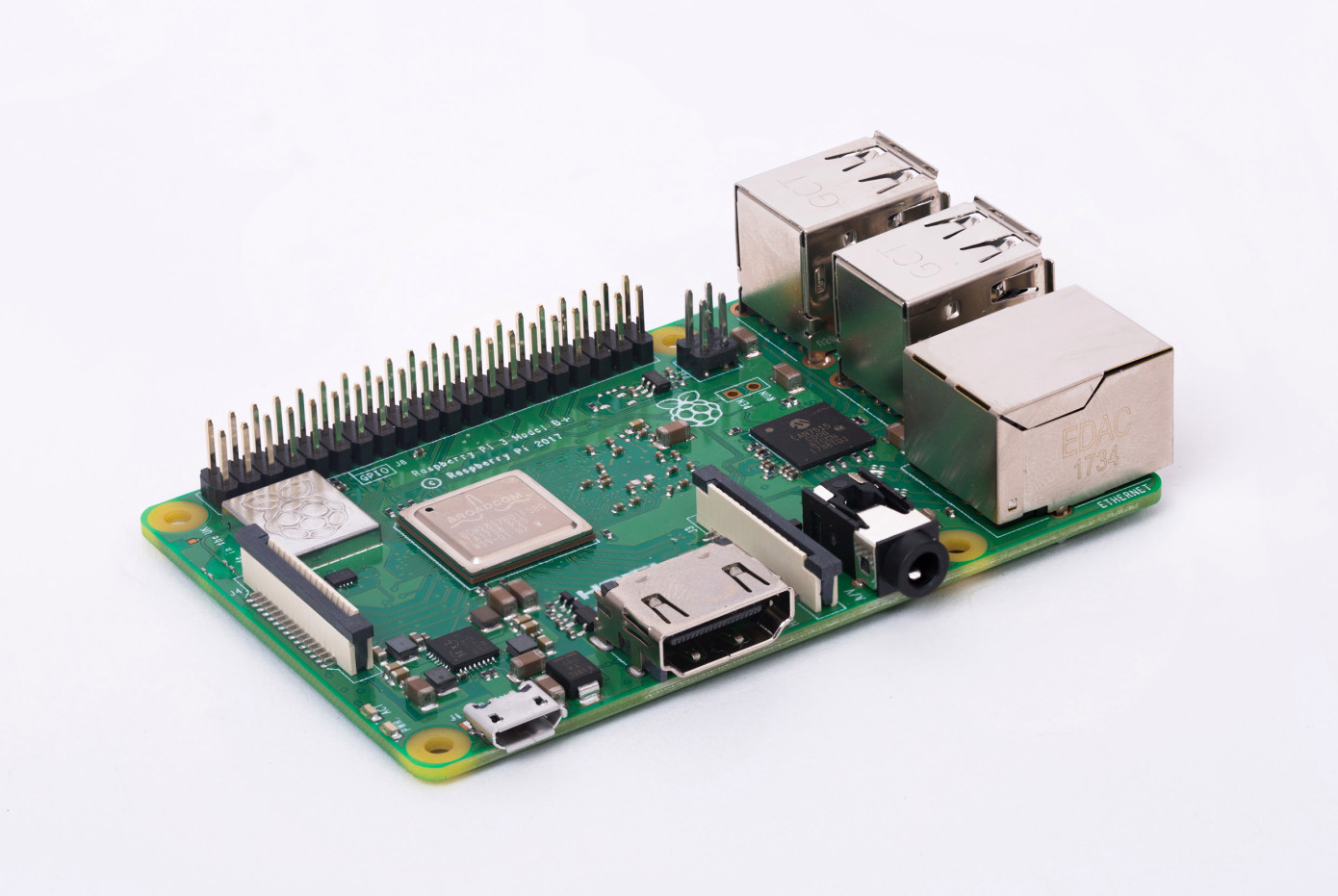 The New Raspberry Pi 3 Model B+ Offers More Power, More Speed and Faster Ethernet
Two years ago, we saw the announcement of the ever lovely Raspberry Pi 3 which packed a lot of improvements to the Raspberry Pi 2. But what about making it even better? Welcome the Raspberry Pi 3 big brother – The Raspberry Pi 3 Model B+ or just called the Raspberry Pi 3 B+ and guess what? It's being launched on March 14, the Pi day and the day we lost Stephen Hawking.
Ever since the first Raspberry Pi was launched back in 2012, we have seen a rapid improvement in the whole Raspberry Pi family and even a deviation from the standard credit-size form factor as we saw in the Raspberry Pi Zero and the Zero series (Zero W and Zero WH),. Since then it cemented its status as the undisputed "King" in the world of SBCs (Single Board Computers). The latest iteration of this family called the Raspberry Pi 3 Model B+ has the same footprint as both the Raspberry Pi 2 Model B and the Raspberry Pi 3 Model B but even greater features.
The Model B+ major improvements come from its processor and networking capabilities, it sports a 64bit 1.4GHZ quad-core Broadcom BCM2837B0 processor as compared to the 1.2GHz BCM2837 chip in the Pi 3, dual-band 2.4GHz and 5GHz 802.11ac Wi-Fi connectivity, Bluetooth 4.2/BLE and Gigabit Ethernet with maximum transfer network speeds of up to 300 Mbps (three times the speed of the previous boards).
The Pi Foundation says this processor improvement is made possible as a result of improved power integrity and thermal design. The dual-band Wi-Fi on the board also comes with compliance certification, making it easy to integrate into end products without the hassle and cost of certification requirements. Just as the previous model, the Raspberry Pi 3 Model B, the Model B+ also comes with a full-size HDMI Port for video and display output, four USB 2.0 ports, a microSD port for storage purposes and booting OS, CSI ports for the Raspberry Pi camera, DSI port for connecting touchscreen displays, and also provides support for Power over Ethernet (PoE) through a PoE HAT Add-on which is sold separately.
Raspberry Pi 3 Model B+ GPIO 40 Pin Block & PoE Header Pinout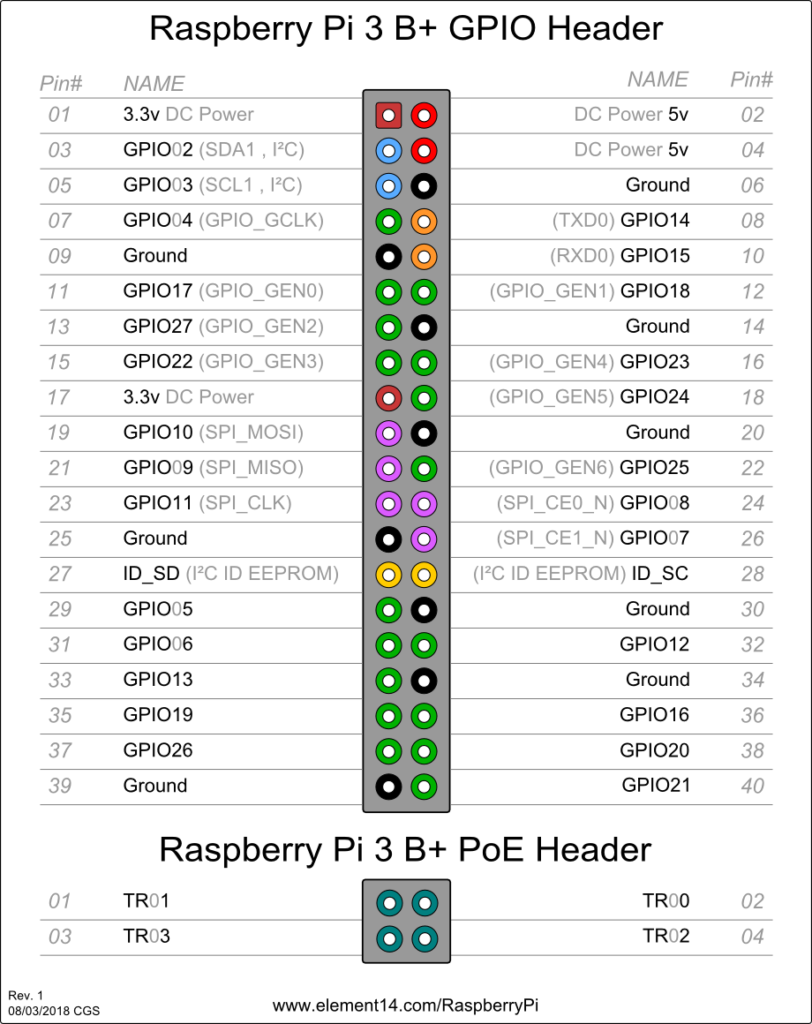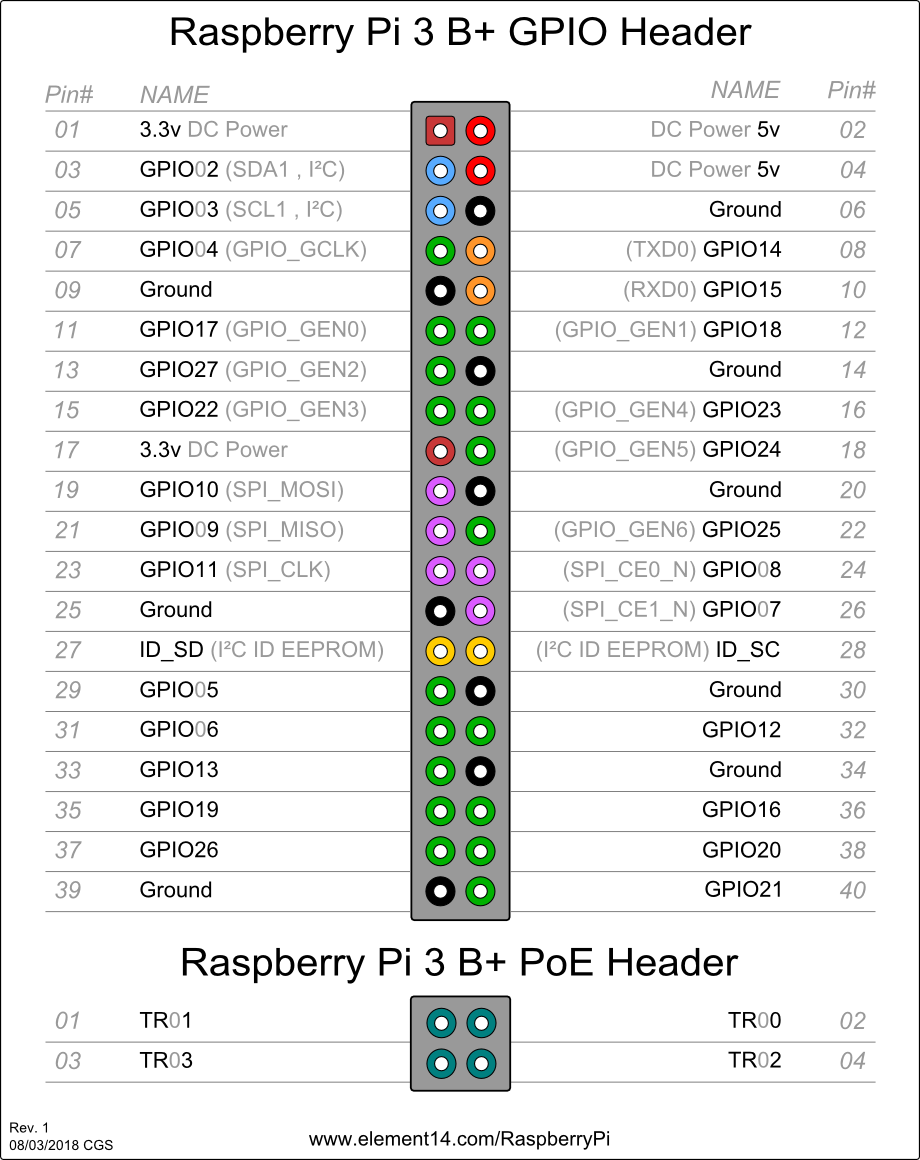 With this improvement on the Pi 3 Model B+, the hopes are high for the Raspberry Pi 4 making us wonder what  would be added into the future Raspberry Pi 4, but for the time being, let's rock our too good to be true Pi 3 Model B+. The Model B+ is available from Raspberry Pi's official retail partners, and price remains the same too, meaning it'll cost $35/£30 at the usual suppliers.
Join 97,426 other subscribers

Archives