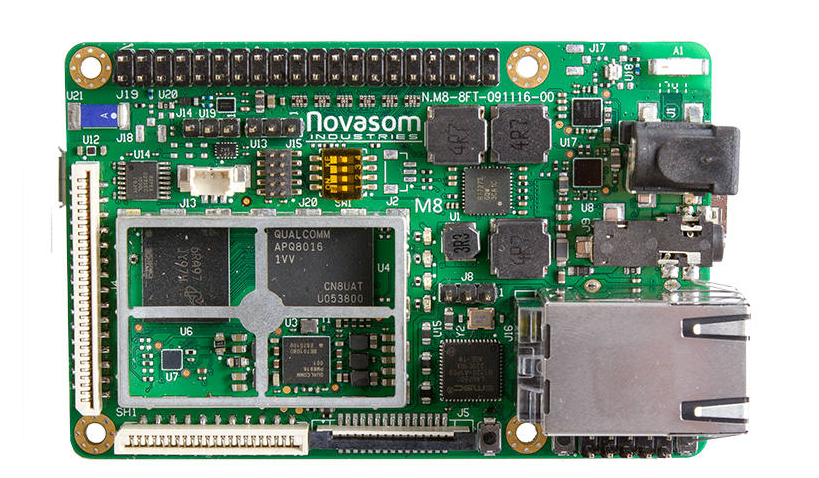 Novasom M7, M8 & M11 SBCs for Advanced Multimedia Applications
Novasom M11, based on the new Intel Apollo Lake x5, 6th generation of Atom CPU with Microsoft Windows 10 are designed for the typical digital signage applications that require heavy Full HD movies or UHD (4k) to be managed with high fluidity by specific heavy SW or, often, multiple displays.
These boards (with an HW H265 decoder on board) are rugged, practically cold while working, also in extended range temperature, and with a 10 years of availability, because we use only industrial components. Are equipped with our unique dual power input for redundancy and the UPS manager with battery, you can work 24/7 without any problem (a must with Windows based systems).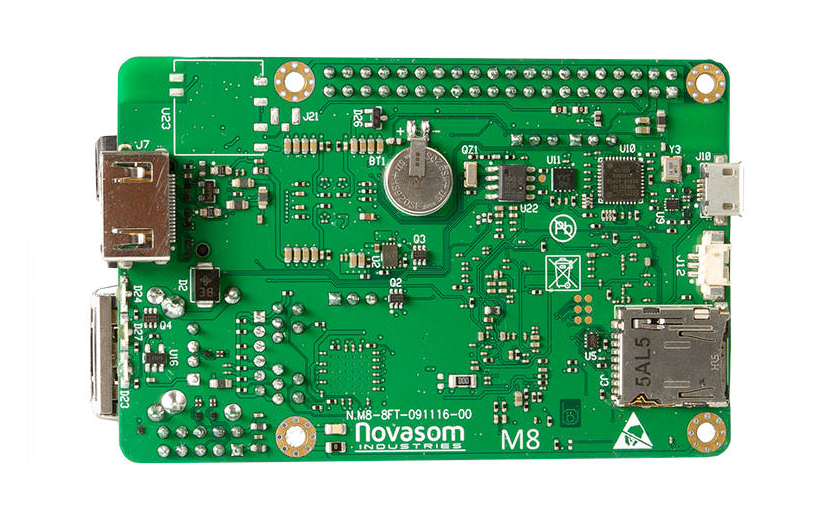 The market asks also for Android OS and Windows 10 IoT so we developed the Novasom M8 to respond to these "entry level" requirements, even the most severe, we have equipped the M-line entry level with the strongest Designed for Android performing CPU for graphics purposes on the market today (Qualcomm Snapdragon), and defined our SBC to become a small, easily integrated, low level, capable product.
Last but not least there Is the Novasom M7. It's based on the Rockchip RK3328, a 4X A53 processor. This board can drive UHD (4k) displays, has USB 3&2, HDMI interface and supports Linux and Android OS.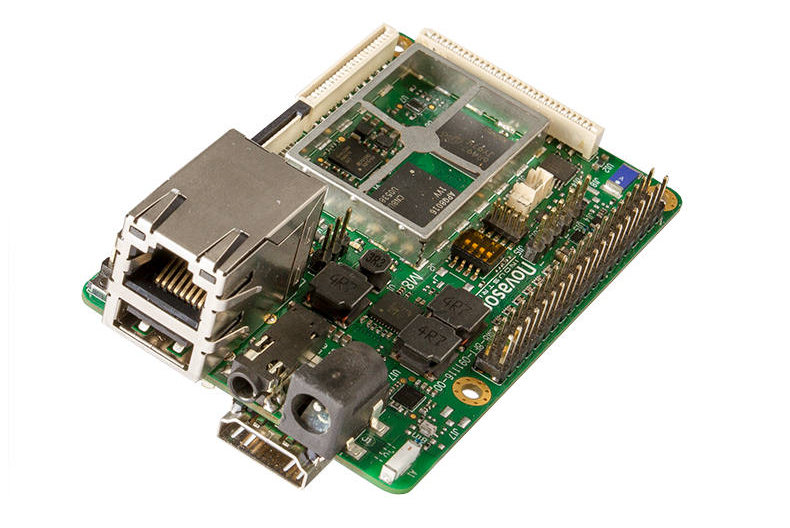 All the M-Line boards support Linux OS.
The boards M7 and M8 are designed according their RASPMOOD concept. This means that dimensions, mechanical holes, expansion pin on strip, connector kind and position are similar to the famous Pi Family. But Raspmood is much more, it means also SW compatibility. You can run on our boards any specific SW made for the Pi3.
Features
Unit is a complete SBC with immediate bootstrap (it is not a SOM)
Native Android support O.S. (M8 & M7)
Native Windows 10 and Linux (M11)
Embedded UPS manager with battery and Redundant Power Input
HD Audio and Optical SPDIF
mPCIe interface slot (M11)
Dual Ethernet with Poe PD capability with different MAC address (M11)
Fluidity and no scratch on Heavy FHD play guaranteed (also on UHD for M11)
Fully certified board
M8 Specs
based on Qualcomm Snapdragon 410E CPU
RASPMOOD design
supports Android
Linux
Windows 10
IoT
M7 Specs
Rockchip RK3328
4xA53
RASPMOOD design
support Android and Linux
UHD H265
M11 Specs
with Intel Apollo Lake6th gen. Dual and Quad core that support Windows 10 and Linux
… more information: www.novasomindustries.com
Join 97,426 other subscribers

Archives