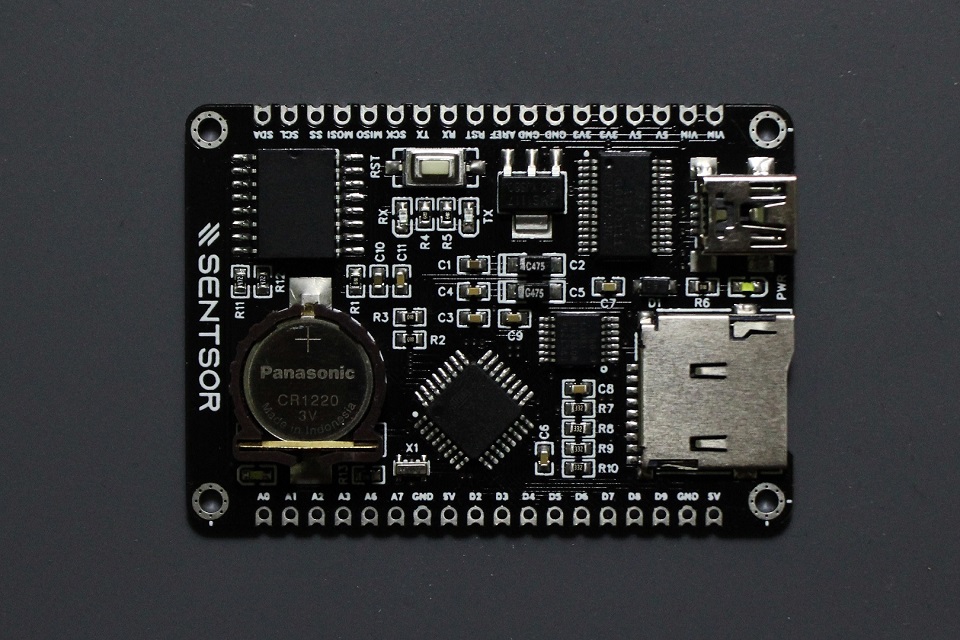 All-in-one Sentsor Core 328P development board is optimized for data logging
As SENTSOR moves up to offer custom development services for data needs in research and industry, the company has also provided open-source hardware products whose sources can easily be freely accessed and modified to open up as many opportunities as possible.
"How often do you face the need for data collection/datalogging, industrial monitoring equipment, Power, vibration, environment, practicum/thesis data, Measurement of temperature, current, voltage, mass, etc? Regardless of what their needs are, the data logging process always has 3 main components namely time (timestamp), storage/processing media, and the data are taken itself (usually from sensor or measurement instruments). Then how many times have you picked 3 different boards for this need? Microcontroller, RTC module and memory card adapter module, 3 components that are always present in the data logging project. Certainly very helpful isn't it if there is a development board that has 3 functions?"
The all-in-one tiny SENTSOR 328P Core development board is one of the recent solutions by hobbyist/ electronics developer, Adam Alfath, to sensor management needs during data collection;  from sensing to monitoring and finally to logging. Designed to optimize data logging in projects, the compact and powerful Core 328P development board packs in an ATMEGA328P microcontroller unit running at 16 MHz, memory card adapter for microSD size, DS3231 precision RTC with around 3.5ppm accuracy and UART-to-USB chip for connection via USB. It also has castellated holes and pin headers that provide connection options which make it easier to apply the SENTSOR Core board to each of your data logging projects.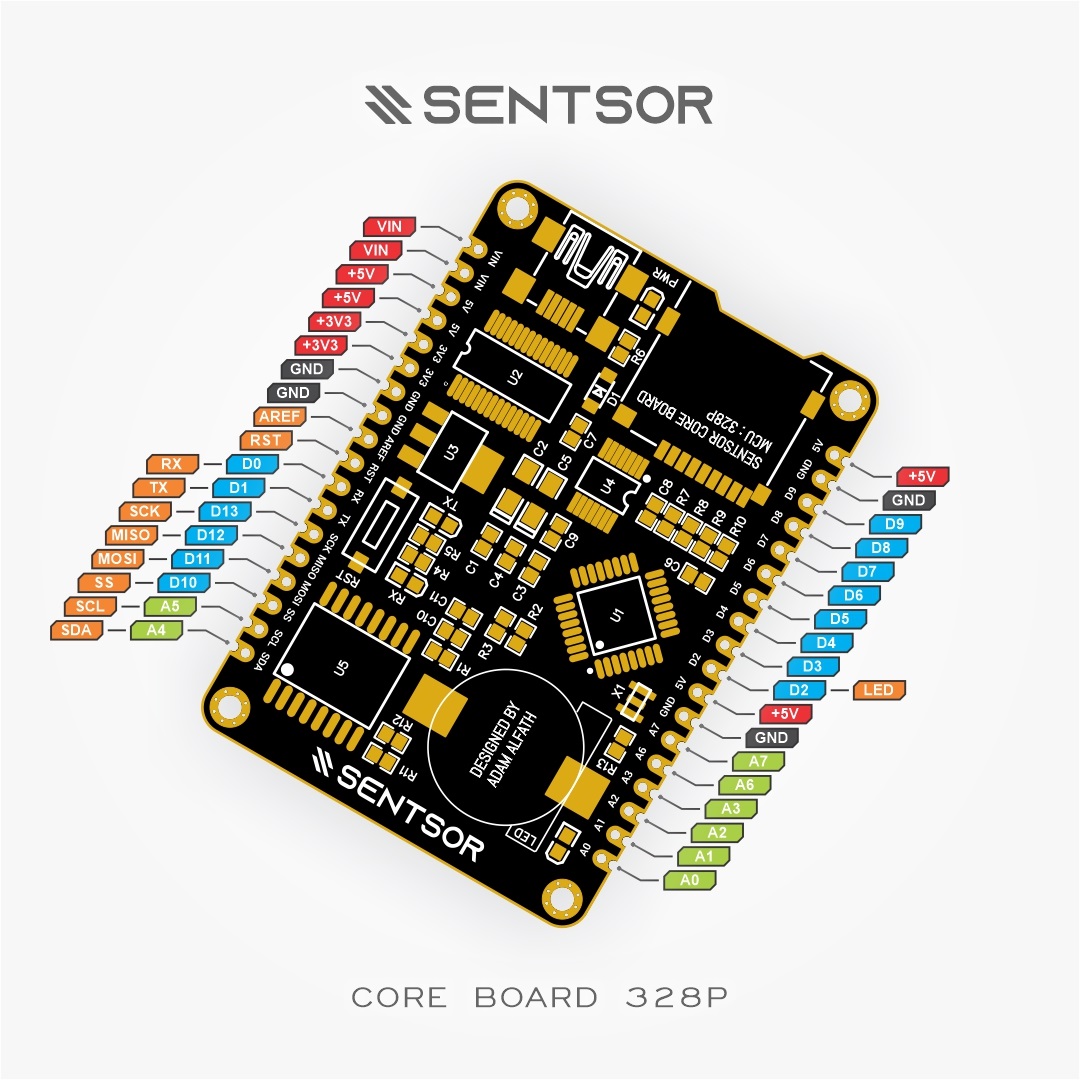 Features of the Core 328P include:
2x 18P pin layout and pitch 2.54 mm for power, programming, and communication
 About 22 GPIOs at 5V pin levels
FT232RL serial UART to USB for data connection needs via USB without installing additional drivers.
AMS1117 5V regulator
MicroSD socket (connected via SPI)
Built-in LED and,
Arduino Nano 3.0 bootloader support
Board dimensions: 5.84 x 4.06 cm
Alfath says that the Core 328p development board is open source but advises that it should be used wisely. The board is currently available for sale at IDR 200,000, about USD 13.66, and more details including schematics and guidelines on how to use it can be found on its GitHub repository.
Join 97,426 other subscribers

Archives