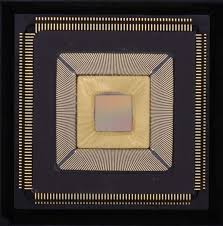 Open source 25-core processor can be stringed into a 200,000-core computer
Researchers at Princeton University have built a 25-core chip that can scaled easily to create a 200,000-core computer. by Agam Shah @ pcworld.com:
It won't happen anytime soon, but that's one possible usage scenario for Piton. The chip is designed to be flexible and quickly scalable, and will have to ensure the giant collection of cores are in sync when processing applications in parallel.
Open source 25-core processor can be stringed into a 200,000-core computer – [Link]
Subscribe to Blog via Email
Join 97,948 other subscribers
Archives