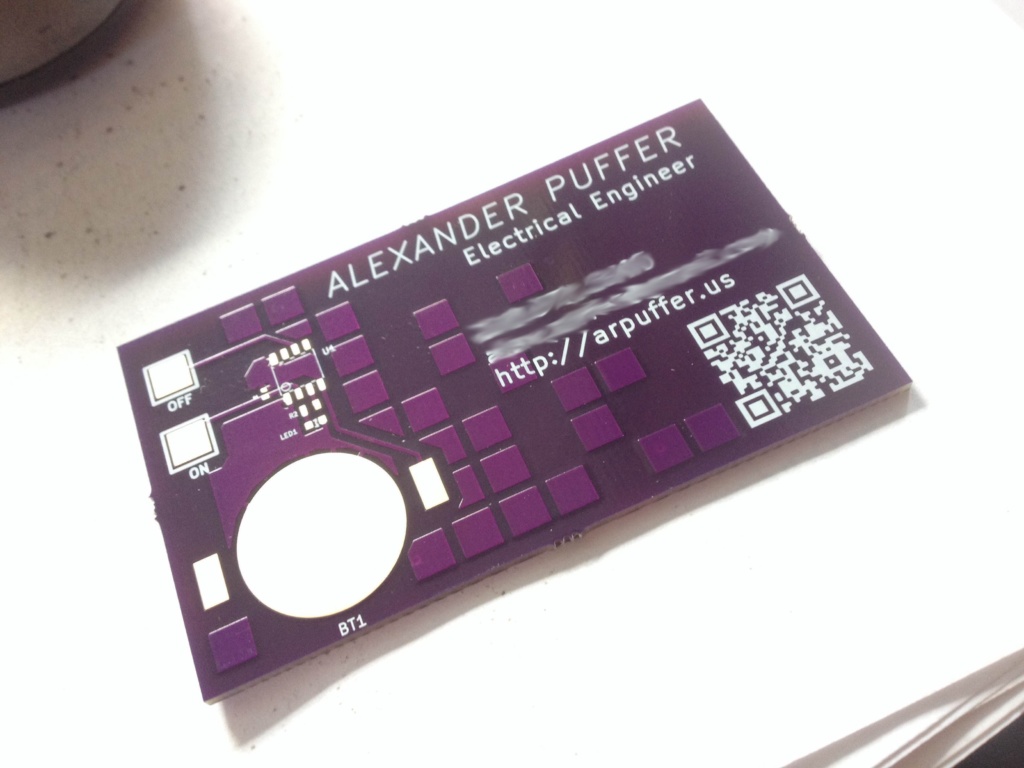 PCB Business Card
alex.puffer @ hackaday.io designed a nice PCB business card with onboard 555 timer IC.
I decided I was tired of paper business cards, and wanted something more fun (and more impressive to show off). Having a PCB business card is also a perfect portable portfolio, showcasing my design and layout skills.

This project will span the first and all future iterations of my personal PCB business card. Ver. 1 starts off slowly with a pilfered 555 schematic but moving forward, things should get more interesting!
PCB Business Card – [Link]