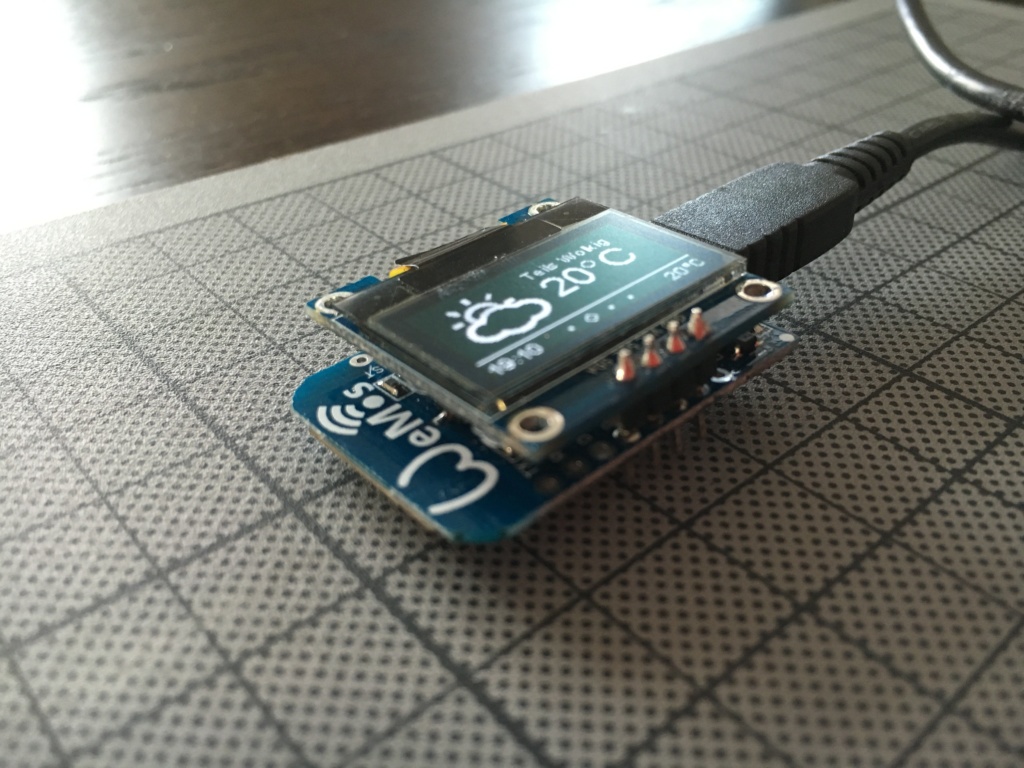 Piggybacking OLED display on WeMos D1 Mini
Daniel Eichhorn build a mini OLED display weather widget using WeMos D1 Mini board.
Inspired by Mike Rankin's (@mikerankin) beautiful crossovers between an ESP8266 ESP-01 and an 0.96 Inch OLED I2C display I decided to try if there wasn't an easy hack to marry the two components with as little soldering as possible. After turning, connecting and flashing different combinations of the two modules I finally found one that only requires you to solder 4 connections.
Piggybacking OLED display on WeMos D1 Mini – [Link]