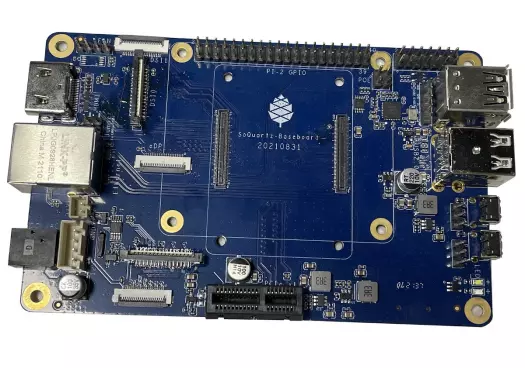 Pine64 Releases Three Hostboards For Their SOQuartz Module
Pine64 recently released SOQuartz as its latest member of the Quartz products in June this year, and now the community-driven hardware company has released host boards to make SOQuartz interesting for development.
The SOQuartz like Quartz364 is a computer built based on the Rockchip RK3566 SoC with quad-core, ARM Cortex-A55 processor featuring a Mali-G52 2EE GPU. The SOQuartz features the RAM configuration with Quartz64 apart from being software compatible. The module also debuts an inbuilt eMMC flash storage through an eMMC socket or solder interface, an Azurewave AW-CM256SM Wi-Fi 802.11ac Bluetooth/Wi-Fi module, and 100-pin connectors on its PCB back. SOQuartz pin-out is compatible with Raspberry Pi CM4, so it can work as a replacement with existing CM4 baseboards (hostboards).
The recently released SOQuartz host boards, on the other hand, include a Model-A type which is specifically a development board; a small form-factor type with dual cameras, HDMI, Gbe, and 2x USB 2.0 header; and a Blade host board with Gigabit Ethernet interface, micro SD card slot, 1x USB2.0 header, 40 GPIO header, and a UART output. With the Blade host board compatibility with the server rack, many of it can be housed in any 1U standard rack. And that is already a big plus if you ask me since it will support a cluster of computable project development, that is versatility. The three boards are not the last Quartz-line boards according to the November update by Lukasz Erecinski of Pine64. Key features and specifications of the three (3) host boards are given below.
Specifications of the Model-A host board:
Compatibility with SOQuartz SoM
MicroSD card
12V/3A power supply via DC jack or 4-pin header
HDMI 2.0 up to 4Kp60
2x MIPI DSI connectors (2-lane + 4-lane)
1x eDP connector
2x MIPI CSI connectors (2-lane + 4-lane)
Gigabit Ethernet
2x USB 2.0 interfaces
2x USB 3.0 interfaces
Colour-coded 40-pin GPIO header
PCIe 1x open-ended slot
Fan header
Dimensions: 133 mm x 80 mm
Specifications of the Small Form-factor host board:
Compatibility with SOQuartz SoM with quad-core Cortex-A55 processor with 2GB to 8GB RAM, optional eMMC flash (up to 128GB) + optional Wi-Fi 5 + Bluetooth 5.0 module
5V power supply via USB-C port or 4-pin header
HDMI 2.0 up to 4Kp60
1x MIPI DSI connector
2x MIPI CSI connectors
Gigabit Ethernet
2x USB 2.0 ports
1x USB-C port (power supply)
Color-coded 40-pin GPIO header
Dimensions: 85 mm x 56 mm (about)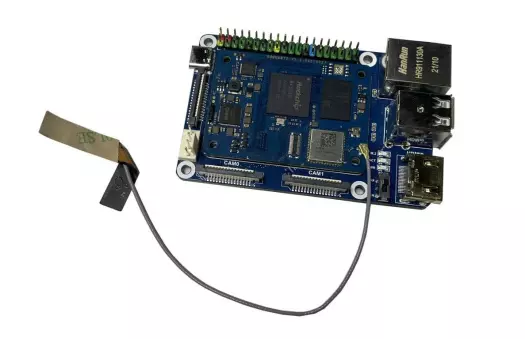 Specifications of the Blade host board:
Compatible with SOQuartz SoM
M.2 PCIe slot for NVMe SSD (supports 4 dimensions) + MicroSD card slot
HDMI 2.0 (up to 4Kp60)
Gigabit Ethernet RJ45 port
1x vertical USB 2.0 port
1x USB header
40-pin GPIO header
Debugging: 3.5 mm jack (UART debugging)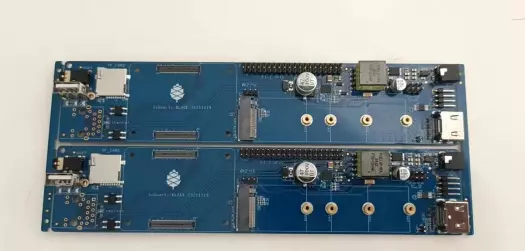 As of this writing, none of the three SOQuartz boards is available for purchase but further information on them can be found on the Pine64 Wiki (although not sufficient at the moment) and Pine64 blog.
You should eventually be informed of the availability of host boards and updates.
Join 97,426 other subscribers

Archives