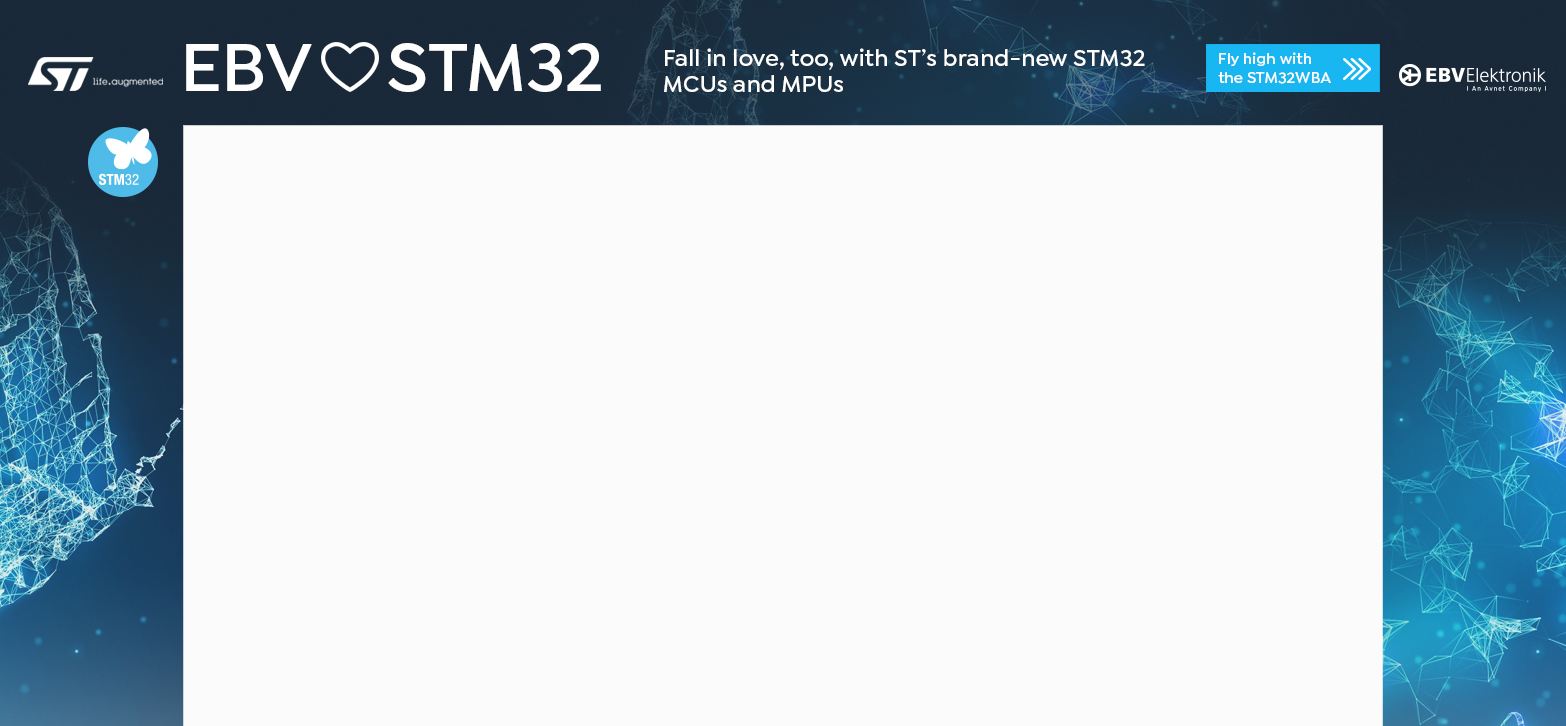 Low noise Mini Electret Microphone PreAmplifier
Rajkumar Sharma

41.275 Views

easy

Tested

SKU: EL51787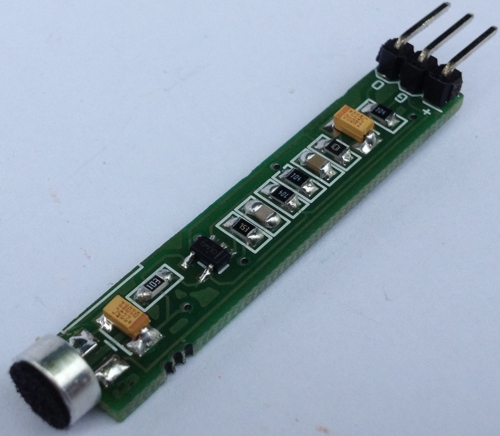 This single supply microphone pre-amplifier amplifies the output signal of an electret capsule microphone to audio line levels. An op-amp is used as a trans-impedance amplifier to convert the output current from the microphone into a signal-level voltage. The circuit works with 9V so it is a good choice for battery-operated systems.
Features
Supply 9V DC
Current Approx. 3mA
On-Board Microphone
Very thin and narrow PCB
Schematic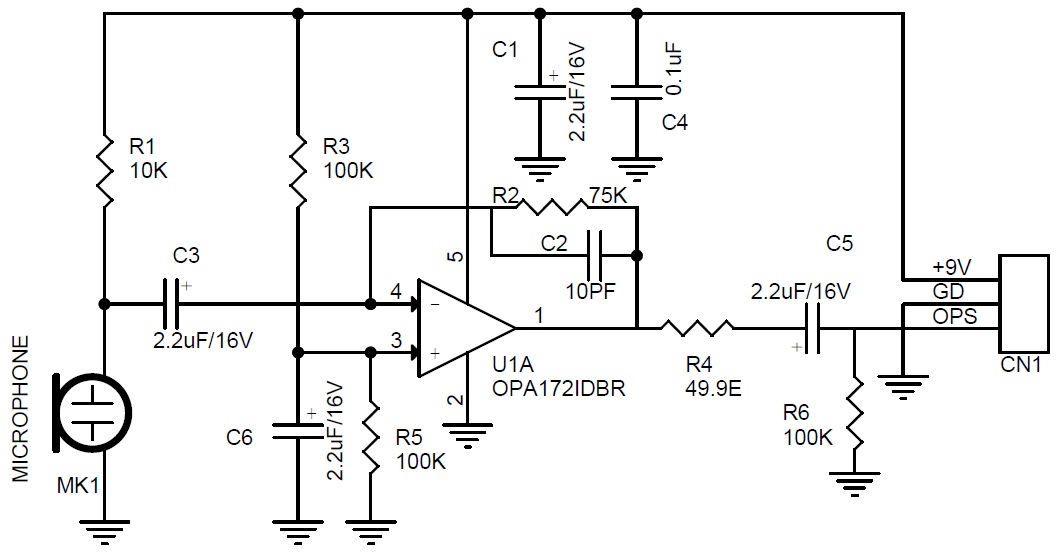 Parts List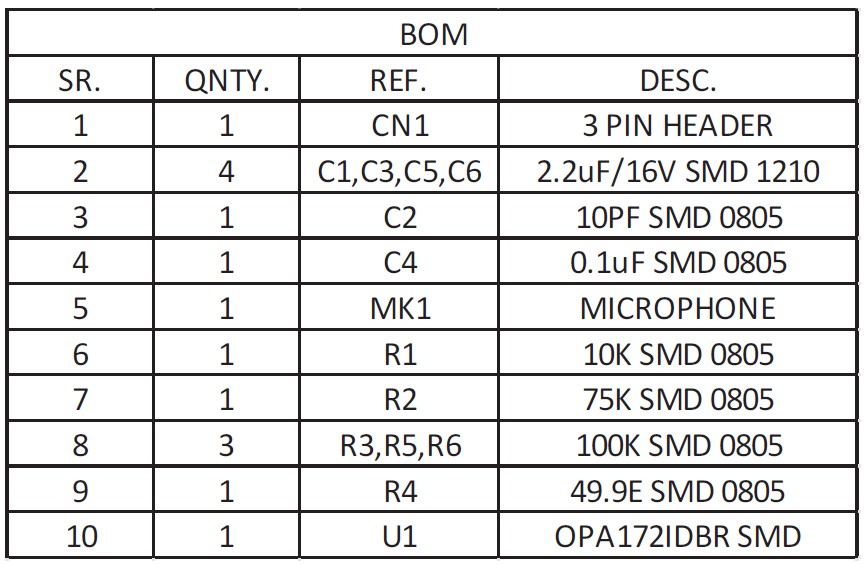 Version v.2 with LV321
This v.2 of the above-board provides an additional option to use LV321 OPAMP in case you can't find the OPA172. The board has two OPAMP footprints, and you should solder only one. If you use LV321 OPAMP, then the maximum input Vcc=5Vdc. If you use OPA172 OPAMP, then the maximum input Vcc=36Vdc.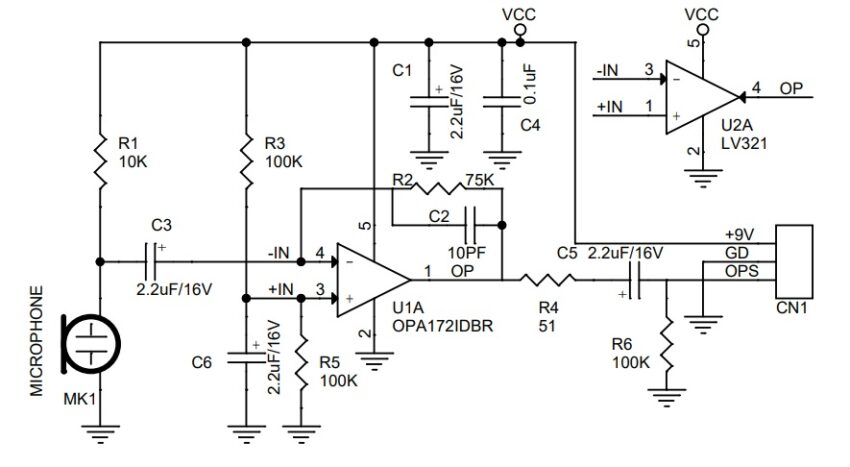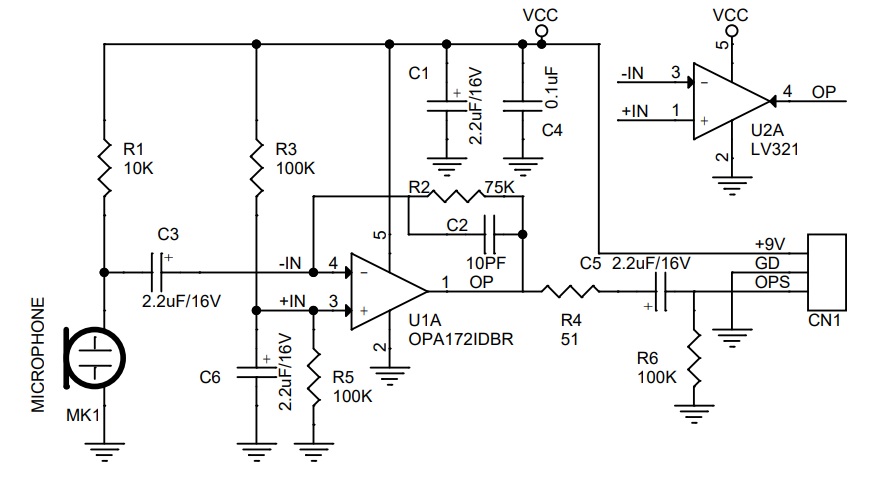 Photos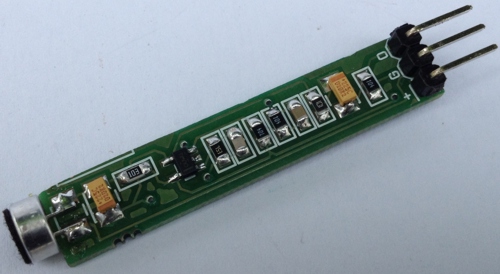 Video
OPA172 Datasheet