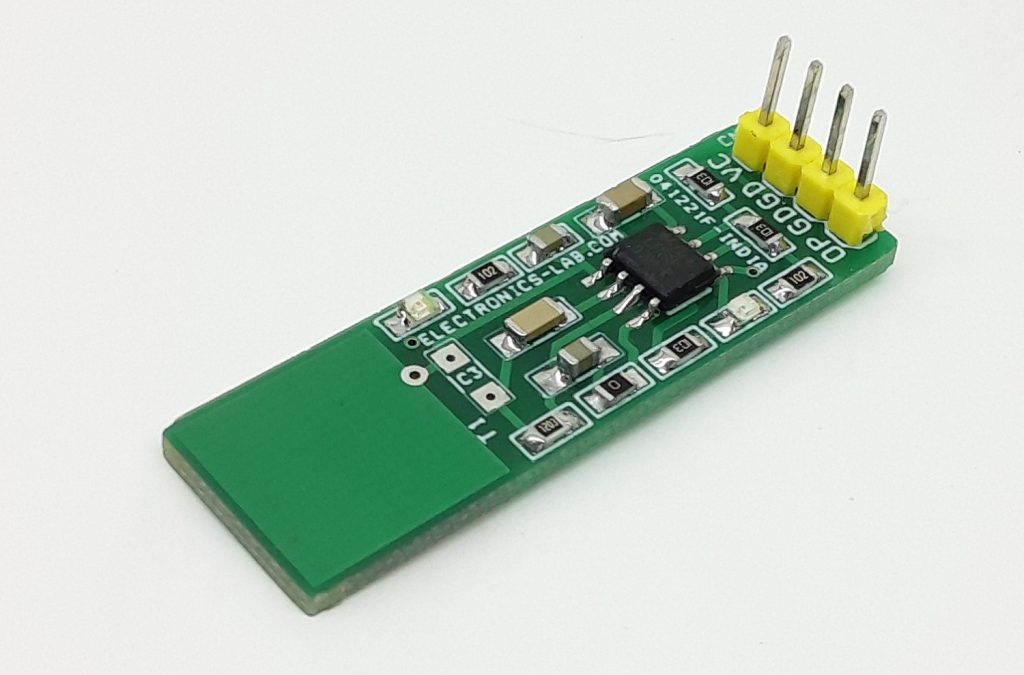 Single Key Touch Sensor using LM2907
This is a single key device featuring a touch ON (Momentary) output. The project is built using the LM2907 chip. The board provides stable sensing and has a wide working power supply range 5V to 12V DC and consumes 20mA. D1 power LED, D2 function LED. Touch sensors are used in many...
Continue Reading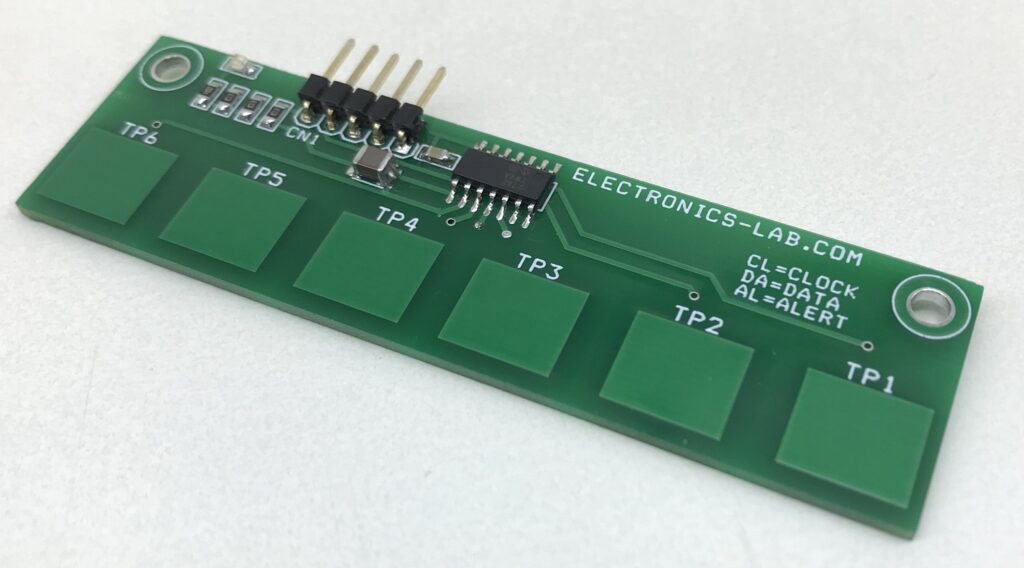 6-Channel Capacitive Touch Sensor Module
The module described here is a 6-channel capacitive touch sensor. The project is based on CAP1206 IC which contains six (6) individual capacitive touch sensor inputs with programmable sensitivity for use in touch sensor applications. Each sensor input is calibrated to compensate for...
Continue Reading
Join 97,426 other subscribers

Archives