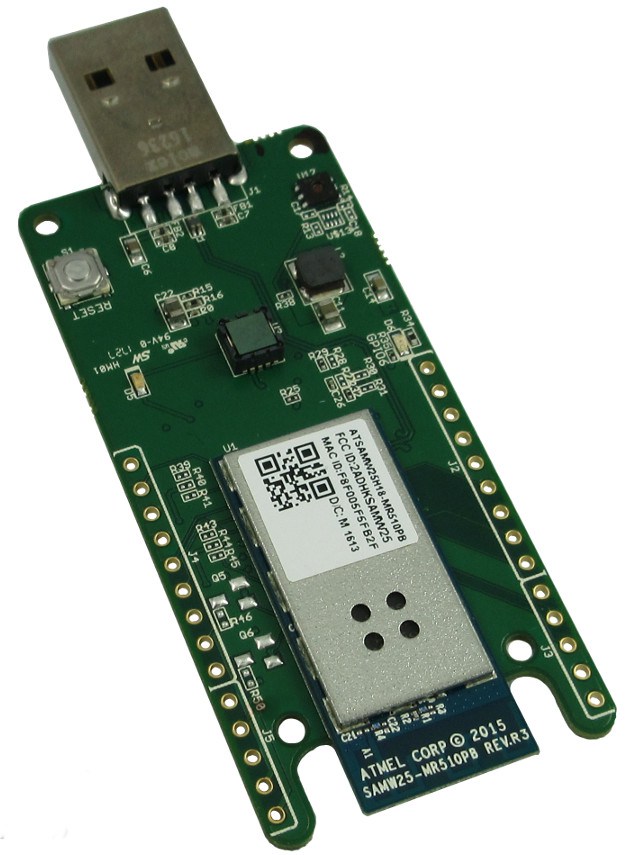 RoomSense Board offers multiple sensors including PIR motion detection
RoomSense Board is an Occupancy and Air Sensor.
It can detect movement and room conditions and connect over WiFi with a passive IR occupancy sensor, barometer, temperature and humidity sensors, and the Microchip ATSAMW25 module. Pre-flashed with the Arduino bootloader, the RoomSense is easily deployable as a home automation device by developers of all skill levels.
This tiny USB dongle uses a passive IR motion detector, and temperature, humidity and barometric sensors to monitor a room's conditions and occupancy. The Microchip ATSAMW25 provides a SAMD21 Cortex-M0+ MCU and WiFi connectivity. It integrates easily with cloud IoT platforms such as MyDevices Cayenne.
Features
ARM Cortex-M0+ MCU at 48 MHz
802.11b/g/n WiFi
Barometer, humidity and temperature sensors
Passive IR motion detector
Powered over USB
RoomSense Board offers multiple sensors including PIR motion detection – [Link]