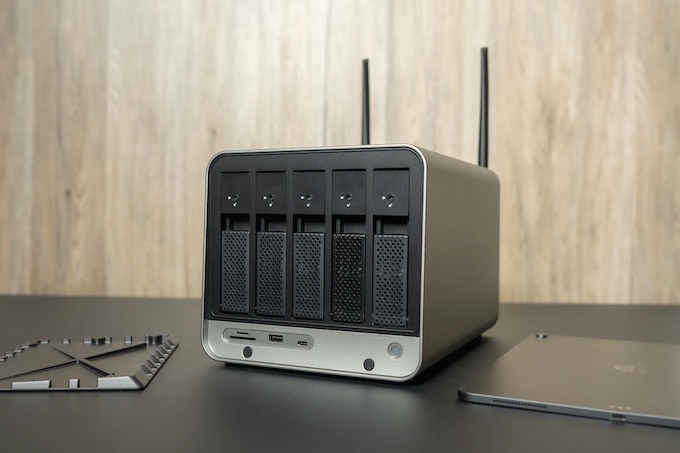 Storaxa Offers Home Cloud Storage with Remote Access NAS
A campaign has been launched on Kickstarter for Storaxa, which is a powerful combination of a Network Attached Storage (NAS) and WiFi router, offering over 100TB of storage capacity in RAID 0, 1, 5, 6, 10 configurations, and a blazing fast 2.5GbE & WiFi 6 home network. It is fully customizable and open source, powered by TrueNAS-SCALE and OpenWRT, giving you complete control over how your data is stored.
No matter if you are a gamer, photographer, or content creator, having reliable storage for all your digital data is essential, they need to be handled with care, and stored safely. While portable SSDs and cloud storage subscription services are available, they are not perfect solutions. For privacy, security, price, and convenience, nothing beats owning a NAS in your own home or office.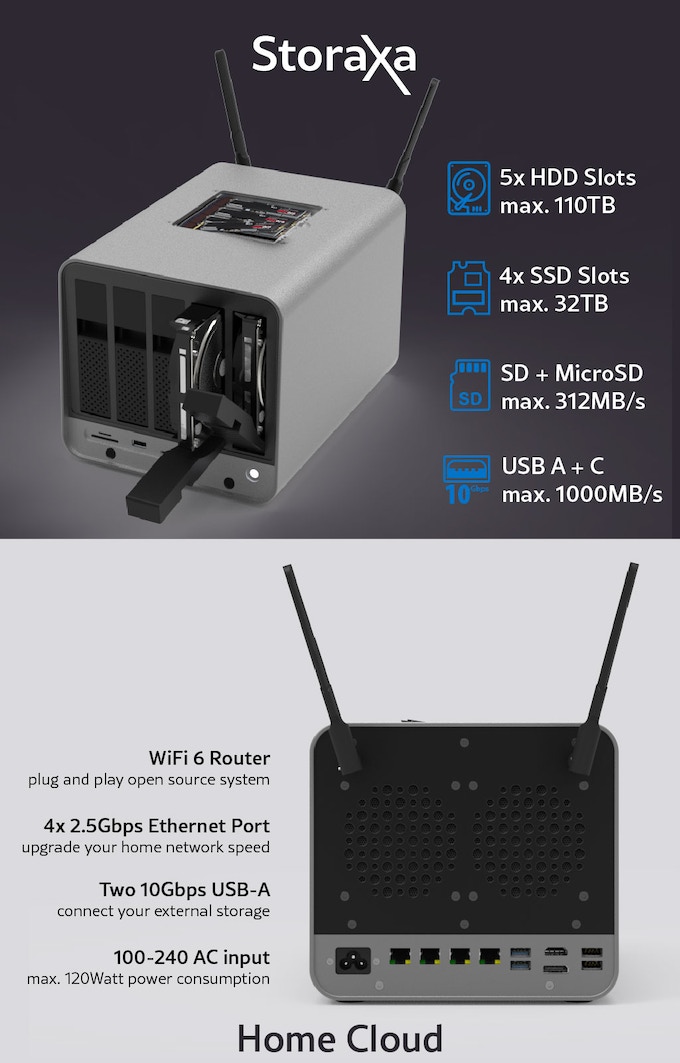 With the Home Gateway guard and USB 3.2 Gen2 10Gbps Direct access, you can conveniently access and store your data from anywhere, whether you are at home or traveling, as long as you have internet access. Additionally, there are slots for built-in SD cards and microSD readers. Having a Storaxa can help you save a lot of money. Unlike other cloud storage services, you only need to pay a one-time fee for a lifetime of worry-free storage. Additionally, you can create multiple accounts, making it easier than ever to share storage within a family.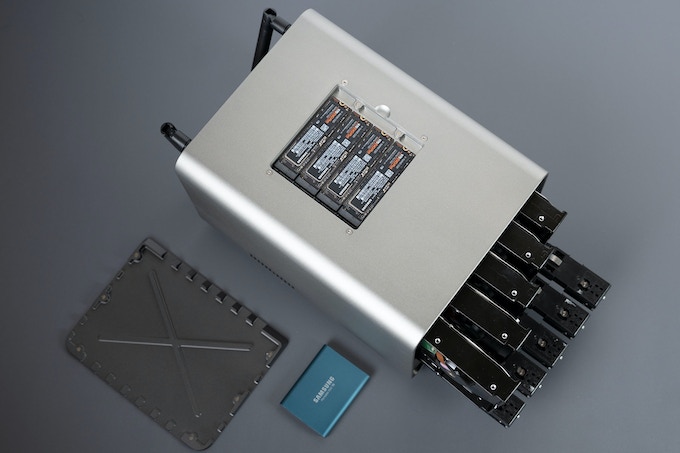 Setting up Storaxa is very easy. You just install the SSDs and hard drives, plug in the power, and join the WiFi. You can then create some accounts and start storing them right away. RAID 0,1,5,6,10 are available, enabling you to mirror, stripe, and create parity backups of your data. You can choose the RAID option that best suits your needs, and be rest assured that your data is safe even if your hard drives get damaged. You can even back up from a distance when you are away.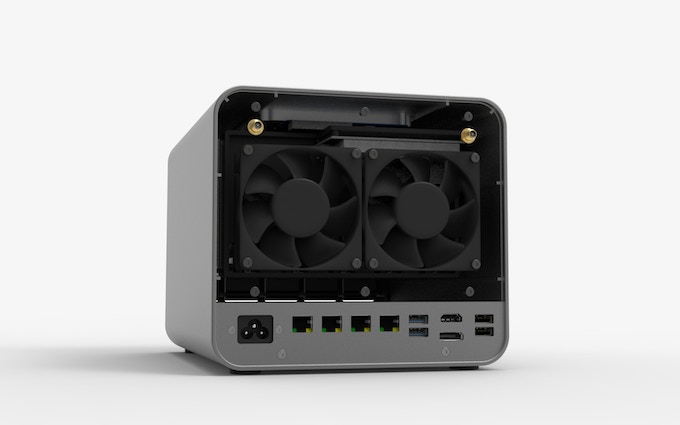 The Storaxa's 2.5GbE ensures fast home network transfer speeds with minimal latency. Additionally, it incorporates WiFi 6 technology, so you can enjoy a fast and reliable internet connection without any compromises. Time Machine or PC Recovery enables Storaxa to automatically and consistently back up your computer, ensuring that your device is always backed up and that your data is kept up-to-date. Storaxa features a dual fan cooler, which maximizes its performance by ensuring that its high-functioning nature is maintained at low operational temperatures at all times.
Over $900,000 has been raised, with close to 4000 backers. The company is offering two rewards for the Storaxa. $239 for the Chinese New Year promotion, and $279 once CNY is over or all 240 first units are gone. The shipping fee will range from $25 to $35, and deliveries are scheduled to start in June 2023. For more information about the documentation, specs, schematics, and the campaign progress, visit the campaign page on Kickstarter.
Join 97,426 other subscribers

Archives