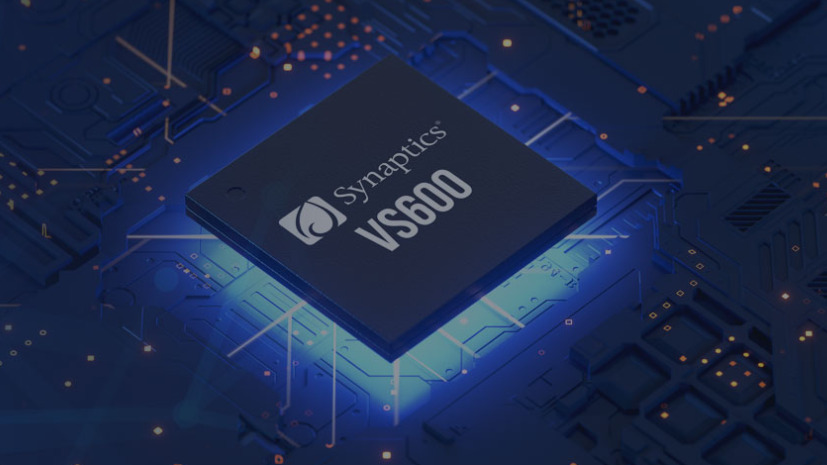 Synaptics Launches Next-Generation VideoSmart VS640 SoC With CAS Security Support
Back in 2020, Synaptics' released their award-winning high-performance multimedia system on a chip solution – VideoSmart VS680, designed for smart displays, video soundbars, voice-enabled devices, and computer vision IoT products. Continuing with the same architecture, the team has launched its latest edge computing SoC – VideoSmart VS640 with an integrated CPU, GPU, audio DSP, and a neural processing unit.
This low-power, high-performance SoC comes with a quad-core multimedia processor along with a dedicated dual-core audio DSP. The manufacturer has provided the chip with several capabilities like far-field voice processing and custom wake words.
"Based on our proven AI-enabled platform, this new offering expands the types of applications and systems that can benefit from our highly integrated SoC solutions for video processing"
said Venkat Kodavati, senior vice president and general manager, Multimedia Division at Synaptics.
Cost-efficient VS640 SoC shares the same SDK reducing time-to-market for developers. As the solution targets set-top boxes and streaming OTT devices, Synaptics has provided AV1 video decode format for YouTube and Netflix content. For better implementation, the SoC also supports several operating system frameworks like Android TV, RDK, Linux, and AOSP.
"Our flexible architecture allows product developers to combine the performance, power, and security features they need to differentiate in competitive edge-based computing markets," Synaptics explains. "In addition to the VS640, we have now infused AI across nearly our entire portfolio of video, vision, voice, audio, biometrics, touch, display, and security solutions."
Additionally, the SoC supports SyNAP (Synaptics neural network acceleration and processing) toolkit that builds on the builds AI frameworks like TensorFlow, TensorFlow Lite, and ONNX.
"As part of the SyNAP framework, Synaptics' SyKURE™ technology protects the privacy of users while exceeding the required levels of security for content providers," says the company.
As part of the SyNAP, the SyKURE framework supports conditional access system (CAS) security to prevent reception that is not authorized.
As of writing, there is no information about the pricing or availability of the chip. We do not see any product page from the manufacturer as well.
Subscribe to Blog via Email
Join 97,902 other subscribers
Archives