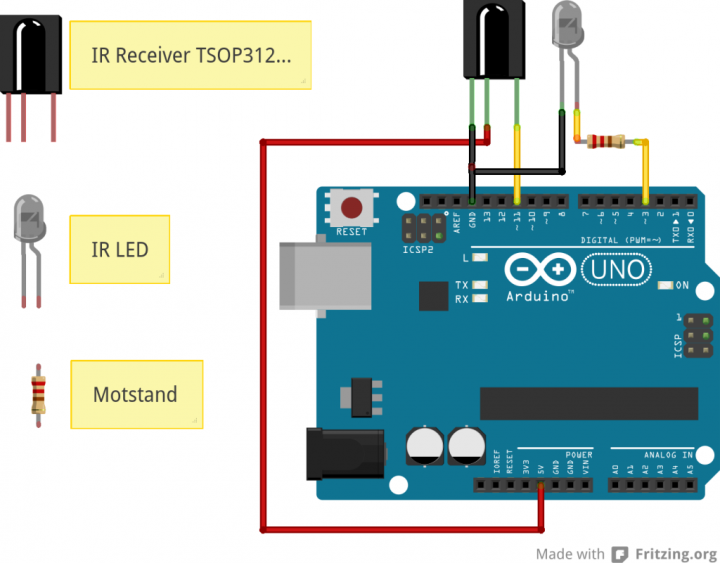 Arduino
Arduino Remote Control Tutorial
Øyvind Nydal Dahl show us how to use an IR remote control with Arduino. For this purpose he connects a TSOP312 and an IR LED to Arduino and goes in detail on the sketches. In this tutorial I am going to show you exactly how to make an Arduino remote control. You can use this project...
Continue Reading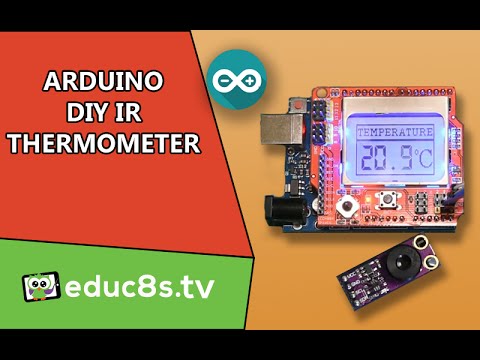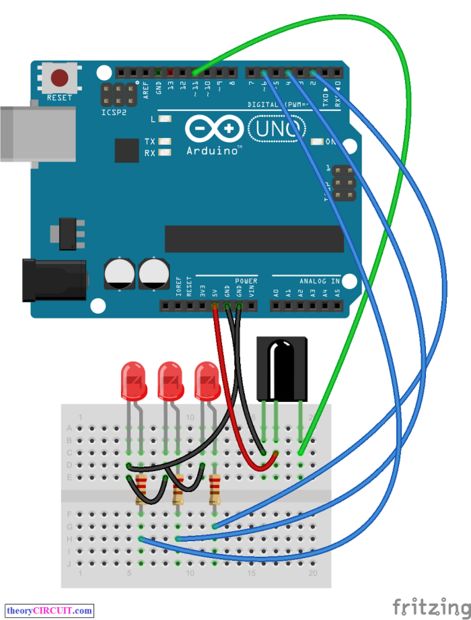 Arduino
Arduino IR Remote Control
theorycircuit @ instructables.com shows us how to use TSOP 1738 IR receiver with your Arduino Board. By using arduino and IR Receiver TSOP 1738 (in our project, you can use any ir receiver available) we can decode any infrared remote code into hex or some other format. Before...
Continue Reading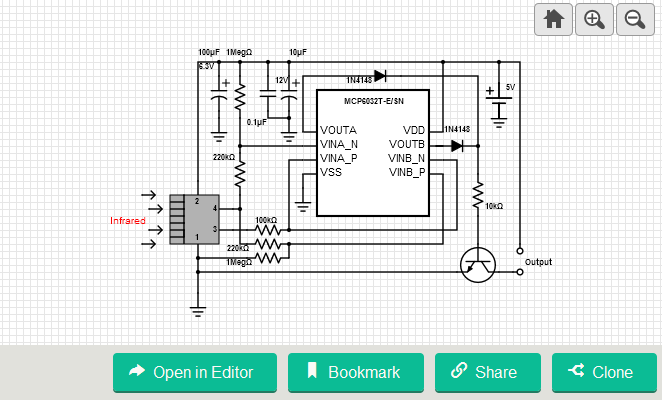 Miscellaneous
Passive Infrared Detector Circuit
The infrared (IR) is invisible radiant energy, electromagnetic radiation that we cannot see with our eyes, but we can sometimes feel on our skin as heat. The infrared light falls just outside the visible spectrum, beyond the edge of what we can see as red. Most of the thermal...
Continue Reading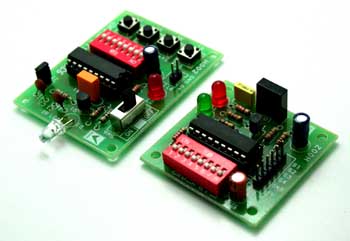 Control
4 CHANNEL INFRARED REMOTE MODULE
4 Channel Infrared (IR) Remote is a simple project using the popular  HT12A and HT12D encoder / decoder chips from Holtek. Specifications Supply – Transmitter: 2.4 ~ 5 VDC, 5 V @ 20 mA & Receiver: 5 ~ 6 VDC, 5 V @ 50 mA  Output – 4 Latched/Momentary TTL compatible...
Continue Reading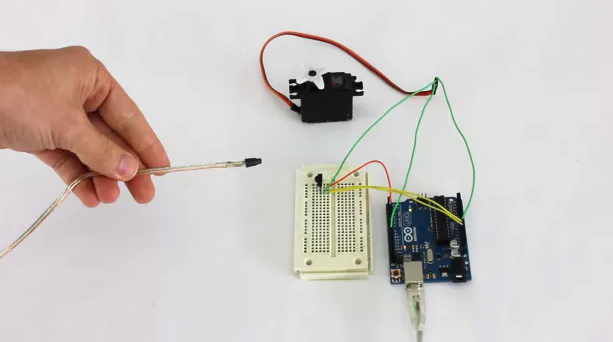 Arduino
Control
DIY Infrared Remote Controls
by Jason Poel Smith @ makezine.com: Halloween is the perfect opportunity to create fun special effects. When you want to be able to control props and effects remotely, one good option is to use an infrared remote control. In this project, I'll show you some simple remote...
Continue Reading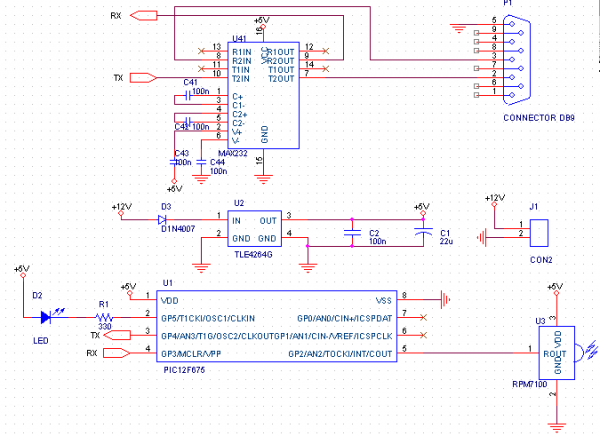 Control
Simple Infrared Barrier
by Maurizio @ dev.emcelettronica.com: Although a remote control is not so difficult to design and build, there is an even simpler option: the IR barrier. This consists of a constant IR signal permanently going from an emitter to a receiver, both of them being in two different places...
Continue Reading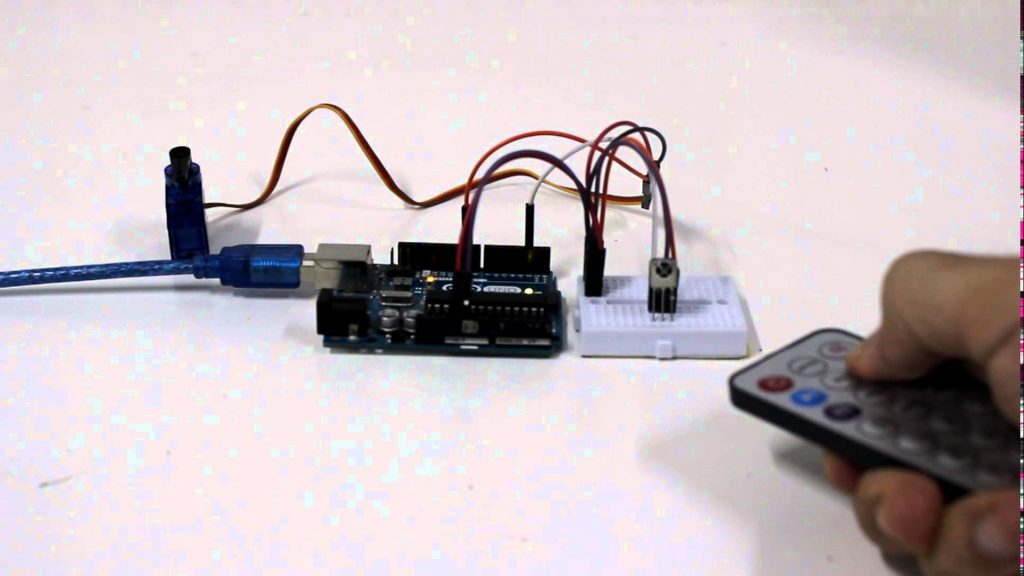 Arduino
Controlling servo motor using IR remote control
by mohamed soliman @ instructables.com: If you are looking for comfort and controlling your electronic devices remotely, you will find your need in this instructable. In this instructable we will learn how to control a servo motor with remote control, this will give you a general...
Continue Reading