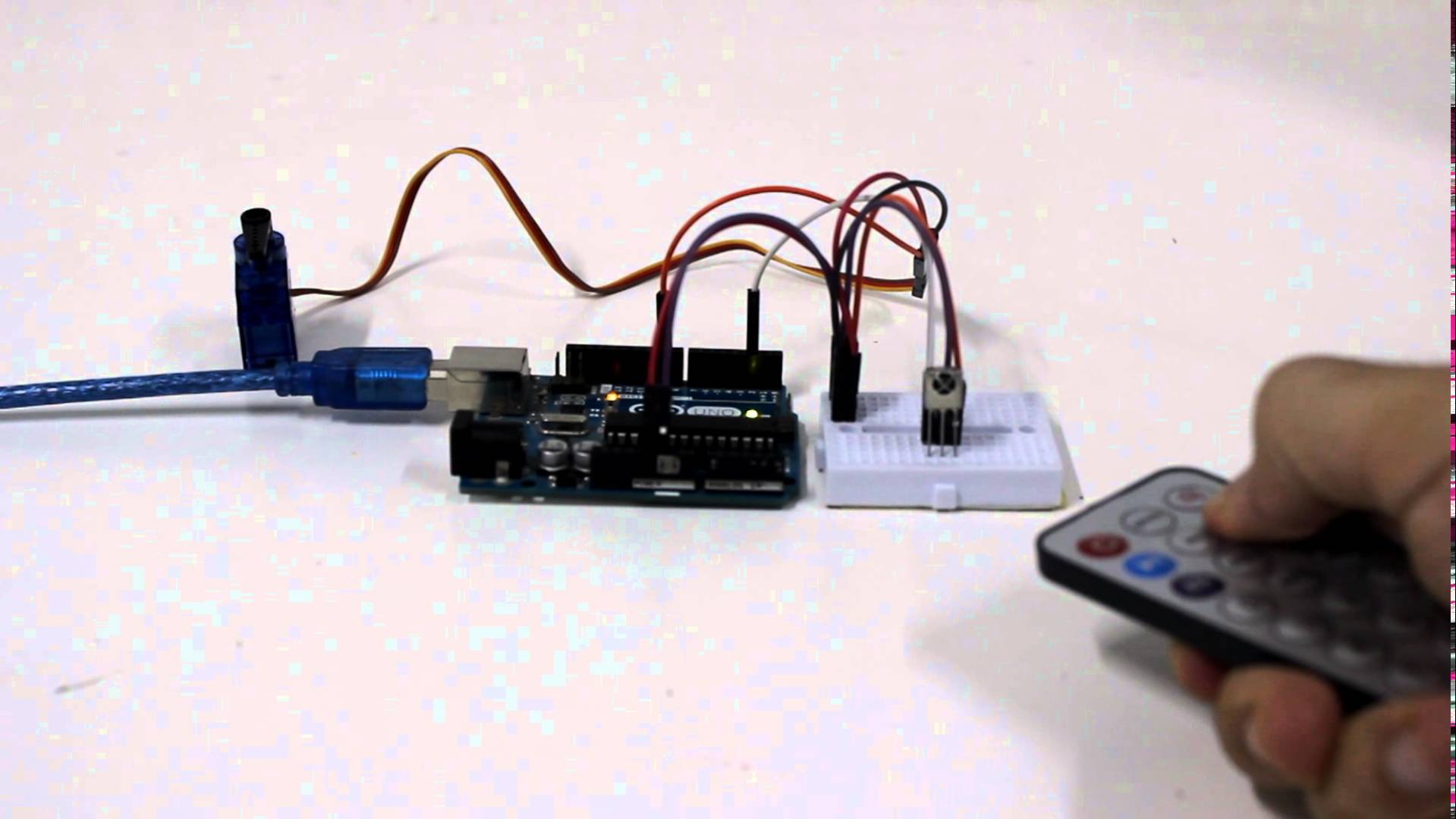 Controlling servo motor using IR remote control
by mohamed soliman @ instructables.com:
If you are looking for comfort and controlling your electronic devices remotely, you will find your need in this instructable.

In this instructable we will learn how to control a servo motor with remote control, this will give you a general concept on how to control remotely. You should know that the remote control sends Infrared(IR) signals, so we will learn how to receive and read these signals using Arduino.
Controlling servo motor using IR remote control – [Link]