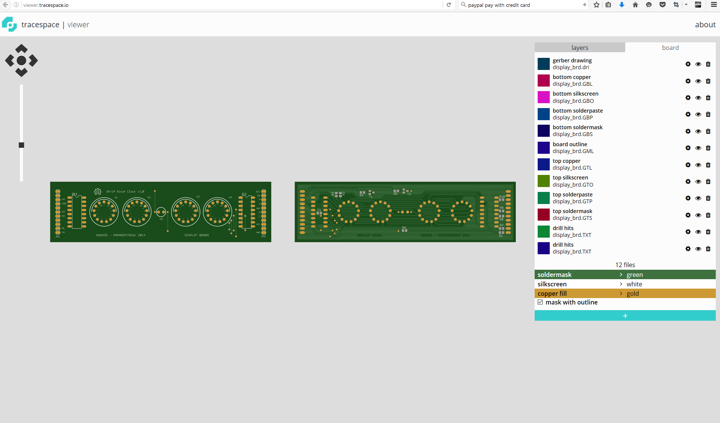 Tracespace Online Gerber Viewer (beta)
This particular PCB viewer takes your Gerber and drill files and gives you individual layer renders as well as very fancy renders of what your completed boards are going to look like.
The tracespace viewer accomplishes all this locally (nothing gets sent to any server!) by converting your files to SVGs. Thanks to the "Scalable" and "Vector" in "SVG", the renders are easy to examine and quite accurate.
Tracespace Online Gerber Viewer (beta) – [Link]
Join 97,426 other subscribers

Archives