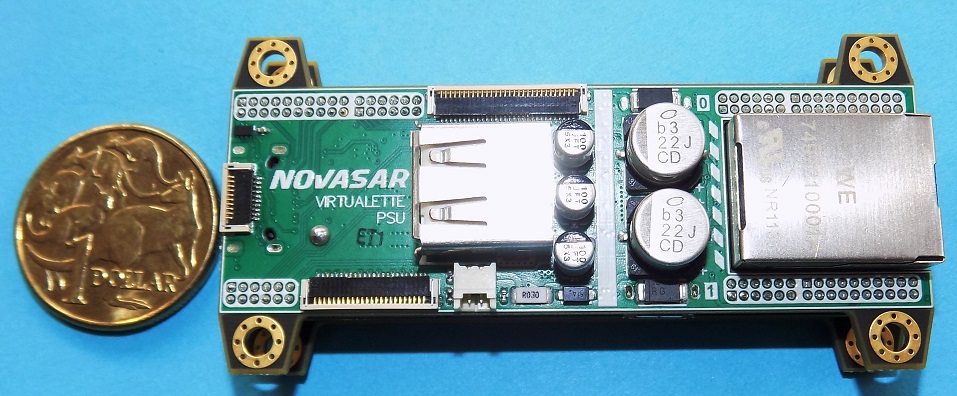 Designed by SRKH Designs, Virtualette V1 is a small dual stack microcomputer that can run Android and Linux operating systems, for network-wide IoT and mobile edge computing solutions and electronics DIY projects.
Virtualette V1 is designed based on the dual-core Cortex-A7 Allwinner A20 SoC, with 1GB DDR3L base memory, 8GB onboard NAND flash, and a 32GB microSD card. It also includes a real time clock, onboard battery and wakeup function, and 80 IO pins.
The microcomputer is consist of dual connected PCBs with 7.6cm x 3.7cm x 1.8cm size including mounting feet. It has an Ethernet jack, a USB port to connect mouse or keyboard, microSD card slot, SATA port, and mini USB ports.
Virtualette V1 is a low energy device with a typical 2.4W of energy draw with three power options; 9-48V PoE (Powered over Ethernet), 5V USB OTG, and a lithium battery.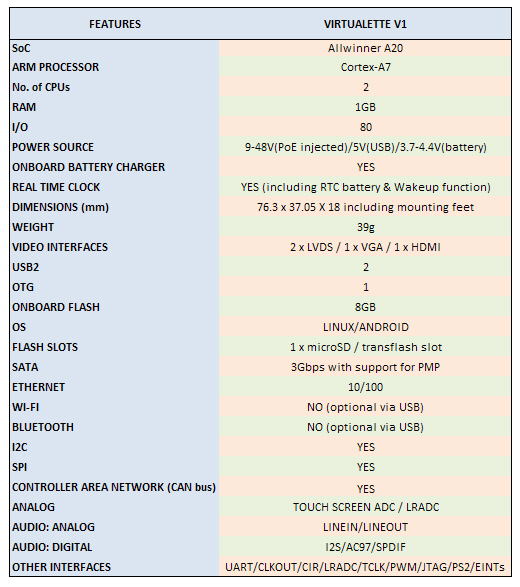 You can run any of linux-based operating system on the V1, in addition to the optimized linux distribution that will be shipped with it. Users can change the OS by swapping over the micro SD card and they have the option of booting from an external microSD card or from the onboard NAND 8GB flash.
Additional storage can be added by inserting a USB2 drive or external hard drive (SATA compatible). V1 can be optionally booted by USB or a dedicated SPI ROM port.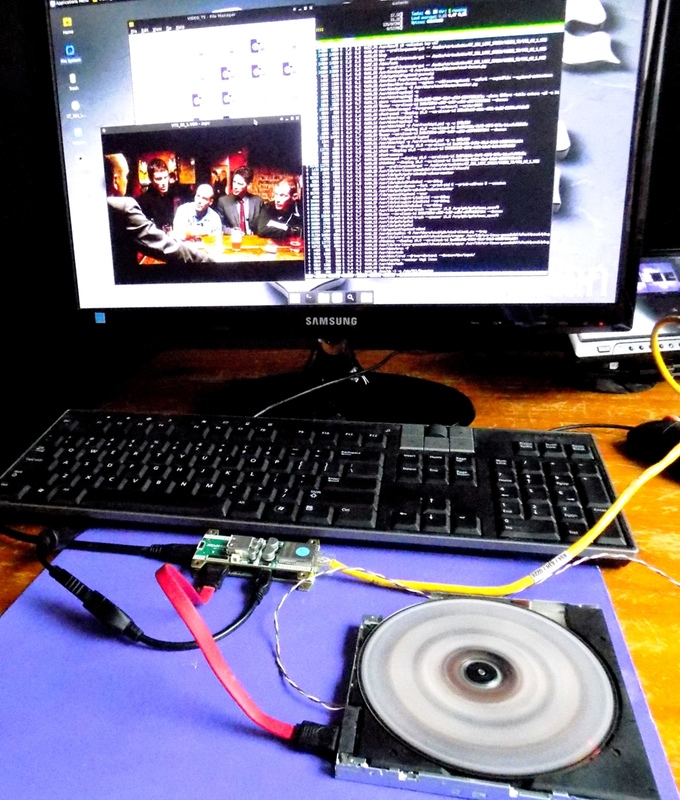 Examples of V1's potential capabilities are:
As an individual desktop device or controller for a drone or robot.
As a liquid-cooled computer inside a 40mm PVC pipe.
As M2M nodes in a distributed intelligent security system.
Deployed as a peer-to-peer, machine-to-machine network in applications such as display information systems in airports or train stations.
With the launch of their Kickstarter campaign, SRKH Designs aims to raise funding of US$22.5k, offering backers Virtualette V1 devices from the first production run as their reward.
Post campaign, a roadmap of hardware products for the Virtualette range is planned. This includes future quad-core and octa-core versions, an add-on FPGA-based development board, a desktop platform, popular video adaptor interfaces and an 'All in One' peripheral board designed to embed V1 inside a slimline display case.
Join 97,426 other subscribers

Archives