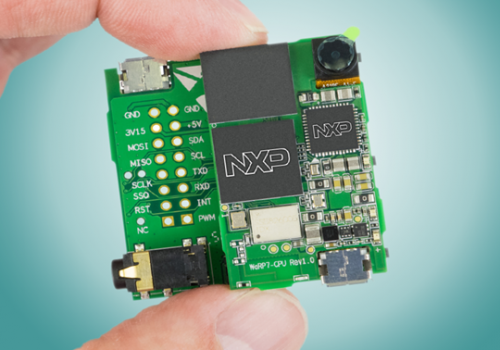 "WaRP7" is a new platform which increases developer's opportunity to innovate and bring new products to the market by smoothing and speed up the development process of IoT applications and wearable technologies.
WaRP7 is a $85 platform designed by "Farnell element14". It consists of a main board and a daughter card. The main board comes with a i.MX 7Solo applications processor from NXP and 8GB storage memory. WaRP7 supports WiFi, Bluetooth, USB-OTG, BLE, and NFC connections.
The processor is a member of i.MX 7Solo processors family and it is designed for devices that require high-performance processing with low-power requirements and a high degree of functional integration. It features an advanced implementation of the ARM® Cortex®-A7 core, as well as the ARM® Cortex®-M4 core.
Using the daughter card 'WaRP7 IO Board', prototyping will be fast thanks to the ability of using various expansion modules. It has a flexible design connected with various sensors to collect data, and a MikroBus™ expansion socket which opens users to over 200 Click Boards™ from MikroElektronika.
WaRP7 features the following sensors, located in the daughter card :
A high-precision barometer.
A six-axis sensor combining an industry-leading accelerometer and magnetometer.
A three- axis gyroscope.
Another key element provided in the WaRP7 platform is a MIPI CSI Camera.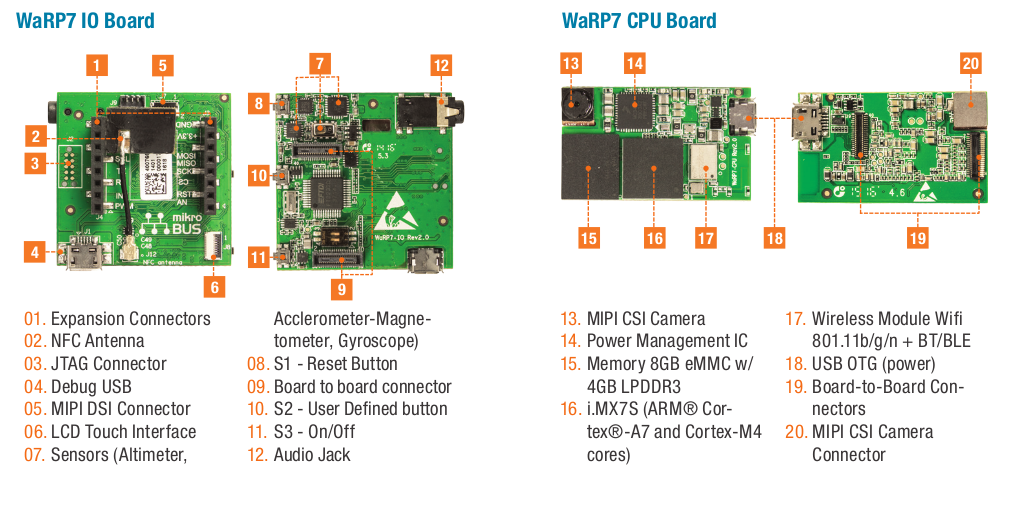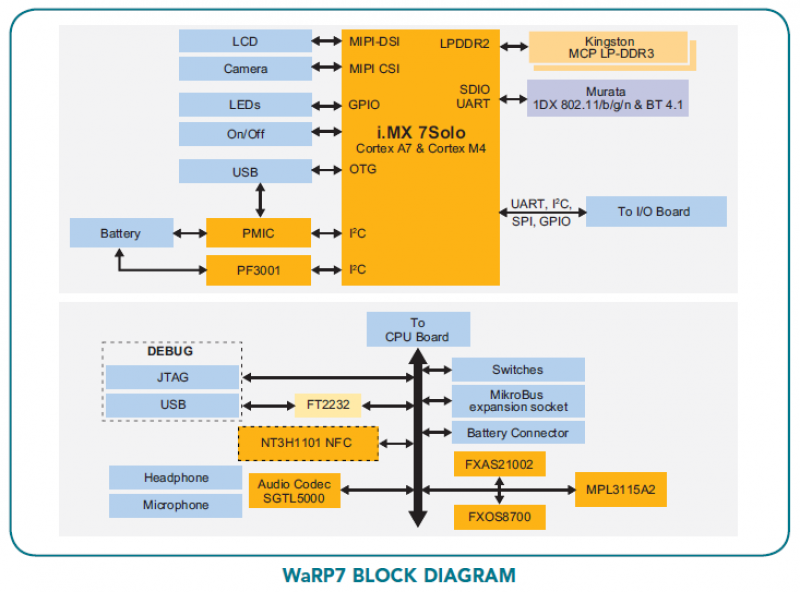 About the OS of WaRP7, both Linux and Android can work on it based on NXP-standard BSPs without modifications.
WaRP7 is an open source platform, the source files including the PCB design files are available Here.
Farnell element14 tries to provide  a solution for most challenges faced in IoT and wearables market with the WaRP7 platform, such as battery life, connectivity, user experience. Some examples of its applications are: smart homes, smart cities, smart appliances, activity tracker, smart health, smart clothing and more.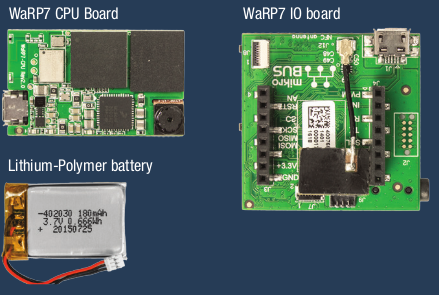 WaRP7 development kit is available for about 85$ and contains WaRP7 CPU board ƒ, WaRP7 IO board and Lithium-Polymer battery.
Read this factsheet for more information.
Via: Element14
Join 97,426 other subscribers

Archives