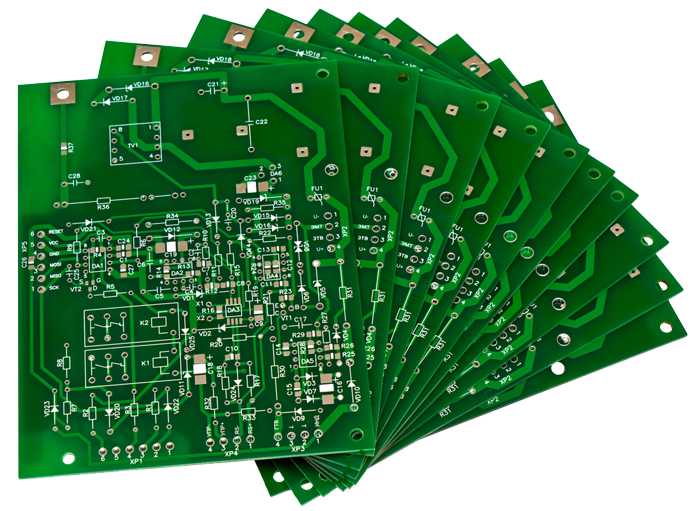 WellPCB – A Low Cost PCB Prototyping and PCB Assembly Service
The dream of every maker and innovator out there is to make a product that will be usable by potential users. For hardware-based products and devices, the first step in achieving this is to develop a prototype and then move from there. The prototype will involve making a circuit diagram on a breadboard and then commence to make a PCB (Printed Circuit Board) for the circuit under construction. After checking the PCB quality, PCB Assembly can begin for large-scale manufacturing.
Many makers and engineers want to fabricate PCBs for a custom, prototype, or one of a kind project, but they often can not afford to have them manufactured in volume. WellPCB is a company that offers very "affordable" Printed Circuit Board Fabrication and PCB Assembly Turnkey Services. WellPCB not only offer PCB manufacturing in large scale, but they also offer PCB prototyping starting from $3.99 for a 1 – 2 layers board, unlike most PCB makers that have pricing starting at $5 and above.
WellPCB is offering the following services:
PCB Prototype
PCB Assembly
Flex and Rigid-Flex, and
Design files check and review
Ordering Process
Getting started with WellPCB is as simple as purchasing an item from an online store and getting it delivered to you. The steps to order a PCB fabrication are highlighted below:
Visit the site www.wellpcb.com and fill the online instant quote,
Fill user details on the price form,
Upload your Gerbers,
Add the quote to cart,
Register a new account (not needed for existing users)
Order your item and wait for it to be delivered.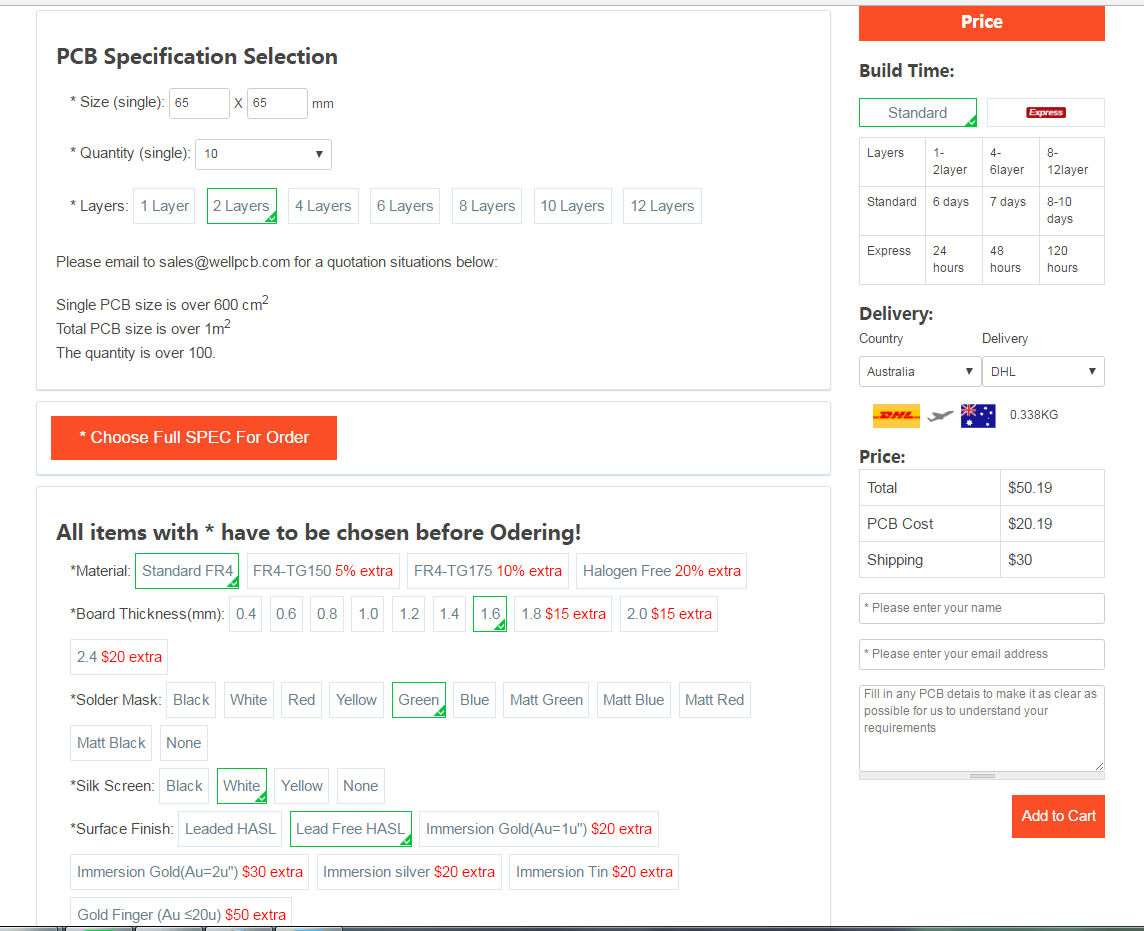 Capabilities
WellPCB accepts 4 kinds of file formats (.gerber (Gerber in RS-274-X), .pcb, .pcbdoc, .brd file format) for PCB Prototype Manufacturing and they do perform full DRC check of all client's files. If your PCB design has a issue, the user is promised to be notified to avoid waste of time and money in manufacturing of the board. The WellPCB team will even offer to work with users to correct the files, so they are suitable for manufacturing.
WellPCB also offers
flexible PCB Capability
, so if wearable is what you are looking for, then WellPCB might be your best bet. Furthermore, you don't need to order bare board PCB from one supplier and rush to another supplier to have solder stencil made or rush to yet another supplier for PCB assembly.
WellPCB
provides all of these with scalable, affordable
PCB assembly
and also mass quantity production from one board to thousands of boards.
Board Quality
Board quality is one of the most important factors, especially when moving from prototyping to volume manufacturing. A poorly made board can ruin a product success. WellPCB follows a standard quality check during making of PCBs and assembling of boards. According to WellPCB:
All products follow the IPC Standards
All products follow the ROHS&REACH standards
WellPCB also offers different board specifications for a users wanting a custom or special requirement.
Lead Time – On Time Delivery
WellPCB can make boards up to 32 layers; this should cater for most (if not all) user needs. Their lead time is remarkable; Standard normal lead time is 3 – 5 days and Expedited lead time 24 – 48 hours. For PCB assembly and large volume manufacturing, lead time can be around 25 days (sometimes more), a remarkable time for large volume PCB assembly as compared to other PCB assembly manufacturers.
Promotion
WellPCB
is offering an
amazing promotion
for their PCB services from  
April 1 — June 30, 2018
. PCB prices above $5 will scale down to $3.99 for users looking for 1-2 layers, 10pcs prototypes, and board of less than 10cm*10cm. Users that will register on their site can also get a
$100 coupon
for their purchase. This coupon will be available for use when the user exceeds a certain amount in their cart.
Sample Product and Package Display
Below are some samples of PCB boards, and PCB assembly done by WellPCB.
This slideshow requires JavaScript.
Subscribe to Blog via Email
Join 97,929 other subscribers
Archives