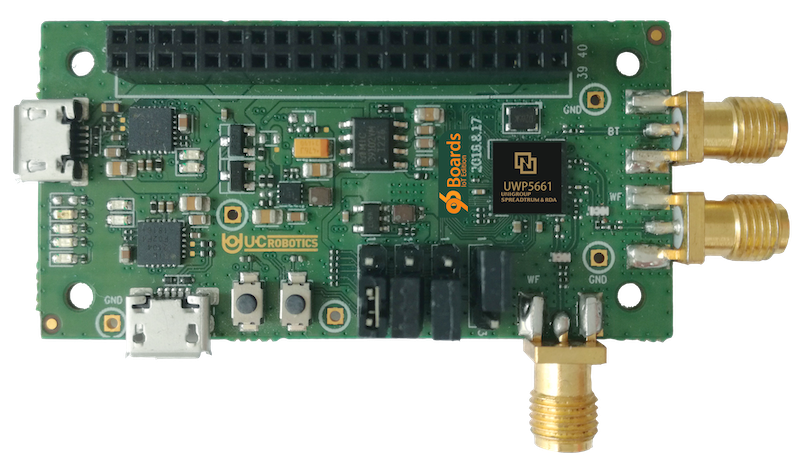 The WiFi 5 and Bluetooth 5 Board Now Available – Ivy5661 IoT Board
A few months ago, in November 2018, we talked about the possibility of combining both WiFi 5 and Bluetooth 5 into one board. The UNISOC UWP5661 was a chip that could make that possible and the same chip powers the IVY5661 96Boards IoT board. At the time of posting about the IVY5661 board and the relatively unknown WiSoC chip little information was available. The product board was categorized as upcoming, but it seems that enough time has passed and the board is available for purchase now on SeeedStudio.
The IVY5661 board was a work in progress at that time, and more information is available now. As stated before, the IVY5661 follows the Linaro 96boards IoT hardware design standard, a standard gaining quite a lot of traction in the past few years. Based on the 28nm UniSoC UWP5661 SoC, it comes powered with an ARM Cortex-M4 CPU running at 416MHz.
With support for both WiFi IEEE 802.11ac and Bluetooth 5, the IVY5661 board is all you might need for your IoT connectivity project. It also features High-Capacity storage with built-in 32Mbit storage space. As expected, the IVY5661 board supports the Zephyr operating system, a real-time operating system for IoT devices from the Linux Foundation.
Unboxing Video
Below are the board specifications for the ucRobotics Ivy5661 IoT Edition board:
SoC – UniSoC UWP5661 dual core Arm Cortex-M4 microcontroller @ 416 MHz manufactured with 28nm process
Storage – 32Mbit NOR flash
Connectivity (built in SoC)

Dual-band 802.11ac 2×2 MIMO WiFi 5 up to Dual-band supports repeater mode, RTT indoor positioning
Bluetooth 5 with support for high power mode, BT mesh, and AOD indoor positioning features

USB – 2x Micro USB ports
Expansion Interface – 96boards LS (Low Speed) connector with UART, I2C, SPI, I2S, GPIO
Misc – 4x user LED, 2x reset and user button
Power Supply – 5V via Micro USB port
Dimensions – 60 x 30 mm (96Boards IoT edition form factor)
The board is open-source with all schematics, and build documentation are readily available on the product page. The board is available for pre-order from Seeedstudio for about $35 with an estimated shipping date scheduled for 28th of February. Some applications of the board will work in the areas of the intelligent household, IP camera, repeater Wi-Fi amplifier, high-fidelity audio system, and other networking applications.
Subscribe to Blog via Email
Join 97,571 other subscribers
Archives