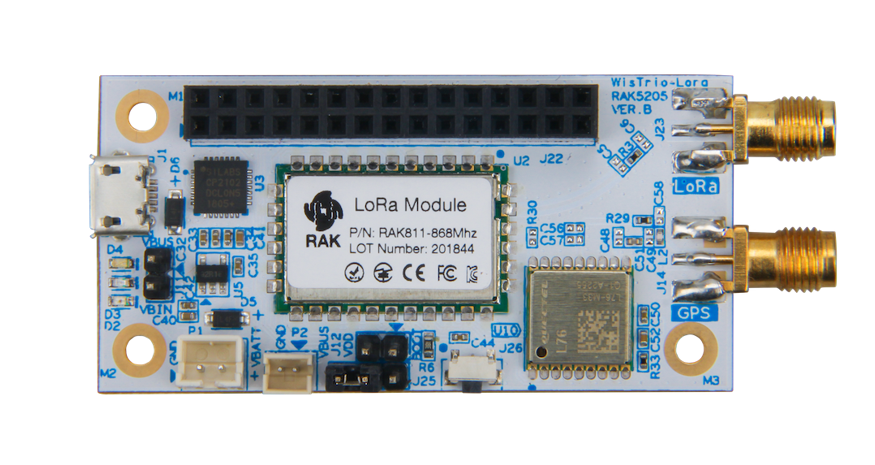 WisTrio LORA Tracker by RAK Wireless is based on the RK5205
WisTrio LORA Tracker by RAK Wireless is based on the RK5205 chipset. It's a LoRaWAN Module that has extremely low power consumption device supports multiple global bands, contains a variety of onboard sensors, offers standard IO (I2C, GPIO, UART and ADC) and several antenna options (SMA & IPEX). All of this on the 96Boards IoT Edition standard footprint!
We have come along different LoRa GPS tracker boards such as Rak Wireless RAK811 etc, but if for some reason, you'd also like your board to comply with 96Boards IoT Edition form factor, Rak Wireless just launched Wistrio LoRa Tracker RK5205 for $49.50 plus shipping on Aliexpress and Amazon.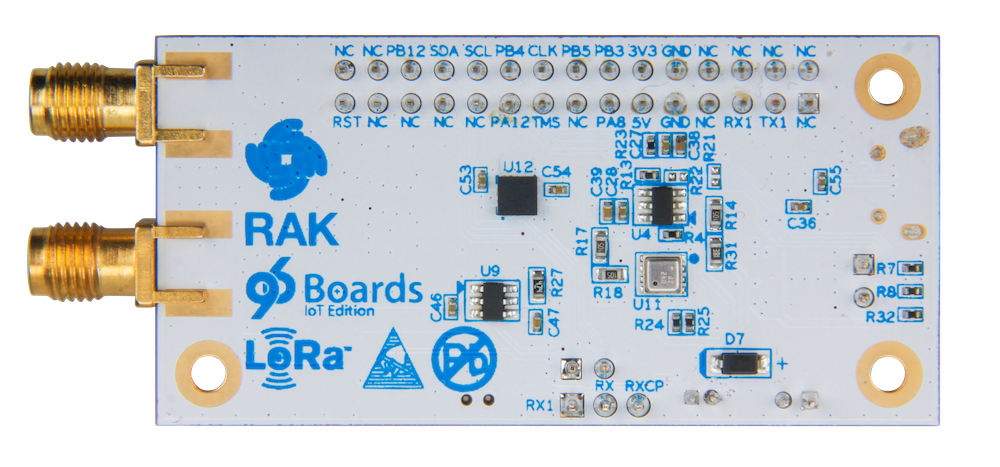 Specifications:
LoRa Module – RAK5205 module with SX1276 LoRa chipset, STM32L1 Arm Cortex-M3 microcontroller
LoRa Connectivity

LoRaWAN 1.0.2 protocol
OTAA/ABP activation
Programmable bitrate up to 300 Kbps
Support for global bands: EU433, CN470, EU868, US915, AS923, AU915, KR920, and IN865
SMA & iPEX antenna options

Location – Quectel L76-L GNNS chip supporting GPS, GLONASS, Galileo and QZSS system (pin-to-pin compatible with u-blox Max7)
Sensors – LIS3DH 3-axis accelerometer, BME680 environmental sensor reporting gas, pressure, humidity and temperature data
Expansion Header – I2C, GPIOs, UART and ADC
Power Supply – Rechargeable battery via micro USB port, or 5V solar charging port
Power Consumption / Low power modes – 16uA (sleep mode), support GPS Power-off mode, MCU & Sensor Support sleep mode
Dimensions – 60 x 30 x 11.45 mm (96Boards IoT Edition)
Documentation is available on both 96Boards and Rak Wireless websites.