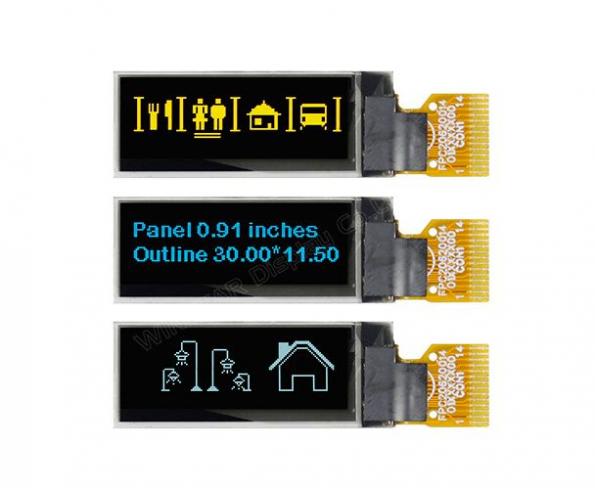 0.91 inch OLED display targets wearables
Winstar's WEO012832F is a small OLED display featuring 128×32 pixels in a 0.91 inch diagonal screen, suitable for wearable devices. by Julien Happich @ edn-europe.com:
The WEO012832F module comes with a built-in SSD1306BZ controller IC, it supports an I 2C interface and a 14-pin FPC pinout.  Standard emitting colours for the WEO012832F are available in white, sky blue and yellow. The WEO012832F features a COG structure OLED display, the built-in voltage generation only requires a single 3V power supply. This lightweight 30.0×11.5×1.45mm OLED module can operate at temperatures from -40℃ to +80℃.
0.91 inch OLED display targets wearables – [Link]