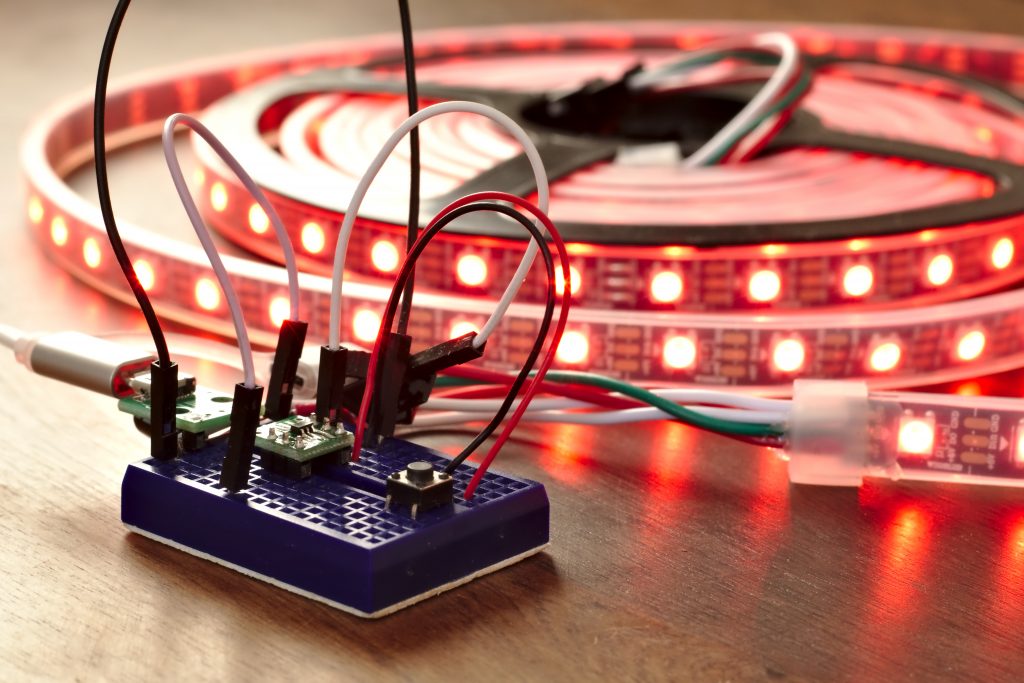 3 cent PMS150C MCU drive 300 WS2812B LED's
Driving 300 WS2812B RGB LED's with "the 3 cent microcontroller" – the Padauk PMS150C.
The 3 cent Padauk PMS150C is.. Interesting to say the least. First of all there's a lot this little MCU doesn't do. It doesn't have a lot of code space (1K Word), it doesn't have a lot of RAM (64 bytes) and it doesn't even do hardware multiplication. It doesn't have an instruction for loading data from ROM either(Though there are ways of getting around this – but that's a subject for another post). And of course – you can only program it ONCE.
3 cent PMS150C MCU drive 300 WS2812B LED's – [Link]
Join 97,426 other subscribers

Archives