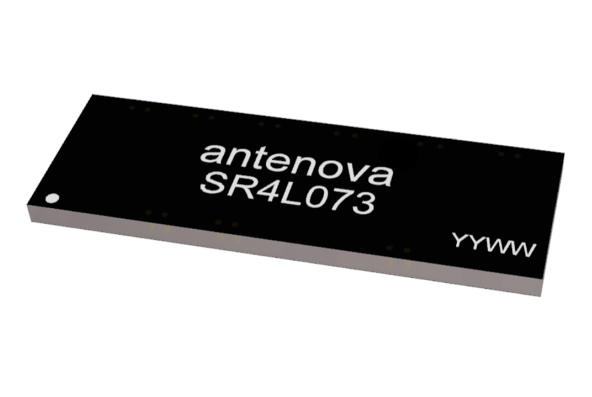 4G antenna works on tiny PCBs
Antenova is aiming a pet trackers, wearables and OBD-II designs with a surface-mount 4G antenna that can work on PCBs as small as 40 x 50mm.
Called Pharaoh (part number SR4L073), it covers all 4G frequencies: 698-824MHz, 824-960MHz, 1,710-2,170MHz, 2.3-2.4GHz and 2.5-2.69GHz. Efficiency in the bands is ~20%, 35%, 70%, 60% and 60% respectively.
"The performance of an antenna is directly related to the length of its ground plane," said company marketing manager Michael Castle. "At the lowest 4G frequency, 698MHz, the wavelength for electromagnetic radiation is 42.95cm. Most antennas require a ground plane of a quarter wavelength, which means they need a space of 107mm to operate effectively. Our Pharaoh antenna uses about half of this area."
It measures 37 x 13 x 3.3mm, and has been tested with 50 x 40 and 60 x 40mm evaluation boards.
"Critically, the performance on small PCBs is above the level required to pass PTCRB tests for cellular networks",
according to Antenova.
Features:
Frequency: 698 – 824 MHz / 824 – 960 MHz / 1710 – 2170 MHz / 2300 – 2400 MHz / 2500 – 2690 MHz
Efficiency: 25% / 35% / 80% / 65% / 60%
Dimension: 37.0 x 13.0 x 3.3 mm
A reference design and matching networks are available to help integrate the antenna into a device.
more information: https://www.antenova.com/product/pharaoh/
Join 97,426 other subscribers

Archives