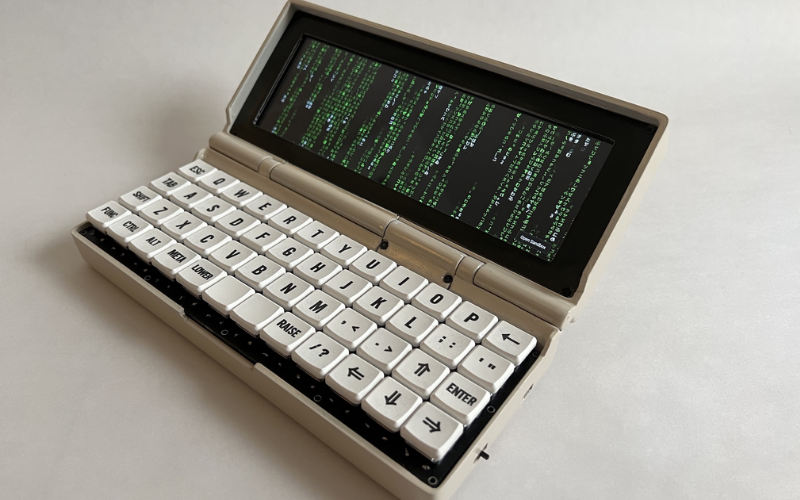 A Retro-style Handheld PC uses Raspberry Pi Zero 2 W
Penk Chen designed a pocket-sized computer with a retro appeal, built from either off-the-shelf parts or 3D-printed structures. Inspired by the retro-style, powered by the Raspberry Pi Zero 2 W, Penkesu is a portable computer with a 7.9-inch widescreen display and a 48-key ortholinear mechanical keyboard.
Penkesu isn't Chen's first attempt at building a Raspberry Pi-powered portable tablet while Chen had already designed the CutiePi tablet. This commercial tablet-style device solved the problem of the cumbersome and messy desks covered in development boards and peripherals. Staying confined to a charging station or a desk was now a thing of the past, with its 8-inch touchscreen, CutiePi came with a 5000 mAh battery allowing you to work on the go.
The enclosure for the Penkesu computer is built around the monitor and keyboard, thereby resulting in relatively smaller physical dimensions. Like most portable computers, Penkesu is designed to fold in half when not in use, safeguarding the ultra-wide display. Furthermore, with the intent to keep the hinge design minimal, the repurposed Gameboy Advance SP hinges and HDMI ribbon cable are utilized, they efficiently bear the weight of the display so it doesn't tip over.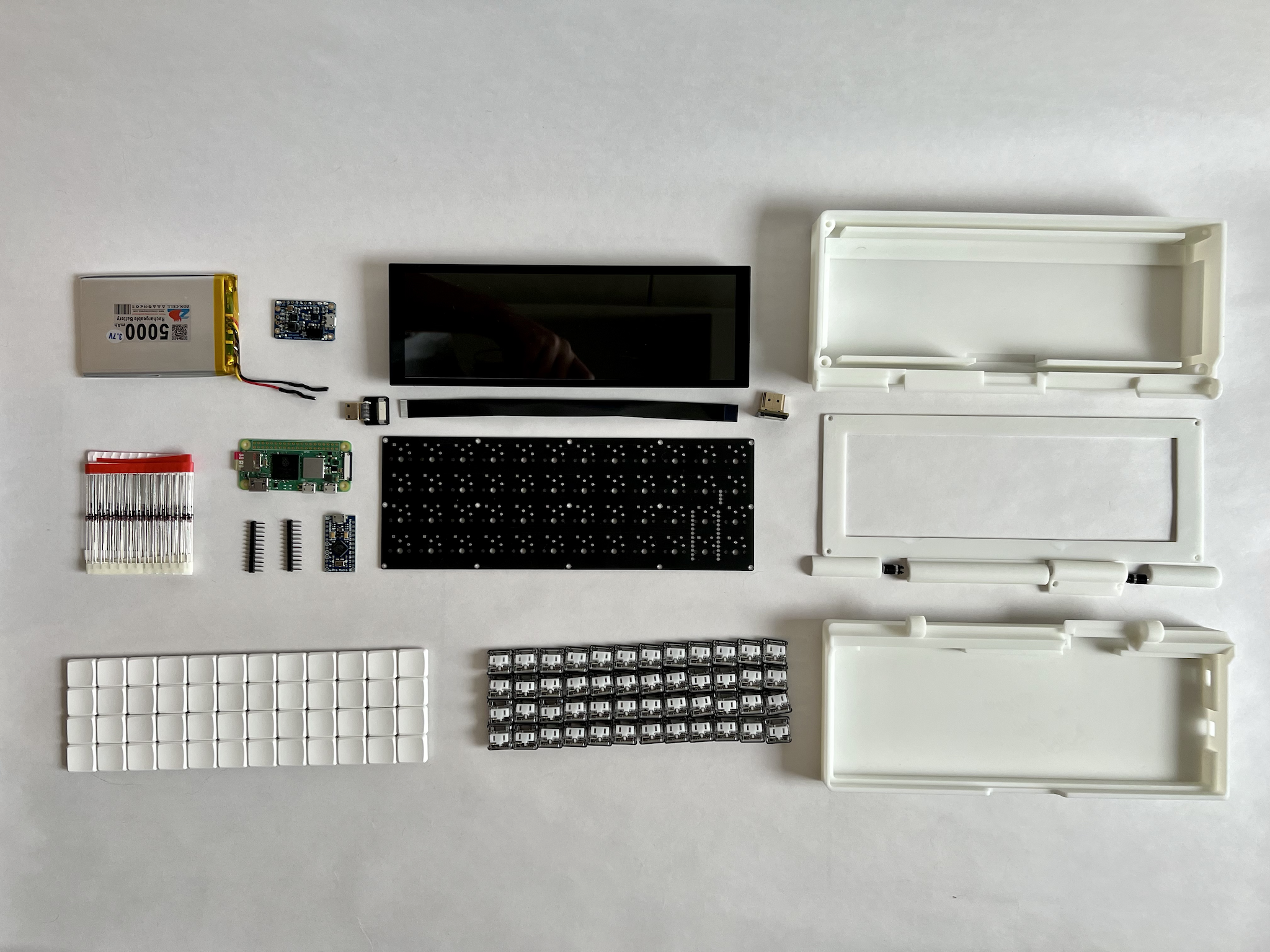 Specifications of the Penkesu Portable Computer:
CPU: Raspberry Pi Zero 2 W
Display: Waveshare 7.9-inch capacitive touch screen
HDMI cables: Adafruit DIY HDMI cable parts – right angle adapter, mini HDMI adapter, and 20 cm ribbon cable
Power supply: 3.7V 606090 Li-Po battery
Keyboard: 48x Kailh Low Profile Choc V1 Switches, 48x MBK Choc Low Profile Keycaps, 48x 1N4148 Diode, 1x Arduino Pro Micro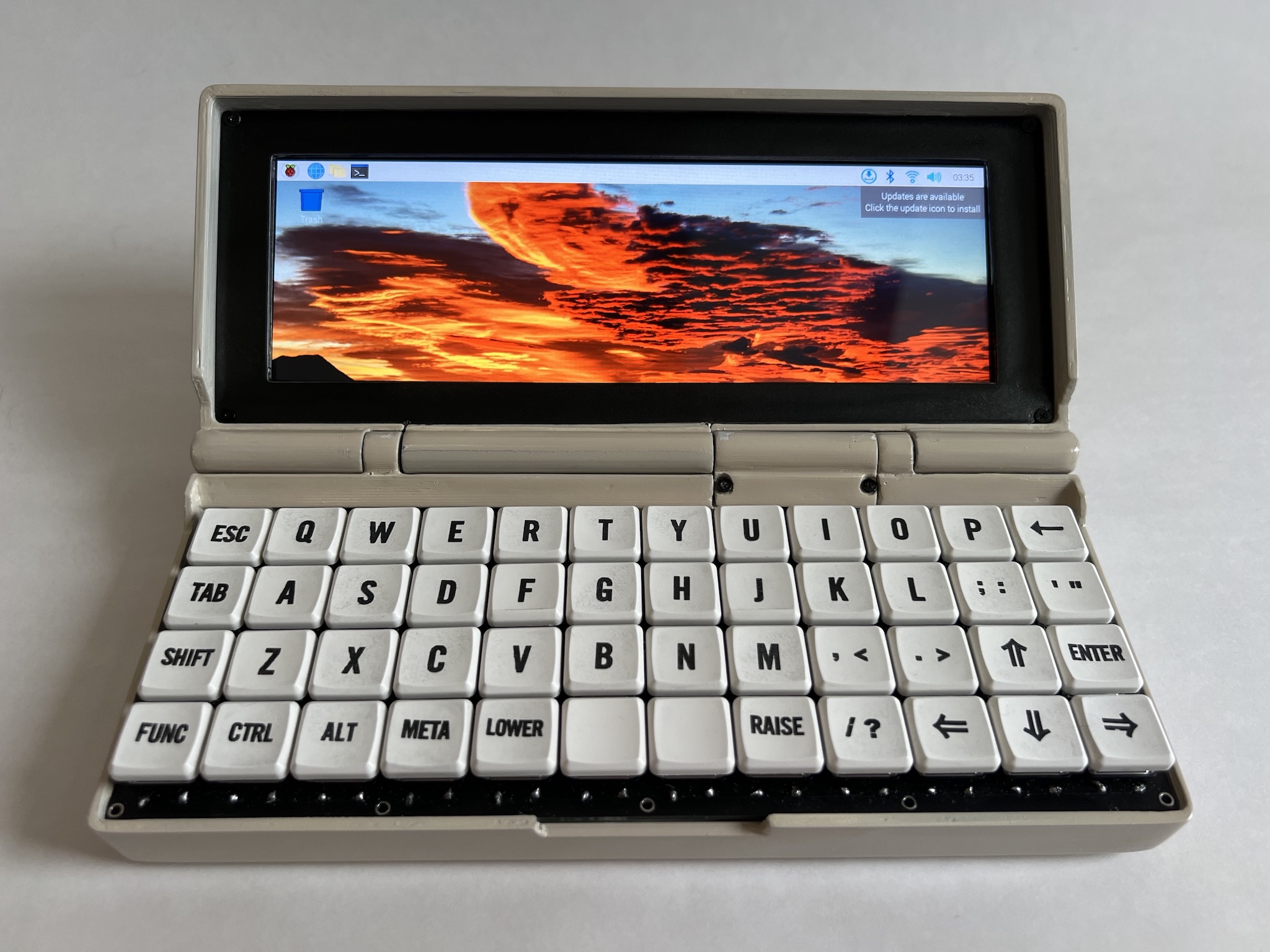 The Arduino Pro Micro powers the board, which enables it to run the QMK open-source keyboard firmware. The compact design of the keyboard was originally developed by the [larrbo] that had been open-sourced– later tweaked the layout so it fits the requirements of Penkesu.
All the 3D printable files, bills of the materials, and the instructions for assembly are all accessible on the project's website. More information on the same can be found on Chen's GitHub repository.
Join 97,426 other subscribers

Archives