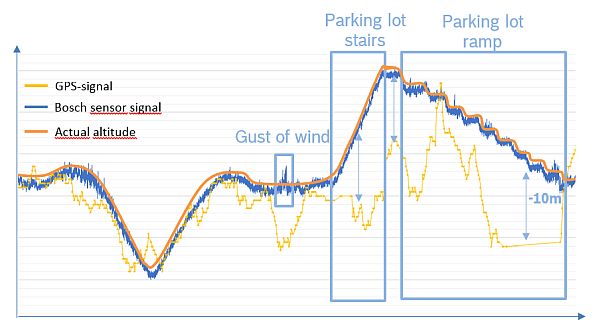 Air pressure sensors in smartphones
Dr. Thomas Block has a great article about air pressure measurement on smartphones and which benefits this may have.
Today's smartphones utilize a wide array of accelerometers, gyroscopes and various other sensors in their designs. Relatively unknown is the barometric pressure sensor, which measures air pressure. These sensors are currently being integrated into premium-grade smartphones, but are also becoming more common in mainstream phones or wearables such as fitness trackers and Internet of Things (IoT) applications.
Air pressure sensors in smartphones – [Link]