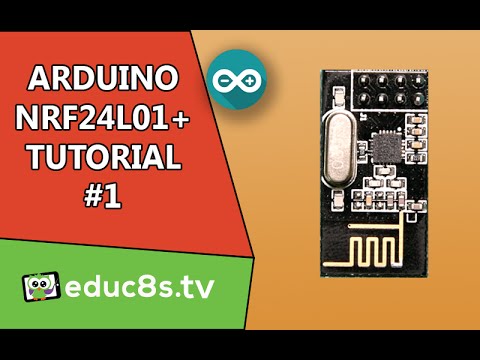 Arduino NRF24L01 Wireless Tutorial with Arduino Uno
Here is a new video of our friends at educ8s.tv:
Do you want to add wireless capability to your Arduino Projects? Using the NRF24L01+ module is a very easy and reliable way to do so. This tranceiver module works at the 2.4GHz band and it is extremely easy to use with any Arduino board, like the Arduino Uno, the Arduino Mega or the Arduino Nano. The cost of module is less than 3$ which makes this module irresistible!
Arduino NRF24L01 Wireless Tutorial with Arduino Uno – [Link]