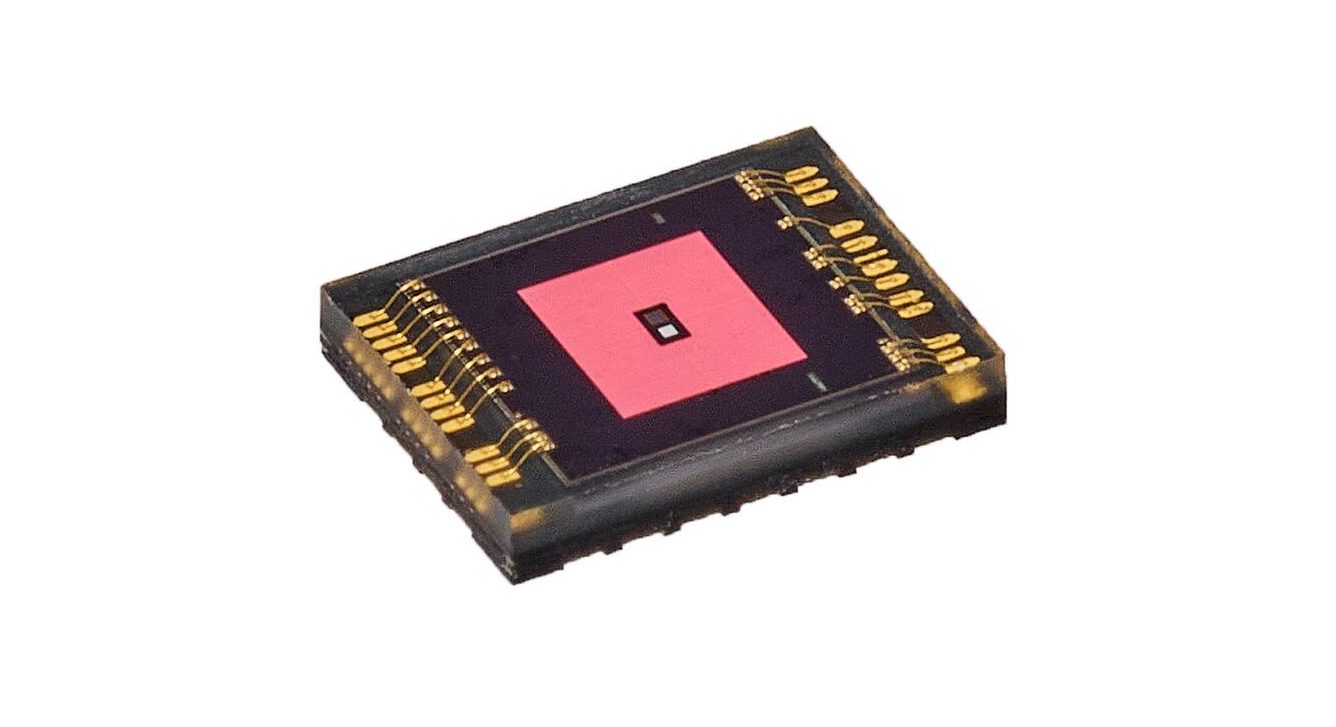 AS7038RB Biosensor Solution with Embedded ECG Channel
ams' biosensor solution is based on photoplethysmography and electrocardiogram
The operation of the ams AS7038RB is based on photoplethysmography (PPG) and electrocardiogram (ECG). PPG is the most used HRM method, which measures pulse rate by sampling light modulated by the blood vessels, which expand and contract as blood pulses through them. PPG is also used to measure blood oxygen saturation (SpO2). ECG is the reference for any measurement of the biopotential generated by the heart. Embedded ECG analog front end satisfies IEC 60601-2-47 requirements.
The solution includes LED drivers, photo-sensor, analog front-end (AFE), sequencer, and application software. In addition, the device also enables skin temperature and skin resistivity measurements by providing interfaces to external sensors.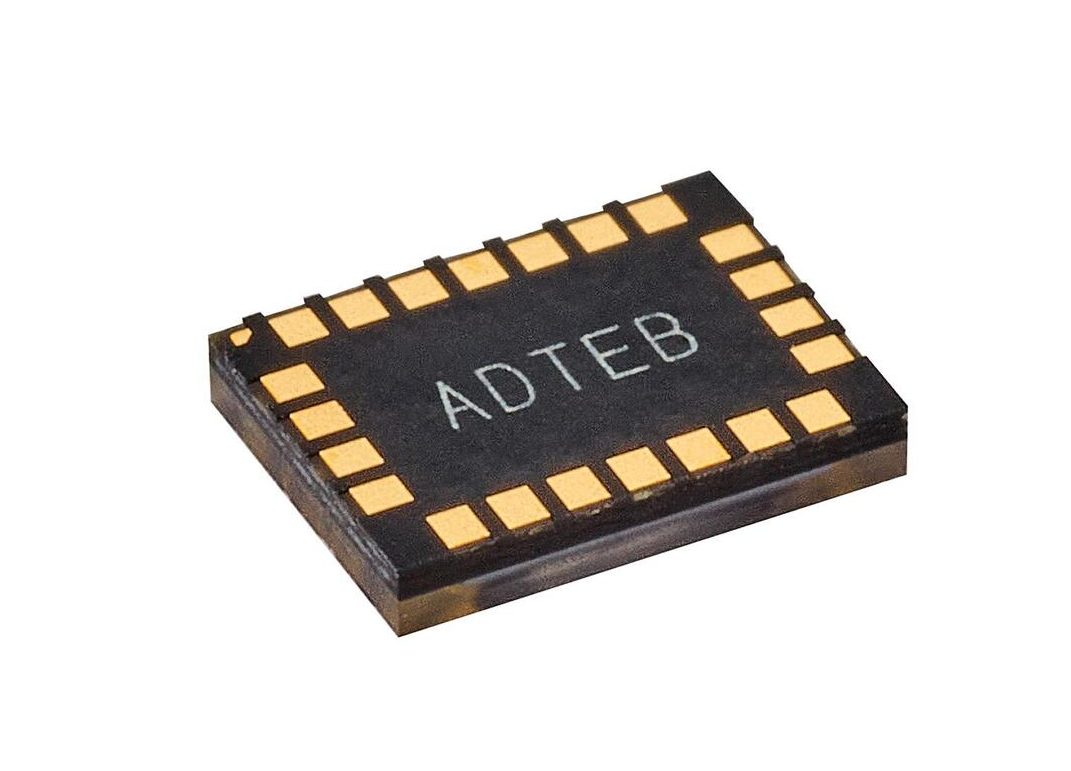 Compare to ams' previous generation, AS7038RB has a 250% larger photodiode with lower LEDs driving current to achieve the high PPG performances. The AS7038RB's low-power design and small form factor are particularly well suited to application in earbuds, fitness bands, smartwatches, sports watches, and smart patches in which board space is limited and in which users look for extended, multi-day intervals between battery recharges. The thin package dimension makes the AS7038RB suitable for height constrained solution likes earbuds or smart patches. The photodiode filter centered on red and infrared wavelengths and embedded ADC make the AS7038RB suitable for disposable pulse oximeter solutions.
Features
Address all skin types
Allows smallest application size, e.g., narrow HRM measurement band
ECG with dry electrodes
Enabling SpO2 measurements
Integrated optical interference filter
Low power: long operating time
Works reliably with ambient light
Applications
Optical sensor platforms
Disposable oximeters
Smart patches
Earbuds
Fitness bands
Pulse oximeters
ECG monitoring
Block Diagram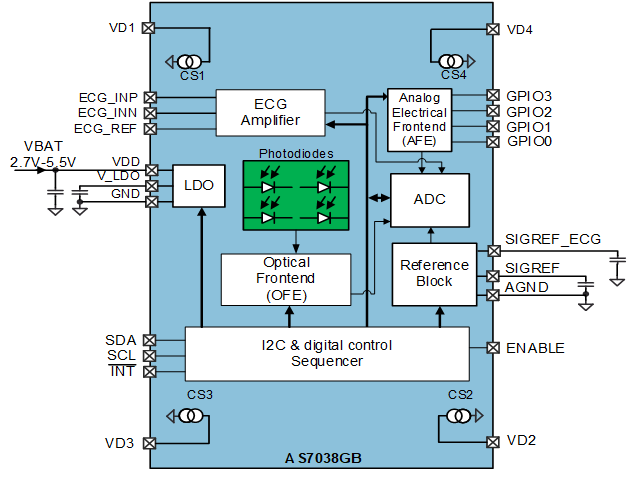 more information: https://ams.com/as7038gb
Subscribe to Blog via Email
Join 97,572 other subscribers
Archives