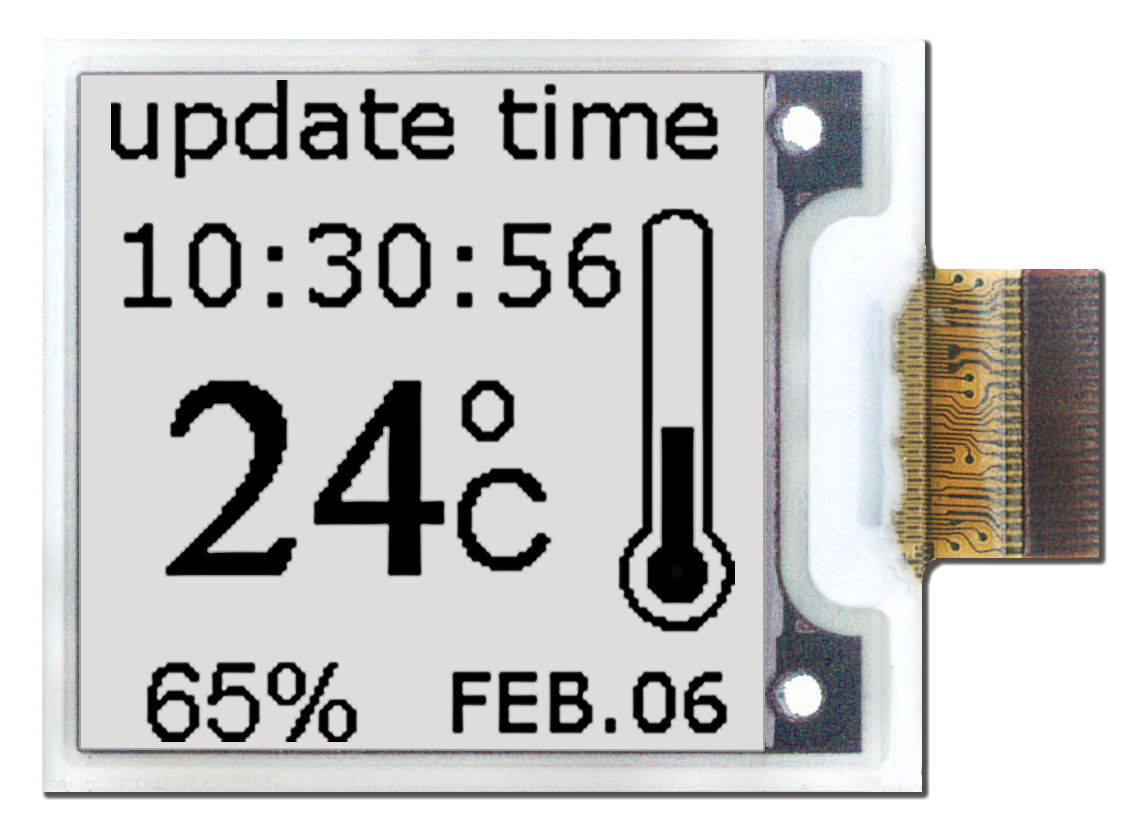 Aurora Mb E-Paper is an intelligent monochrome e-paper display
Pervasive Displays' intelligent monochrome e-paper with integrated timing controller, SPI, and 140 dpi glare-free display
Pervasive Displays' e-paper technology offers a high level of readability under a wide range of lighting conditions. This Aurora Mb 1.54 inch monochrome display has an outline of 37.32 mm x 31.80 mm and is 1.10 mm thick, providing a square active area of 27.51 mm x 27.51 mm. It is suitable for dynamic labeling in medical, logistics, asset tracking, metering devices, and home automation applications. The display offers a high pixel density of 140 dots-per-inch (dpi) and can also be used with a broad range of scanning technology in conjunction with both 1D and 2D barcode technology.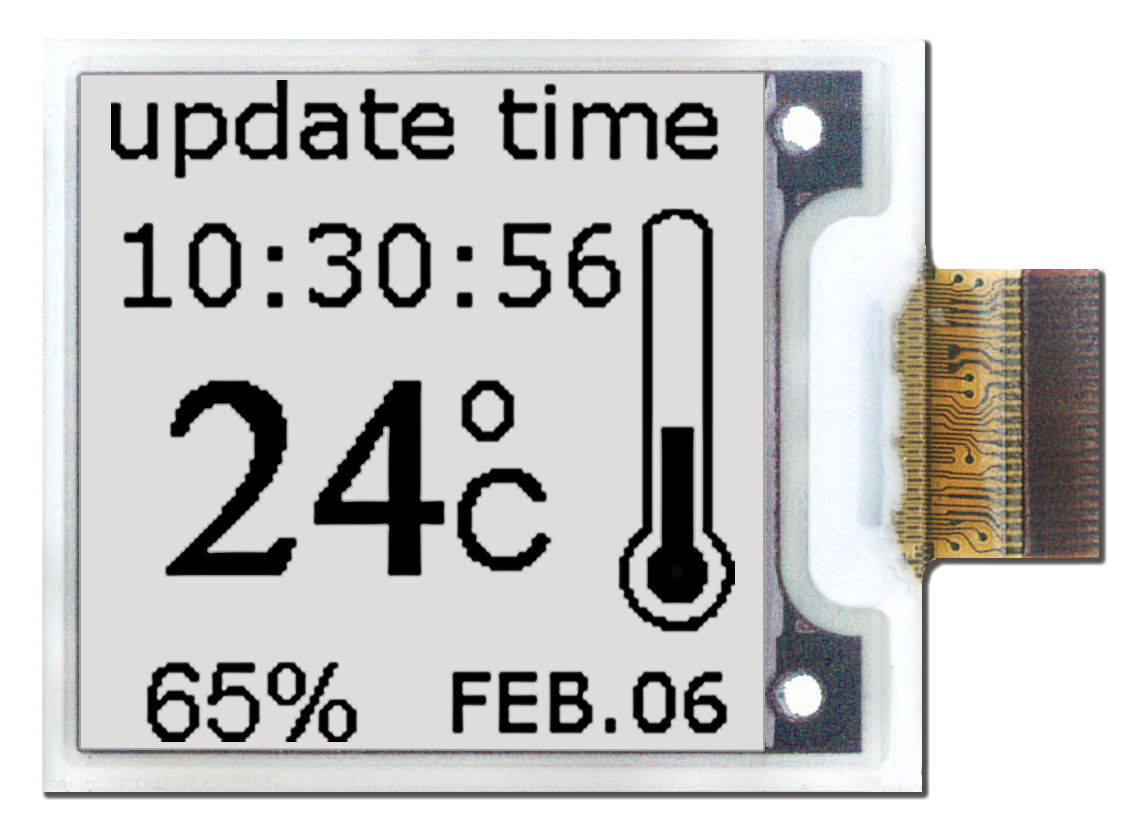 The energy required to update an electronic paper display (EPD) is sufficiently low to enable it to refresh the screen solely using harvested energy, such as from a nearby RFID reader. The active matrix TFT EPD features an integrated timing controller (TCon) that updates the bistable matrix of pixels. The TCon is interfaced using a serial peripheral interface (SPI) protocol that can be implemented on any common microcontroller. Only a few passive components are required to complete the implementation in the final application. A flexible printed cable (FPC) 7.3 mm in length provides the connection between a microcontroller and the EPD.
Features
TFT active matrix EPD
Integrated TCon UC8451
Display color: black or white
152 x 152 resolution
140 dpi or 0.181 mm x 0.181 mm pixel pitch
Low weight: 3.0 g max.
Ultra-low power consumption
Super wide viewing angle
Anti-glare surface treatment
1.1 mm thick and extremely light
SPI
24-pin FPC with 0.5 mm pitch
Low external BOM count
37.32 mm x 31.80 mm x 1.10 mm outer dimensions (excluding FPC)
27.51 mm x 27.51 mm active area
2.3 V to 3.6 V supply
0°C to +50°C operational temperature range
30% RH to 90% RH operational ambient humidity
EPDs are noted for their legibility under sunlight, providing a glare-free natural reading experience like reading a newspaper or book, even at wide viewing angles. This makes them ideal as the display of energy meters, intelligent displays for meeting rooms as part of a smart building implementation, or time tables at bus stops. Any application that demands ultra-low power consumption with a display that is updated irregularly or only on demand can be considered an EPD. These types of devices can also operate over the 0°C to +50°C range in ambient humidity of 30% RH to 90% RH. The required operating voltage is 3.0 V typical (2.3 V minimum to 3.6 V maximum) with a typical current draw of 10 mA during the image update cycle.
more information: www.pervasivedisplays.com