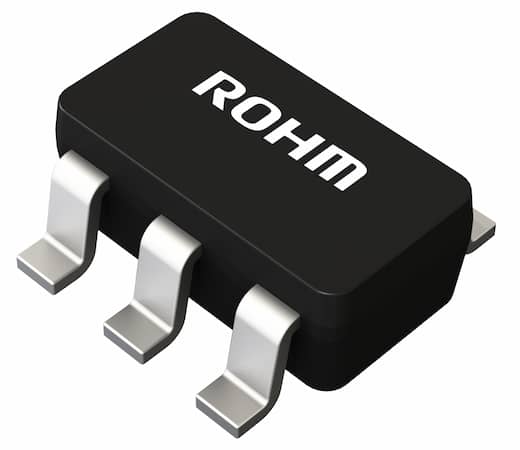 BD14210G ±1% Accuracy Current Sense Amplifier

ROHM's current sensing IC has a space-saving design that decreases the mounting area by 46%
ROHM's BD14210G-LA current sense amplifier guarantees long time support in the industrial market. This device operates from a single 2.7 V to 5.5 V power supply. It has a wide common-mode voltage range of -0.2 V to +26 V, an output analog voltage, and a gain of 20 V/V. The matched gain resistor minimizes gain error and realizes low offset voltages. The input bias current is 1 µA (typ.) in typical conditions. There is no need to adjust the gain error.
The BD14210G-LA incorporates all required peripheral components. This simplifies current sensing by connecting a shunt resistor and a bypass capacitor. Furthermore, reducing the number of components from eleven to just three compared to conventional configurations (operational amplifier + discrete components). This amplifier decreases the mounting area by 46% (SSOP6 package).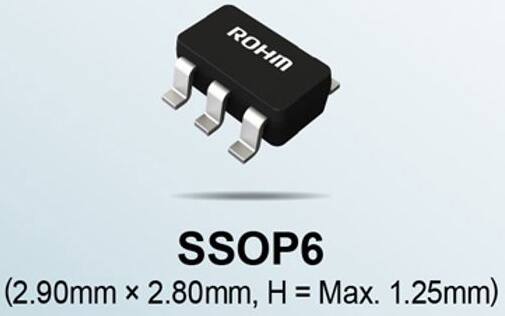 This current sense amplifier features a highly accurate current detection of ±1% that can be achieved over the entire temperature range of -40°C to +125°C. The internal circuitry prevents current detection accuracy to decrease even when an external RC filter circuit for noise suppression is added. This minimizes the number of work-hours required for design. The wide input voltage range makes the BD14210G-LA ideal for current sensing applications operating from 12 V/24 V power supplies.
Features
Wide input voltage range: -0.2 V to +26 V
High accuracy current detection of ±1%
Low offset voltage: 1 µA (typ.)
Low input bias current
Space-saving design decreases the mounting area by 46% (SSOP6 package)
more information: https://www.rohm.com/products/sensors-mems/current-sensor-ics/current-sense-amplifier/bd14210g-la-product

Join 97,426 other subscribers

Archives