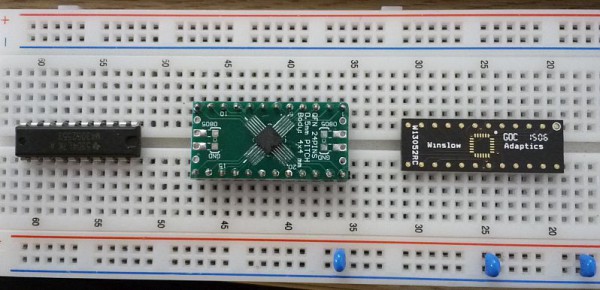 Building a "$5 Forth computer"
Ken Boak has designed a tiny 16-bit computer around a FRAM based MSP430 microcontroller. He writes:
In this post we look at a new MSP430 FRAM based device – the MSP430FR2433. It has 15K of FRAM, 0.5K of Info FRAM and 4K bytes of SRAM. As well as the memory, there are 3 serial communications interfaces, a multichannel 10 bit ADC and 3 timers. All of this in a tiny low cost package – which makes an almost perfect Forth Computer.
The MSP430FR2433 from Texas Instruments costs about $1.36 in volume – and $2.58 in 1 off.
With a little creative design, low cost parts and a tiny 2 layer pcb we are en-route to offering a Forth Computer which could cost as little as $5 when produced in volume.
Building a "$5 Forth computer" – [Link]
Subscribe to Blog via Email
Join 97,951 other subscribers
Archives