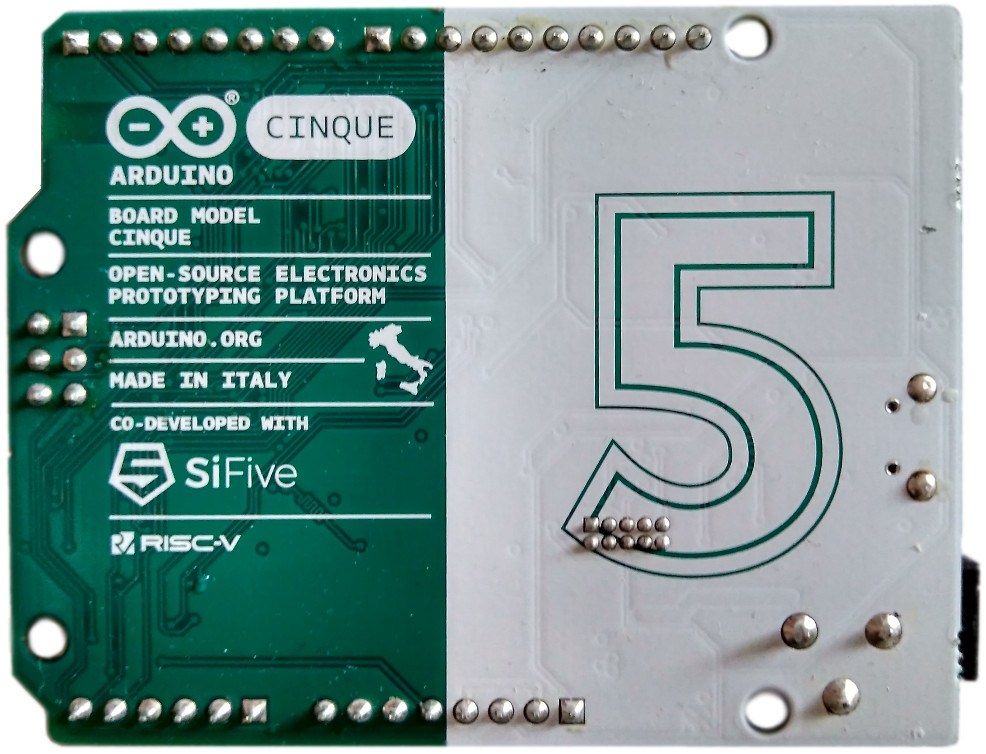 Cinque, Combining RISC-V With Arduino
After announcing "HiFive1" at the end of 2016, SiFive is introducing its second RISC-V based development board "The Arduino Cinque". It is the first Arduino board that is featuring RISC-V instruction set architecture.
Arduino Cinque is running SiFive's Freedom E310, one of the fastest and powerful microcontrollers in the hardware market. It also includes built-in Wi-Fi and Bluetooth capabilities by using the efficient, low-power Espressif ESP32 chip. During the Maker Faire Bay Area on May 20th, only some prototypes of Arduino Cinque were available for demonstration.
The FE310 SoC features the E31 CPU Coreplex (32-bit RV32IMAC Core) with 16KB L1 instruction cache and 16KB data SRAM scratchpad. It runs at 320 MHz operating speed and it also has a debugging module, one-time programmable non-volatile memory (OTP), and on-chip oscillators and PLLS. FE310 also supports UART, QSPI, PWM, and timer peripherals and low-power standby mode.
The availability of the Arduino Cinque provides the many dreamers, tinkerers, professional makers and aspiring entrepreneurs access to state-of-the-art silicon on one of the world's most popular development architectures. Using an open-source chip built on top of RISC-V is the natural evolution of open-source hardware, and the Arduino Cinque has the ability to put powerful SiFive silicon into the hands of makers around the world.
~ Dale Dougherty, founder and executive chairman of Maker Media
Details and other specifications of the Cinque are still poor, but we can expect its strength from the chips and SoCs it uses. It uses STM32F103, that has Cortex-M3 core with a maximum CPU speed of 72 MHz, to provide the board with USB to UART translation. ESP32 is also used as for Wi-Fi and Bluetooth connectivity.
Espressif ESP32 Specifications
240 MHz dual core Tensilica LX6 micrcontroller
520KB SRAM
802.11 BGN HT40 Wi-Fi transceiver, baseband, stack, and LWIP
Classic and BLE integrated dual mode Bluetooth
16 MB flash memory
On-board PCB antenna
IPEX connector for use with external antenna
Ultra-low noise analog amplifier
Hall sensor
32 KHz crystal oscillator
GPIOs for UART, SPI, I2S, I2C, DAC, and PWM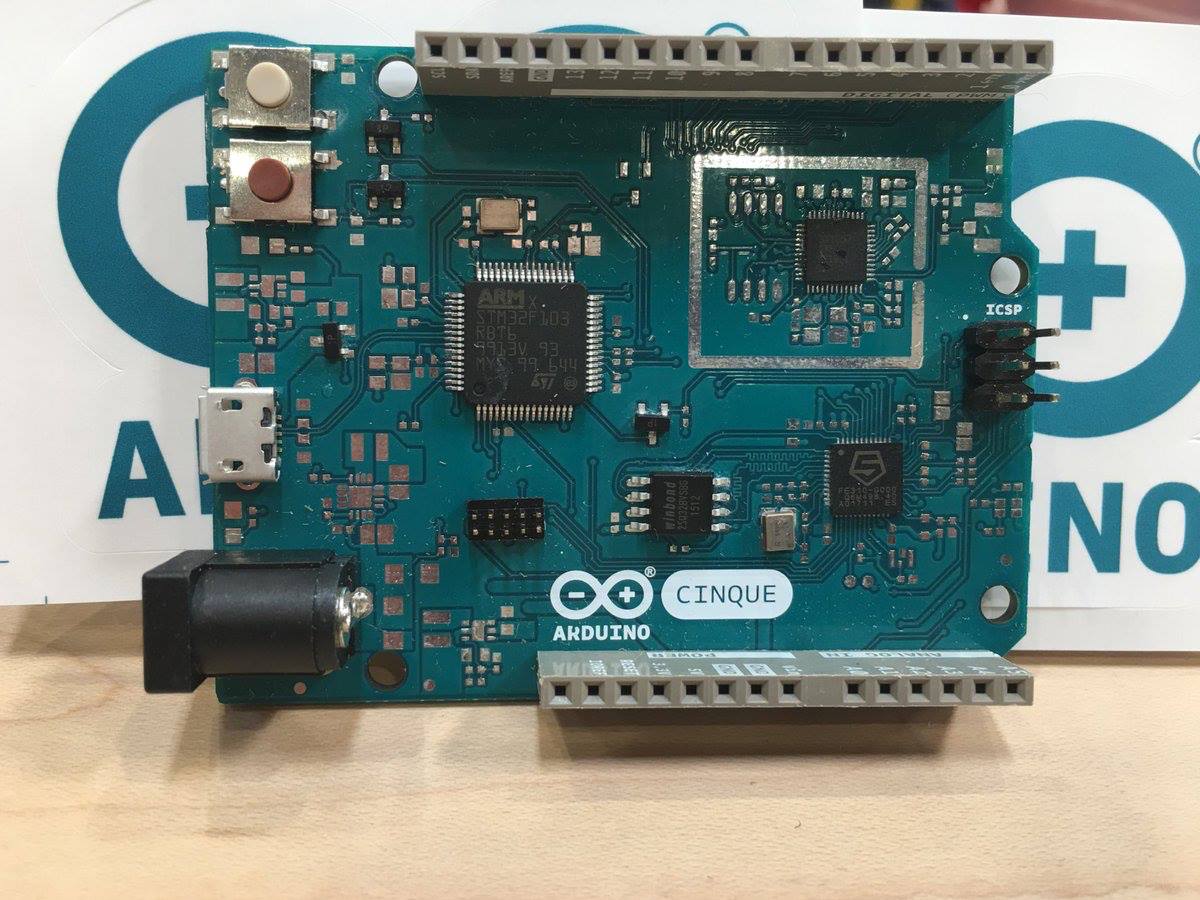 The RISC-V Foundation is working to spread the idea and the benefits of the open-source ISA. Its efforts include hosting workshops, participating in conferences, and collaborating with academia and industry. The foundation had also worked with researchers from Princeton University to identify flaws with the ISA design. They presented their findings at the 22nd ACM International Conference on Architectural Support for Programming Languages and Operating Systems.
Join 97,426 other subscribers

Archives